Travel studies allow its learners to gain some experience in the tourism sector. When it comes to international courses, students have a sterling opportunity to get a deep insight into new life principles and meet foreigners with the different set of mind, and this is a great hands-on experience though. For many, learning travel studies in one of the multiple universities, which are scattered throughout the planet, is literally a life-changing experience for sure!
Below, there are three institutions abroad, and they offer courses to all foreign learners who tend to combine study with discovering unknown places, learning new cultures, and meeting multinational experts and academics in their field.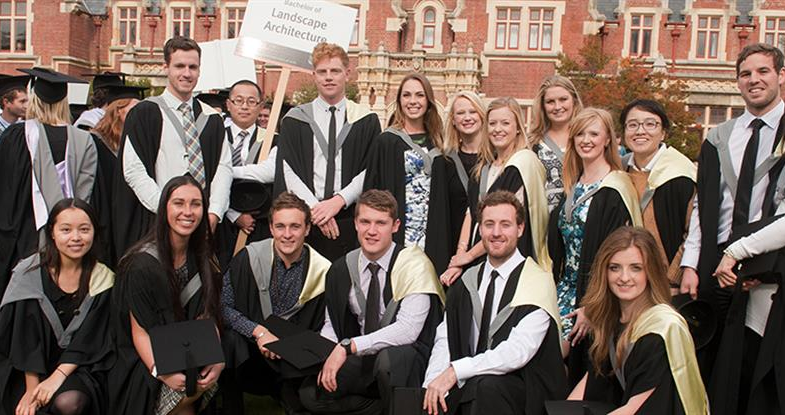 Humber College, Canada
Travel Services Management
The college invites foreigners, who want to realize their proficiency in the travel business, to join their academia. If you are fond of taking trips, have a passion for adventures, and are obsessed with discovering new places, then this course may be your cup of tea.
This is a two-year course, which lasts only 16 months, and during this time you will be getting lots of opportunities to get specific expertise which you will need to succeed professionally in the field. You will get an idea of all tour operations, voluntourism, and eco-travel, find out how tourist bureaus, educational tour operators, and cruise lines function and learn how to sell and promote services effectively.
To prep for your future career properly, you will have both short- and long-term trips to different lands. Be ready that you will have to study overseas for an entire semester or more. You will also have a few local trips, during which you will gain invaluable hands-on experience. One of your many assignments will be to organize a tour overseas. The spots will include Spain and the Republic of Costa Rica. While studying, you will have an excellent chance to develop your computer skills with the most widely-used software in the sector.
In the fourth semester, you will have a window of opportunity to test your expertise and competencies during an unpaid internship. You will be able to choose whether you want to join a travel agency or work with a tour operator or a DMC. There, you will boost your competencies by selling and promoting travel offerings.
Lincoln University, New Zealand
Tourism Management
The university invites foreign learners to earn a bachelor degree diploma in Tourism Management, and you can be sure that experts from Pro-Papers will help you to succeed academically with ease, particularly when you need a break from your homework. The program is designed specifically for those who want to immerse oneself in travel studies in conjunction with travel-devotees, places, and businesses.
In New Zealand, both domestic and transborder types of tourism are developed equally well, and they still remain the most fast-growing fields in the world. Therefore, the professionals graduated from this uni are always in high demand here.
The course ensures that all fresh grads possess well-developed occupational skills and have a deep insight into the industry. If you choose this program, then be sure that upon graduation you will have solid theoretical and hands-on knowledge allowing you to understand the sector at all levels. With the degree diploma, you will be able to take up a position of responsibility or fulfill a managerial, advisory, planning, or research role.
When it comes to career, then you can select one of the following travel-related industries: ecotourism, hospitality, transportation, entertainments, and so forth. A qualification in this field will allow you to realize your expertise in a private or public sector alike.
University of Glasgow, the UK
Tourism Development and Culture MSc
The course delivers learners both solid theoretical and hands-on knowledge in tourism development. With the main focus on culture, it is meant to enhance critical and analytical thinking in learners. You don't need the sector-specific knowledge to participate in this program as it suits even those who are new to travel studies. Upon graduation, fresh grads demonstrate a keen understanding of the subject as well as solid knowledge in tourism development, culture, and other related spheres.
As a degreed professional, you will possess all competencies and the needed knowledge to find a well-paid job, no matter whether it is a private sector or a public one. Your potential employers will be tourist bureaus, museums, travel and entertainment service providers, inns, media channels, and so forth. You can also try to apply your knowledge by fulfilling planning and organizational roles as well. The variety of options also includes teaching and researching.