India, an incredible country has different cultures, religions, traditions and festivals. Whether they are Hindus or Muslims, Punjabis or Sikhs, Jains or Christians, the People of India celebrates every little moment with full zeal in their own way. Each fair and festival has its own history behind that to celebrate.  Experiencing these festivals and fairs of the country especially in January will make your India Tour a memorable one which will linger in your memories for the lifetime.
Trawell.in shortlisted the most famous Indian festivals celebrated in January here.
Rann Utsav, Kutch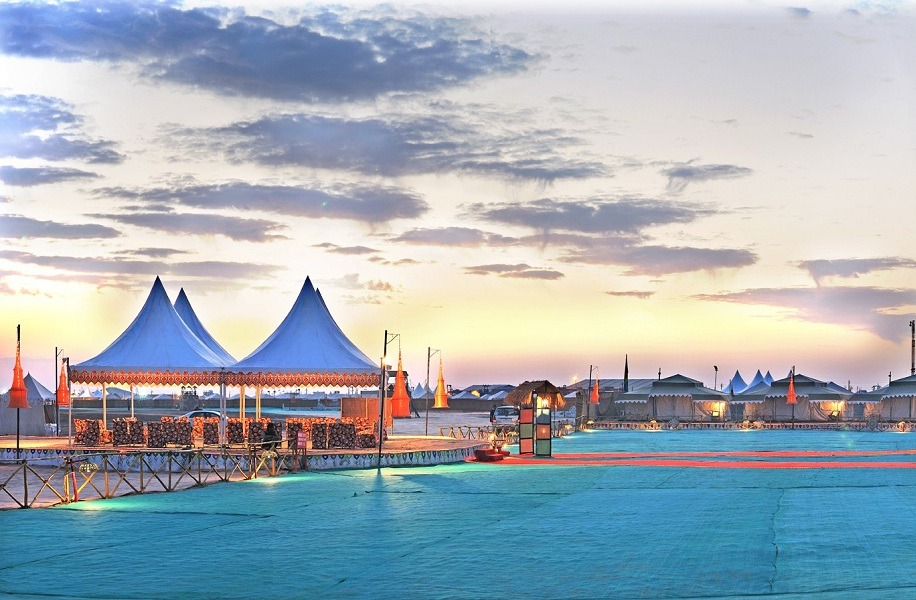 Rann Utsav is one of the most colorful cultural festivals celebrated every year at the White Desert in Kutch region of Gujarat, which is among the largest salt deserts in the world. This festival celebrated nearly 3 months that starts from 28th October to 23rd February. During the fest, the area comes alive with folk dances, musical concerts, handicrafts & food stalls, camel rides along with some adventure sports. Plan your visit during full moon nights as part of Gujarat Tour Packages in order to appreciate the glorious phenomenon of the white salt desert glowing silver under the moonlight.
Must Read: 13 Popular Places to visit in Rann of Kutch
---
Pongal / Lohri
Also known as Uttarayan and Makar Sankranti, Pongal is one of the most celebrated festivals in January in India. One of the most popular harvest festivals of South India, Pongal marks the beginning of Uttarayan-Sun's journey towards North along with the end of the harvest season. It is mainly celebrated as thanksgiving to the Sun god, the primary source of energy for crops to grow. The ritual of boiling fresh milk in a new clay pot at dawn is a major part of the Pongal festival. This 4 day festival will be held from 14th January to 17th January. The first day will be Bhogi which people light up a bonfire with logs of wood, and is followed by Sankranti, Kanuma and Mukkanuma. Tamilnadu, Karnataka, Andhra Pradesh and Telangana are the popular places to witness the grand festive celebrations as part of South India Tour Packages.
In Punjab, Pongal can be called as Lohri which marks the end of the cold winter and arrival of warmer days along with the onset of harvest season. It is one of the most joyful occasions for every Punjabi as it reflects the community's love for festivals and celebrations. Dancing on the beats of dhol in front of the ritualistic bonfire is the main highlight of this festival.
---
International Kite Festival, Ahmedabad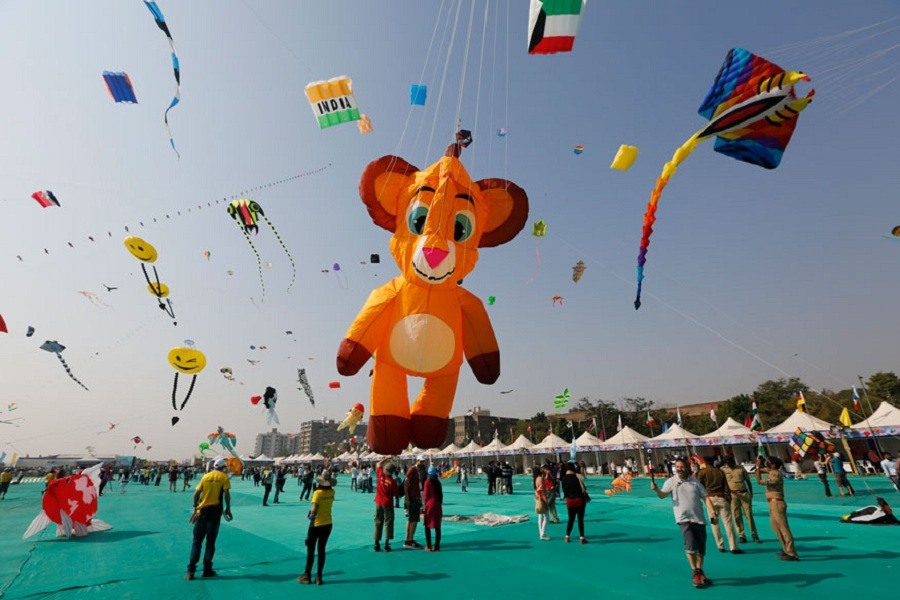 One of the most-awaited Indian festivals in January that attracts crowds from all over the world is the International Kite Festival of Ahmedabad, Gujarat. Since 1989, the city of Ahmedabad has hosted the 9 day International Kite Festival as part of the official celebration of Uttarayan from 6th January to 14th January. Many kite artists from across the globe have participated in the festival to showcase their skills. A million brightly colored kites can be seen all over the sky from sunrise to sunset during the festival as part of Ahmedabad Tour Packages. One of the best places to enjoy this event is the Sabarmati Riverfront in Ahmedabad.
Also Read: 24 Best Places to visit in Ahmedabad
---
Magh Mela, Allahabad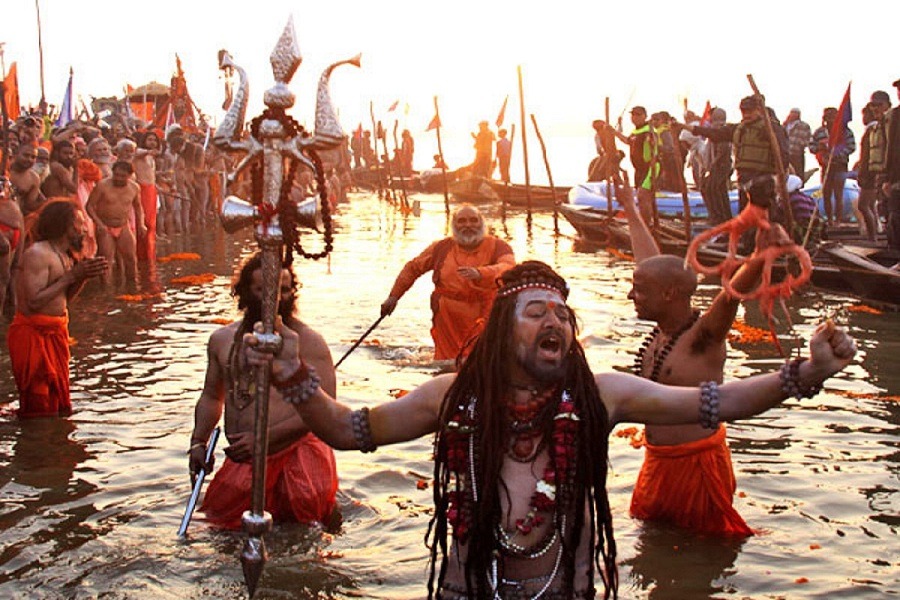 The largest religious & holiest gathering in the world, Kumbh Mela, once in 12 years, is the oldest fair in the history of mankind which is still celebrated with great fervor in the modern world. The Kumbh that takes place in every 6 years is called Ardh Kumbh and is held in only two places in India, one being Allahabad (Prayag) and the other Haridwar. The Magh Mela is promoted as the "Mini Kumbh Mela" which takes place every year at the same place as the Kumbh Mela, at the confluence of the holy Saraswati, Yamuna and Ganges rivers. The festival is widely believed to be older than the actual Kumbh Mela that will be held in Allahabad from 10th January to 21st February.
Similar to the Kumbh Mela, hordes of pilgrims and sadhus (Hindu holy men) come to bath in the water and cleanse their sins. The most important bathing dates are January 10 (Paush Purnima), January 15 (Makar Sankranti), January 24 (Mauni Amavasya), January 30 (Basant Panchami), February 9 (Maghi Purnima), and February 21 (Maha Shivratri). It is the best place to witness the centuries old rituals being performed by saints and priests in the most magnetic and hysterical energy that throngs through the place during this time.
---
Mukteshwar Dance Festival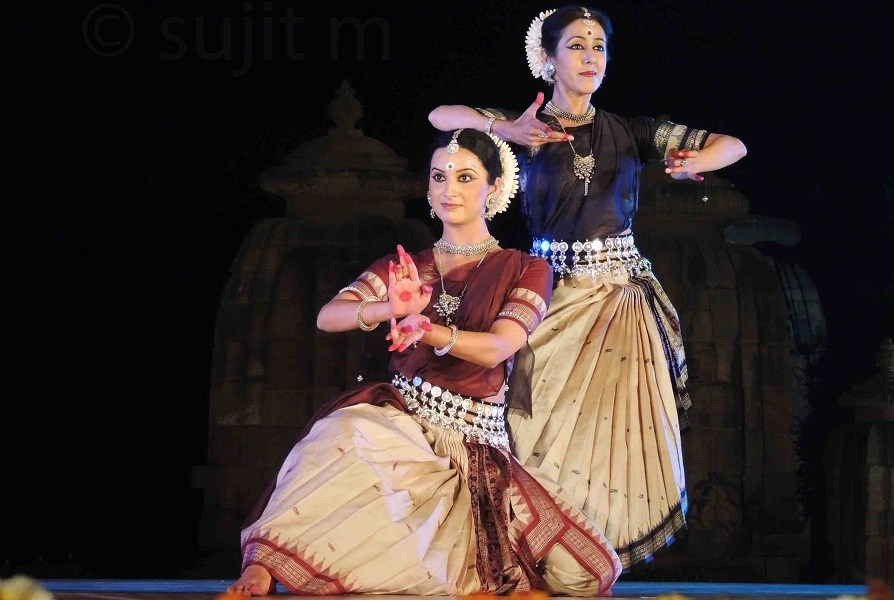 Mukteshwar Dance Festival, organized by the Department of Culture, is one of the popular dance festivals of Orissa. It is held every year from 14th January to 16th January at the sprawling lawns of the Mukteshwar Temple of Bhubaneswar in order to encourage the traditional dancers from all parts of India. This festival, exclusively concentrates on Odissi dance, features solo, duet and group Odissi performances by young and senior artists. A number of reputed troupes from places such as Cuttack, Bhubaneswar, New Delhi, Bangalore, Kolkata, and the United States perform at the festival. This annual dance festival attracts domestic as well as foreign tourists who come here to witness India's traditional dance forms as part of Bhubaneswar Tour Packages.
---
Bikaner Camel Fair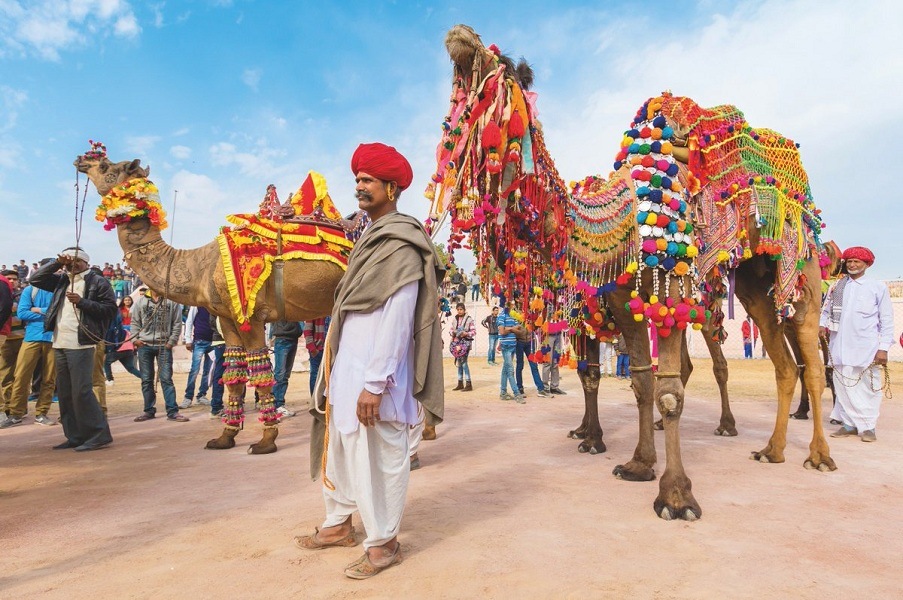 Organized by the Rajasthan Tourism, Bikaner Camel Festival is a sought after event in Rajasthan. The fair celebrates on 11th January to 12th January 2020 in Bikaner in honor of the ship of the desert, Camel. This two day fair starts off with a colorful parade of beautifully adorned camels against the backdrop of majestic Junagarh Fort. Enjoy the spectacular displays of camels dressed in vibrant bridles, traditional necklace and heavy anklets, the array of camel race events, camel milking, camel games, camel beauty pageants and other cultural performances like traditional Rajasthani folk dance performances and fascinating Fire Dance during the fest as part of Bikaner Tour Packages. Huge number of tourists and locals revel in this traditional festival.
---
Republic Day Parade
Republic Day Parade, one of the major national festivals of India, is celebrated on 26th January every year to acknowledge the Constitution of India, which was founded in 1950. To mark the importance of the Republic Day, an iconic parade is held at Rajpath in New Delhi. Last for 3 days, the parade showcases the defence capability, cultural and social heritage of India. Headed by the President and Prime Minister of India, the spectacular Republic Day parade features the three divisions of the armed forces (Army, Navy and Air Force) and is a sight worth witnessing during your Delhi Tour. The parade is followed with regional dances, patriotic songs, and military bike shows.
---
Chennai Music Festival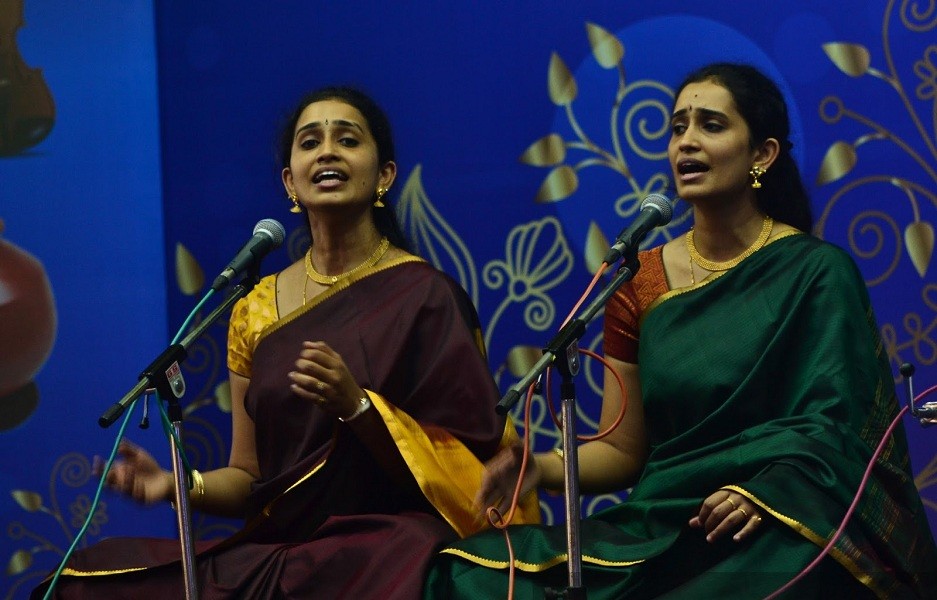 Started in 1927, the Chennai Music Festival, also known as Madras Music Season, is the celebration of South Indian music and dance specially the Carnatic Music. Held from mid-December to mid-January every year, this musical extravaganza is held at several venues like auditoriums, temples and heritage bungalows throughout Chennai. Often described as the world's largest cultural event, this hugely popular and much anticipated month long festival features over 1000 performances of music, dance, and drama, along with music related seminars, discussions, and demonstrations. Artistes from different parts of the country participate in this festival and enthrall the music lovers. Besides, one can also visit various temples, beaches and historical structures in Tamilnadu as part of your Chennai Tour Packages.
---
Rajarani Music Festival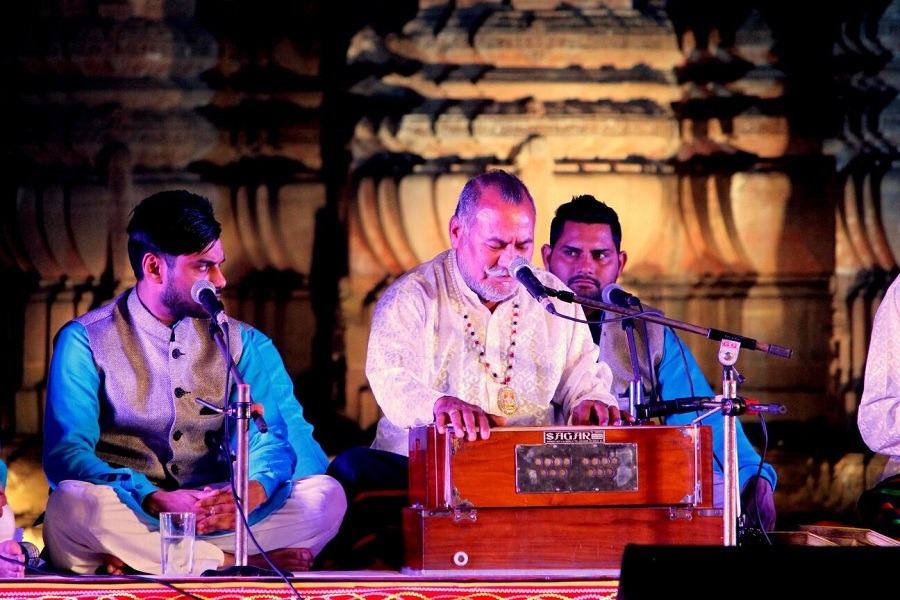 Rajarani Music Festival is an annual musical festival organized by Odisha Tourism Department in order to promote the century old Indian classical music. This 3-day festival will be held from 18th January to 20th January against the backdrop of the ancient Rajarani Temple in Bhubaneswar, Orissa. Showcasing the three distinct classical music traditions of India like Hindustani, Carnatic and Odissi, the festival features extraordinary performances of various famous singers and an instrumentalist from different parts of the country. This musical extravaganza attracts locals as well as travelers across the globe. Besides, one can also visit various temples and historical structures in Bhubaneswar as part of your Orissa Tour Packages.
---
Mamallapuram Dance Festival
Mamallapuram Dance Festival is an open air dance festival held against the backdrop of rock temples in the beach town of Mahabalipuram in Tamil Nadu. Organised by Tamilnadu Tourism, this dance festival is held every year from 25th December to 25th January. This four-week long festival pays tribute to Tamil Nadu's rich and ancient heritage of music, dance, art and culture. Varieties of dances from different parts of the country including Bharatanatyam, Kathak, Kathakali, Mohiniyattam, Kuchipudi, Odissi, and Manipuri are performed by prominent artists. Apart from dance festival, Mamallapuram, one among the must include destinations of Tamilnadu Tour Packages, is renowned for its ancient rock sculptures and stunning beaches.
---
Ernakulathappan Utsavam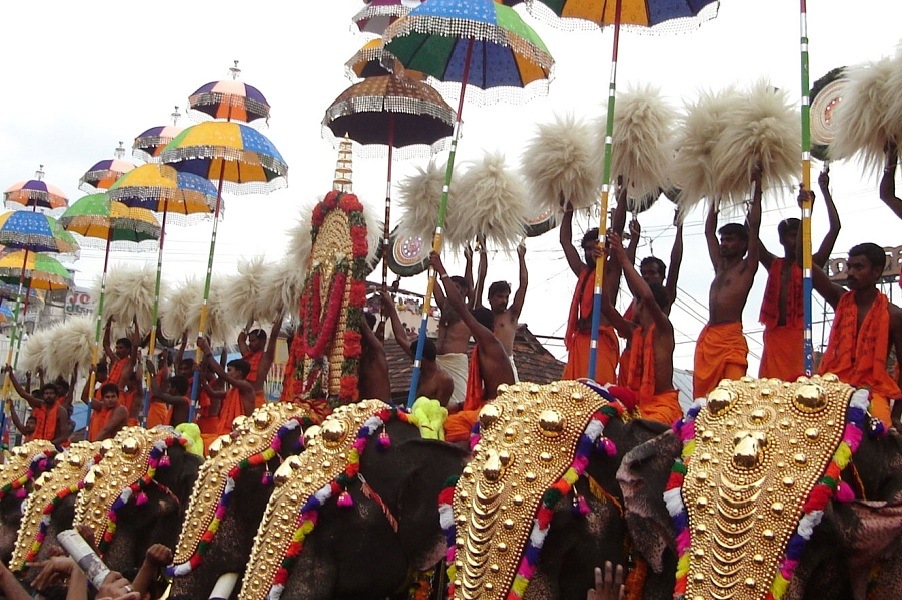 Among the popular festivals of Kerala, Ernakulathappan Utsavam is annual temple festival celebrated at Ernakulathappan Temple of Kochi, one of the 7 royal temples of Kochi Maharajas. In 2020, this week long utsavam starts from 30th January to 6th February. The celebrations commence with Kodiyettam (hoisting of the temple flag) on the first day evening at the temple. Grand ceremonies and splendid procession of elephants draws a lot of attention of the tourists. Special rituals and poojas are carried on all through the festival days. Visitors will be able to see traditional music and dance performances, as well as check out local handicrafts as part of Kerala Tour Packages.
---
Modhera Dance Festival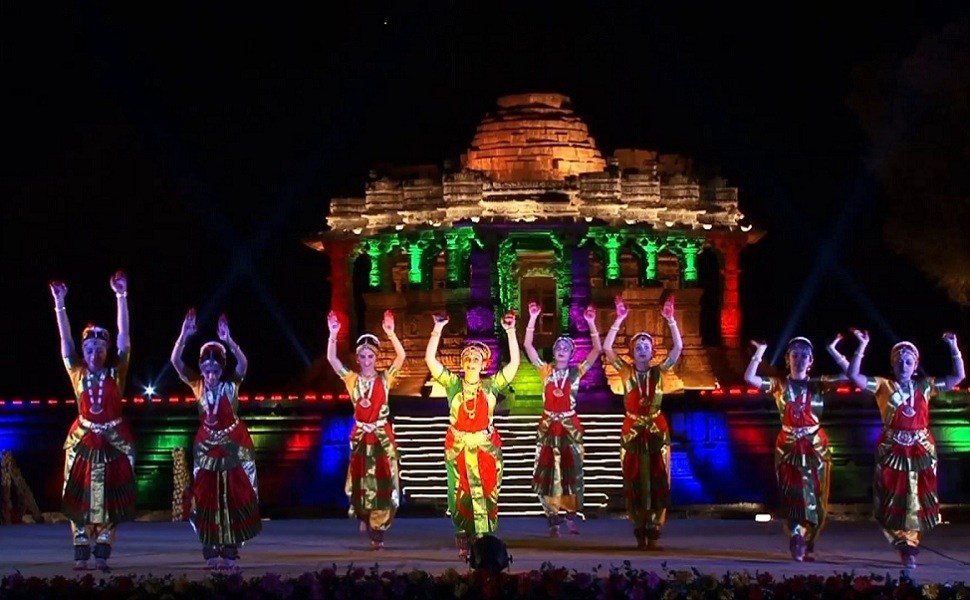 Modhera Dance Festival is an annual 3-day dance festival held at the Sun Temple of Modhera in Gujarat during the third week end of January every year, after the festival of Uttarayan. It is organized by the Gujarat Tourism to promote tourism and keep the Indian traditions and culture alive. In 2020, Modhera Dance Festival will be held from 19th January to 21st January. Artists from different states of the country exhibit their talent in this festival. The main highlight of the Modhera dance festival is the typical Garba dance that depicts the glorious culture of Gujarat. The tourists thoroughly enjoy this dance festival, as they get a chance to see the dance forms of ancient as well as contemporary India simultaneously as part of Patan Tour Packages.
---
Nagaur Fair, Rajasthan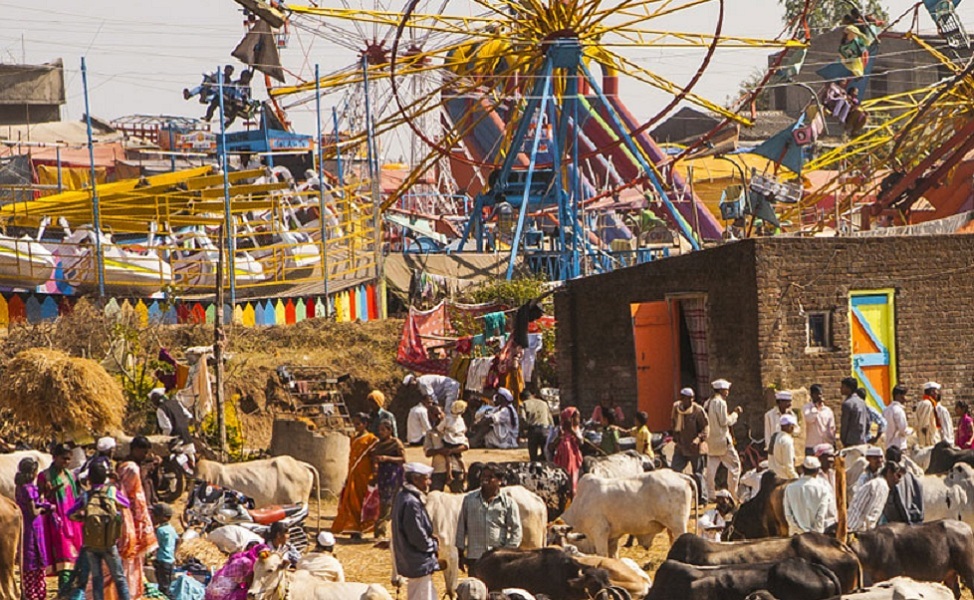 Often considered as India's second largest cattle fair, Nagaur Fair is mainly a livestock trading fair that takes place in the rural town of Nagaur over a span of 4 days. Organized by Rajasthan Tourism Department, Naguar Fair or Ramdeoji Cattle Fair will be held from 30th January to 2nd February this year. People come here from hundreds of miles away to buy and sell their cattle. Approximately 70,000 bullocks, camels and horses are traded every year during this fair. The bullocks of Nagaur are renowned for their fitness and attract a large number of buyers. Entertainment is provided in the form of folk dances, tug of war competitions, and camel races. One can also expect to see lavishly decorated animals, a huge red chili market, and traditional handicrafts. A lot of tourists flock to this place to witness the charisma of this fair as part of their Rajasthan Tour Packages.
Santhi is an avid traveler and primary contributor to the blogs at Trawell.in. She has explored most of the states in India and gained vast knowledge on tourist destinations in India and abroad. She also contributes content to other travel websites.