India comes alive in December with an eclectic mix of traditional as well as modern festivals as this is the time of winter for the country and is also a time to look back at the good times and forget about the bad ones as one move on to a glorious new year. So naturally, festivals in this month are extra special and are celebrated with more fervor and enthusiasm. Whether you're a classical music lover, culture enthusiast or simply an art fanatic, India in December has something for everyone. There are plenty of reasons to travel in this month right from the Christmas Eve to New Year Party. For a festive treat, check below the list of festivals in December and plan your travel coincide with any of these amazing festivals as part of your India Tour Packages.
Rann Utsav, Kutch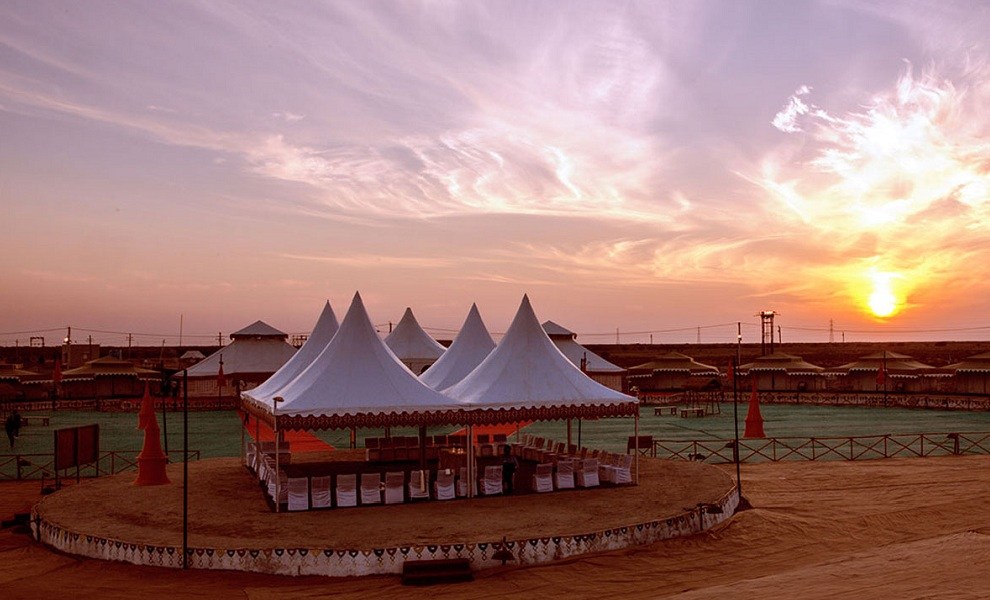 Organised by the residents of Kutch in collaboration with Gujarat Tourism, Rann Utsav is one of the famous annual festivals celebrated in the Kutch region of Gujarat, India. Kutch, one of the largest salt deserts in the world, celebrates this desert carnival in order to showcase the culture and tradition of Gujarat. This 3 months long festival starts on 28th October 2019 and ends on 23rd February 2020 but the best time to visit this festival is during December, when the attractions will be at prime energy.
The festival is a complete bliss with warm hospitality, folk performances, adventure sports, and ethnic demonstrations. Hundreds of luxury tents are set up on the fringe of the white salt desert to accommodate visitors. During this fest, the area becomes a colourful carnival of the local artisans who exhibit traditional textiles, handicrafts and ornaments. Many government and private organizations unite during this festival to offer great local food and artifacts to the tourists across the globe who came here as part of Gujarat Tour Packages. Plan your visit during full moon nights to appreciate the glorious phenomenon of the white salt desert glowing silver under the moonlight.
Also Read: 13 Best Places to visit in Rann of Kutch
---
Hornbill Festival, Nagaland
Named after the great Indian hornbill, Hornbill Festival is traditional cultural celebration enjoyed by the tribes of Nagaland. Hornbill Festival, one among the most famous festivals of India, takes place at Naga Heritage Village, Kisama near Kohima, from 1st – 10th December 2019. Organised by the Nagaland State Tourism and Arts & Culture departments, the festival aims to revive and protect the rich culture of Nagaland and showcase its ethnic customs and traditions to the world. War dance, Headhunting rituals, Traditional Archery, Naga wrestling, Hornbill National Rock Concert, Flower shows, Beauty Contest, Fashion shows, Car and bike adventure sports and Night market are the highlights of the festival. Besides, tourists can also taste the local rice beer along with authentic local cuisine during the festival feast.
---
Hot Air Balloon Festival, Karnataka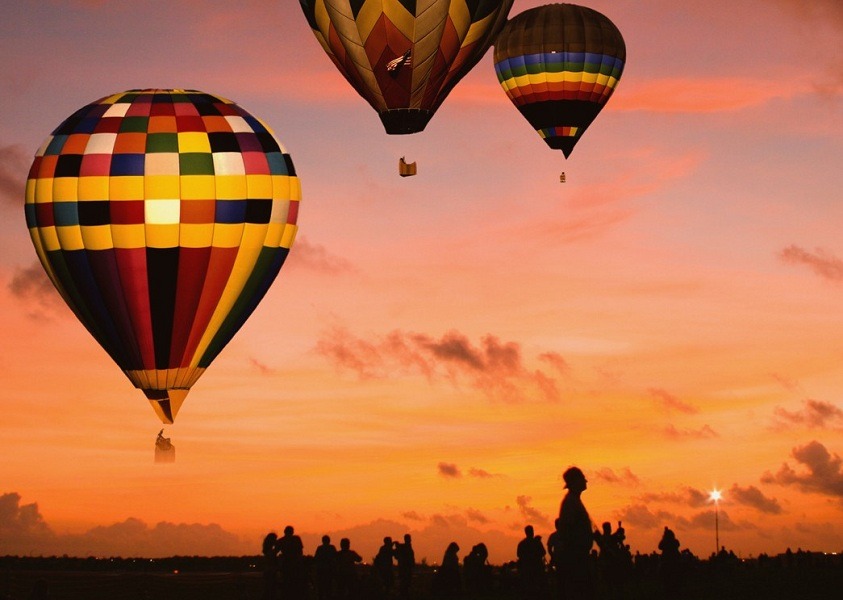 Not all Indian festivals are related to culture and religion while some are related to adventure like Hot Air Balloon Festival or Balloon Fiesta. The Hot Air Balloon Festival takes place in numerous places of Karnataka such as Mysore, Bidar and the UNESCO World Heritage Site of Hampi. . Held throughtout the month of December, the festival is organized by Karnataka Tourism in a grand manner.
The one hour long rides usually take place early in the mornings and at sunset. The event also includes demonstrations, competitions, other activities like paragliding, flying fox, bungee jumping, etc. There is no other experience like that of floating hundreds of feet above the ground, glide over thick forests, ancient temple ruins of Hampi, and the palaces of Mysore. Don't forget to stroll along the ancient ruins of Hampi kingdom as part of your Karnataka Tour Packages.
---
Galdan Namchot, Ladakh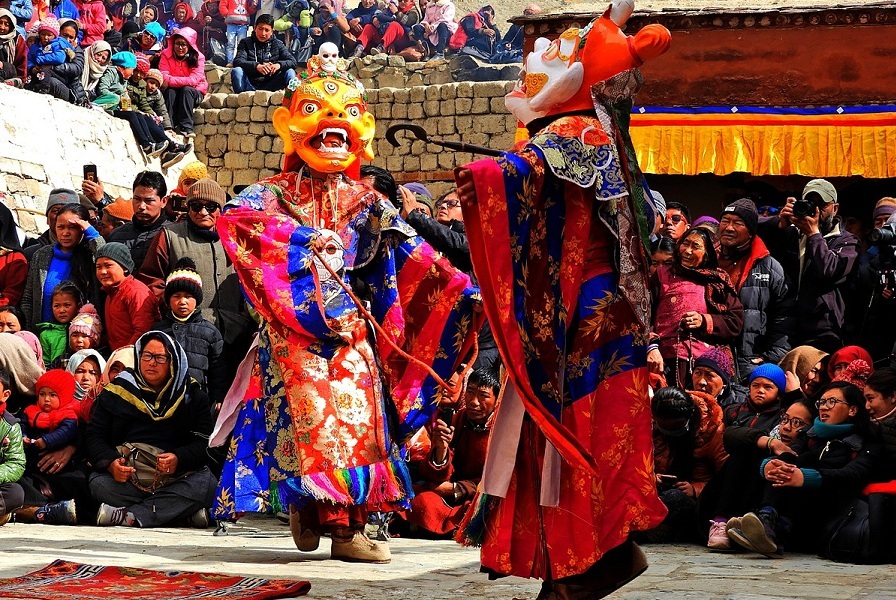 Galdan Namchot is a significant festival celebrated in Leh – Ladakh, one of the popular tourist places in India. The festival is celebrated for commemorating the birthday of Tsongkhapa, the founder of the Gelukpa School that preaches Tibetan Buddhism during the 14th century.  This year the festival falls on 21st December. During the festival, all the monasteries, public and residential buildings are lit up across Ladakh. Unique rituals, exhibitions by monasteries and dance performances by monks and locals are the main highlights of the festival. People in Ladakh prepare all kinds of traditional dishes in their houses and also present 'Khatak', a traditional ceremonial scarf to their friends and relatives during this festival.
This festival also marks the start of the New Year festivities in Ladakh that goes on till the Dosmoche festival in February. An interesting display of fire and light is created by the whirling of the flaming torches in the air and then thrown away in a gesture to bid farewell to the old year and to welcome the new.
---
Mount Abu Winter Festival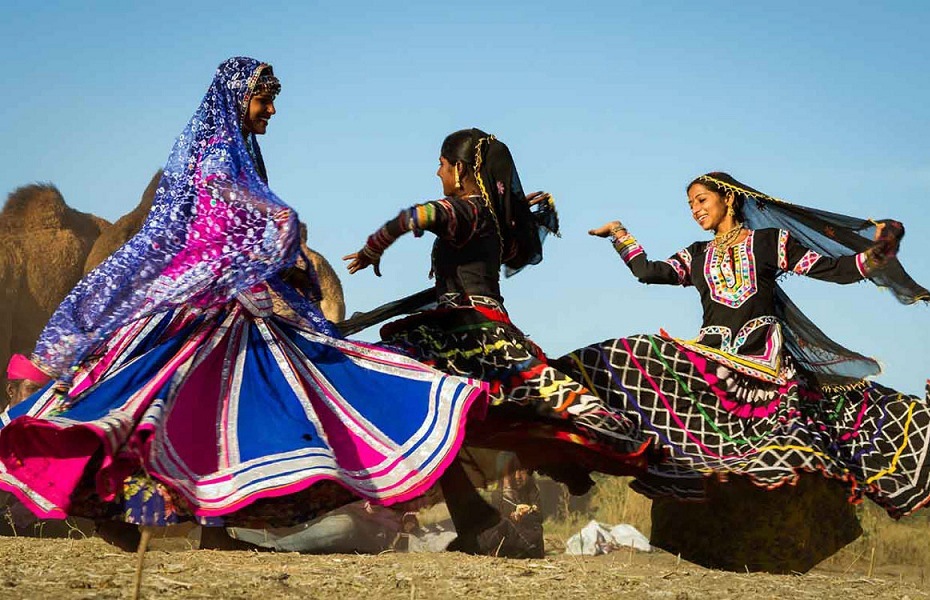 The Winter Festival is one of the most mesmerizing December festivals of India celebrated in Mount Abu, the only hill station of Rajasthan. Organised by Rajasthan Tourism & Municipal Board, this colourful festival starts from 29th December to 31st December 2019. The main element of this festival is a large fair for local artisans to showcase their work along with traditional dance performances of Rajasthan like Daph, Ghoomar and Gair. Apart from dance performances, concerts, sports competition like cricket matches, kite flying and rowing events are also organized. If you are planning to visit popular fairs and festivals of Rajasthan, this would go perfectly with your Christmas and New Year holiday. Mount Abu is one of the top hill stations in India and among the must include destinations in Rajasthan Tour Packages.
---
Perumthitta Tharavad, Kerala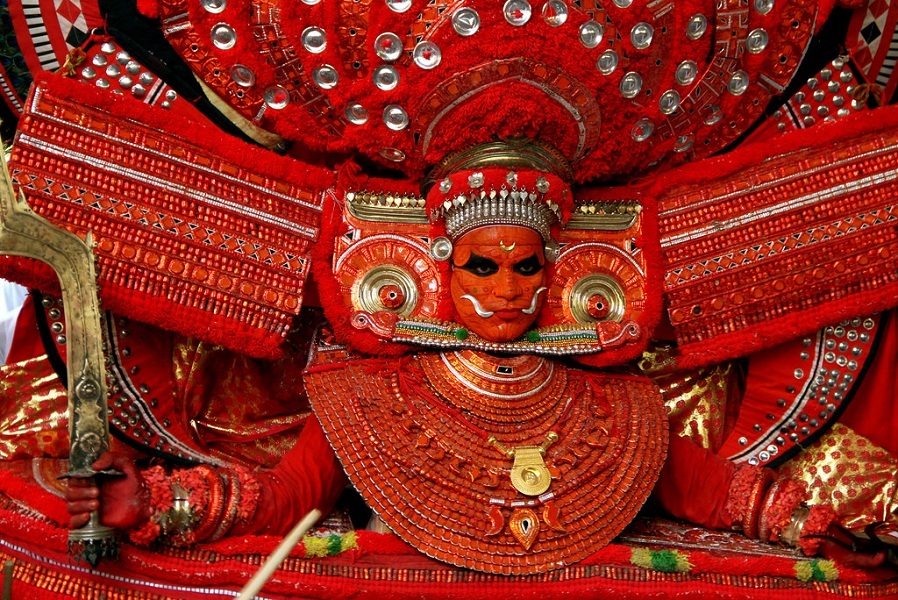 Among the most popular December festivals of India, Perumthitta Tharavad is a regional festival of Kerala which is held from 7th – 16th December 2019 at the temple of Perumthitta Tharavad Kottamkuzhy in Kasaragod district of Kerala. The main element of this 10-day annual festival is Theyyam, a traditional dance form of Kerala. Theyyam features more than 400 ritual dances representing mythological, divine or ancestral spirits.  Different types of dances are performed over the 10 days of this festival and keep alive the age-old tradition of Thayyams. This festival draws huge crowds as part of Kerala Tour Packages.
---
Feast of Francis Xavier, Goa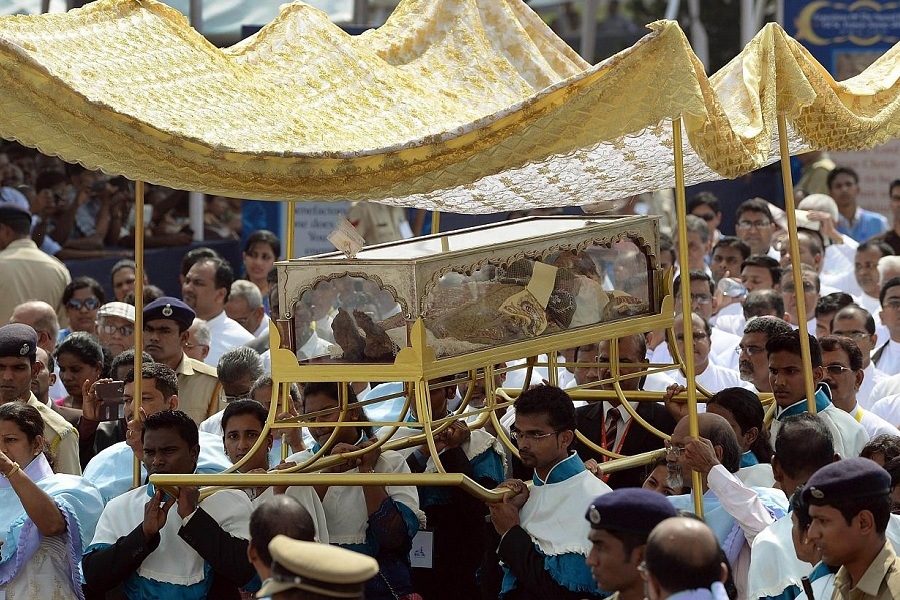 The feast of St Francis Xavier is one of the significant celebrations in the tiny state of Goa This annual feast is celebrated on 3rd December every year to commemorate the burial anniversary of St Francis Xavier at the Basilica of Bom Jesus, one of the top places to visit in Goa. Considered as the patron saint of Goa, St Francis Xavier was one of the Christian missionary who came to India to preach the Gospel of Jesus Christ. His body was mummified in a silver casket at the Bom Jesus Basilica in Old Goa and every year people come to pay homage to St Francis Xavier. The festival which lasts for several days before and after the feast is one of the most important Christian events in Goa. The morning mass during the feast attracts people from all over the world. One can also attend a large fair during this feast and is the best time to visit Goa as part of Goa Tour Packages.
---
Chennai Music Festival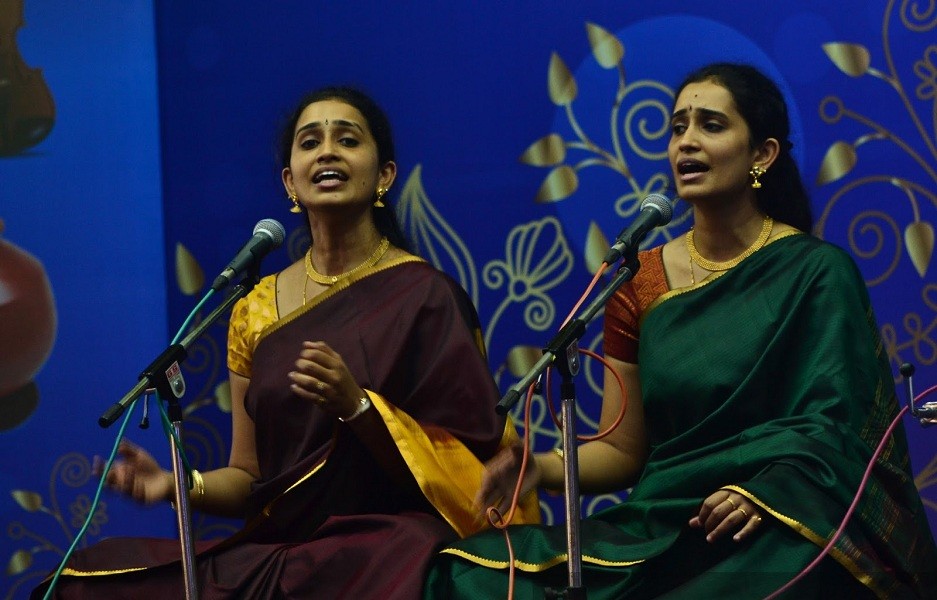 Started in 1927, the Chennai Music Festival, also known as Madras Music Season, is the celebration of South Indian music and dance specially the Carnatic Music. Held from mid-December to mid-January every year, this musical extravaganza is held at several venues like auditoriums, temples and heritage bungalows throughout Chennai. Often described as the world's largest cultural event, this hugely popular and much anticipated month long festival features over 1000 performances of music, dance, and drama, along with music related seminars, discussions, and demonstrations. Artistes from different parts of the country participate in this festival and enthrall the music lovers. Besides, one can also visit various temples, beaches and historical structures in Tamilnadu as part of your Chennai Tour Packages.
---
Kumbhalgarh Festival, Rajasthan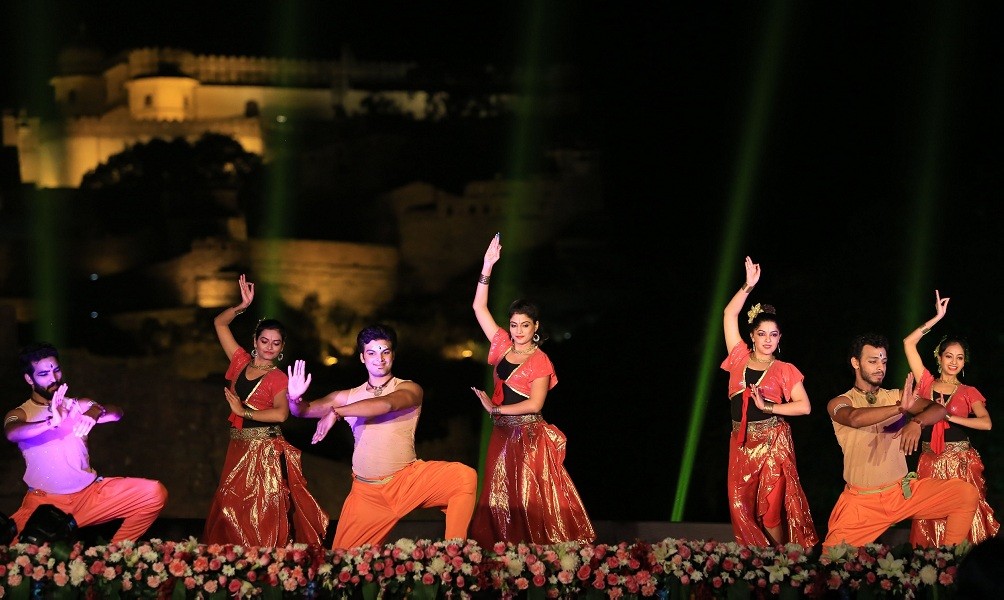 Set against the backdrop of magnificent Kumbhalgarh Fort near Udaipur, Kumbhalgarh Festival is an annual festival organized by Rajasthan Tourism. This 3- day long festival is one among the most important and culturally enriching festivals celebrated in Rajasthan. Popularly known as the Kumbhalgarh Fort festival, the festival will be held from 1st to 3rd December this year. The main objective of the festival is to promote the culture and tradition of Rajasthan. The festival features local folk performances, painting competition, turban tying, Tug of War along with an art camp, puppet show and puppet making exhibition. The fort in day light is stunning and at night it becomes spectacular as it is illuminated with yellow lights giving its facade a golden glow. Kumbhalgarh Fort is one of the popular hill forts of Rajasthan and among the must include places in Udaipur Tour Packages.
---
Konark Festival
Organized by Odisha Tourism, Konark Dance Festival is the most popular festival of Odisha and one of the biggest dance festivals of India. This 5 days long annual dance festival of Odisha will be held from 1st – 5th December 2019 at Konark Sun Temple, among the must include places in Konark Tour Packages. The festival showcases the best of the traditional and classical dance forms of India, besides offering interesting insights into the rich cultural and dance heritage of India. Classical dancers from different parts of India come to Konark during this festival to display their dance skill in age-old dance forms like Bharatanatyam, Odissi, Manipuri, Kathakali and Sattriya. In addition, an exhibition of temple sculptures, sand art exhibition at the beach, and crafts fair are also organized during this festival to attract locals as well as tourists.
---
Christmas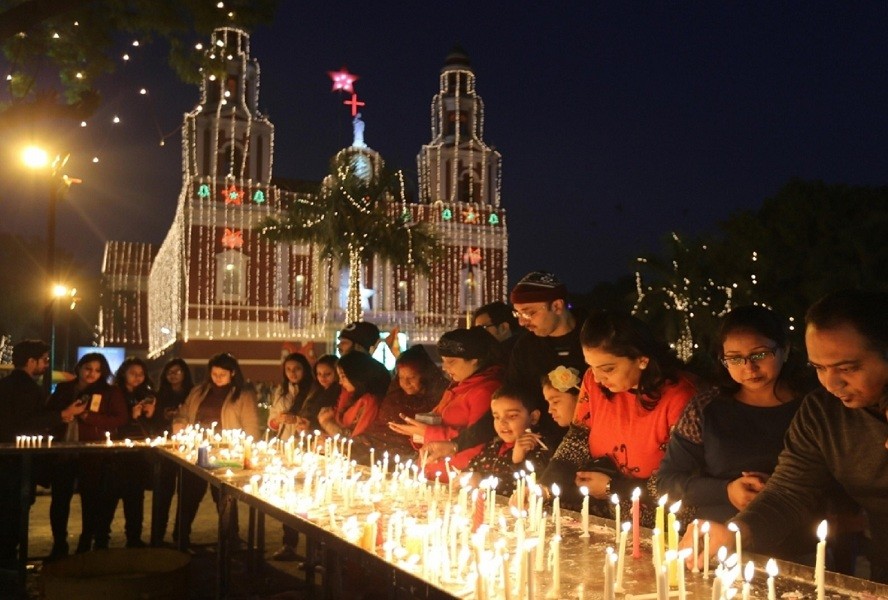 Christmas does not need an introduction as it is one of the biggest festivals in the world and also one of the popular festivals of India. This is celebrated worldwide annually on 25th December to mark the birth of Jesus Christ. Although Christians make up less than 5% of India's population, Christmas is a significant religious festival in India especially Goa, Pondicherry, Kolkata, Shillong and Kerala. This festival is celebrated with great joy and enthusiasm. People dress up in their best festival dresses, decorate their houses with Christmas trees, exchange gifts, and relish yummy Christmas cake during this time. The exchange of Christmas greetings, observance of fasting and special religious observances such as a midnight Mass on Christmas Eve, and the burning of a Yule log are the main activities on this occasion. The seniors of the family dress up as Santa Claus to present the young ones with gifts.
---
Bishnupur Festival, West Bengal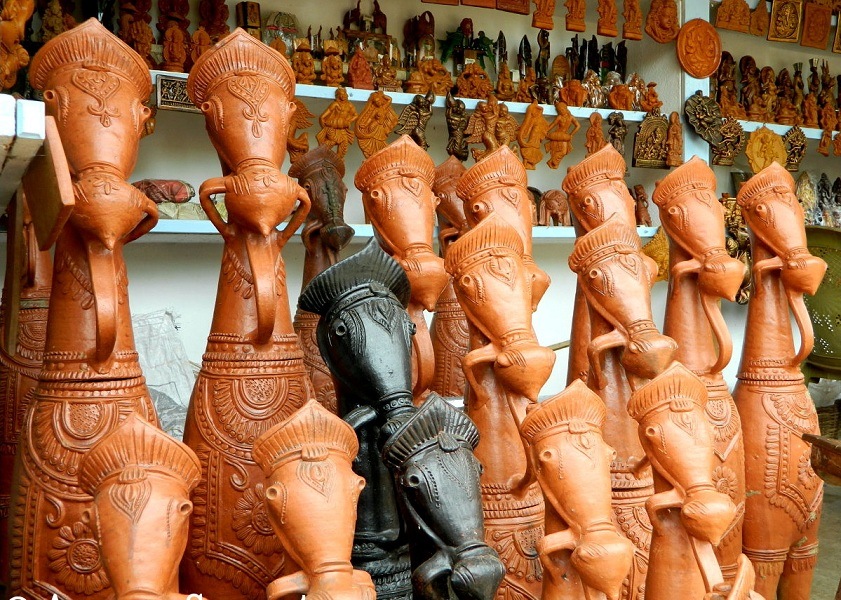 Bishnupur Festival, one of the regional festivals of India, will be held at Bishnupur Town of Bankura district in West Bengal. Conducted by the West Bengal Government, the festival is celebrated every year around the last week of December near Madanmohana Temple in Bishnupur. This year the festivals commenced on 27th December and concluded on 31st December. The festival celebrates the rich heritage of this temple town which renowned for its stunning terracotta temples and elegant silk sarees. This four day event is the perfect blend of past and the present traditions and is characterized by exhibition and sale of unique handicrafts, sculptures, hand woven and printed clothes along with different cultural events like folk music and dances. People from different parts of India come to this fair to buy various objects of handicrafts.
---
Mamallapuram Dance Festival
Mamallapuram Dance Festival is an open air dance festival held against the backdrop of rock temples in the beach town of Mahabalipuram in Tamil Nadu. Organised by Tamilnadu Tourism, this dance festival is held every year from 25th December to 25th January. This four-week long festival pays tribute to Tamil Nadu's rich and ancient heritage of music, dance, art and culture .Varieties of dances from different parts of the country including Bharatanatyam, Kathak, Kathakali, Mohiniyattam, Kuchipudi, Odissi, and Manipuri are performed by prominent artists. Apart from dance festival, Mamallapuram, one among the must include destinations of Tamilnadu Tour Packages, is renowned for its ancient rock sculptures and stunning beaches.
---
REFERENCE
Santhi is an avid traveler and primary contributor to the blogs at Trawell.in. She has explored most of the states in India and gained vast knowledge on tourist destinations in India and abroad. She also contributes content to other travel websites.