KEMMANAGUNDI TOURISM | TOURIST PLACES TO VISIT & TRAVEL GUIDE TO KEMMANAGUNDI
Hill Station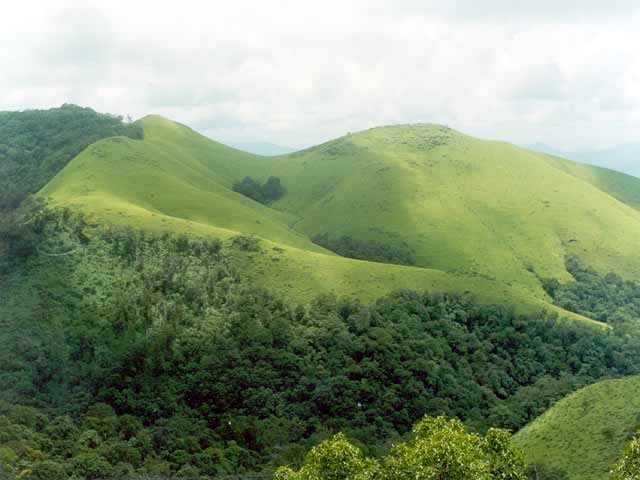 Ideal Trip Duration:
1-2 Days

Nearest City to Kemmanagundi:
Mangalore (205 Kms), Bangalore (246 Kms)

Best Time to Visit Kemmanagundi:
October to February

Peak Season:
December to January & May to June
At a distance of 62 km from Chikmagalur, 41 km from Kadur, 121 km from Hassan, 68 km from Shimoga, 205 km from Mangalore, 213 km from Mysore and 246 km from Bangalore, Kemmanagundi is a hill station in Tarikere taluk of Chikmagalur district. At an altitude of 1434 m, Kemmanagundi is a beautiful and picturesque hill station, situated on the Baba Budan range. Kemmangundi derives its name from three Kannada words - kempu (red), mannu (soil) and gundi (pit) means a place with red soil. It is among the popular tourist places in Karnataka and one of the best places to visit near Bangalore.

Kemmanagundi is also popularly known by the name of KR Hills, named after the Mysore King Krishnaraja Wodeyar IV. Mesmerized by the beauty of the place, he made Kemmangundi as his summer retreat. He later donated this resort to the Government of Karnataka. The Horticultural Department of Karnataka now develops and maintains the resort and its surroundings. The department grows a lot of ornamental plants here. Kemmanagundi is one of the top attractions you must include in Chikmagalur packages.

According to puranas, Kemmangundi was called Chandra Drona Parvatha. Water, gushing down through innumerable herbs and medicinal plants, is believed to cure many diseases, including the common cold and skin ailments. The region is covered with plantations of coffee and tea along with thick bamboo groves forming a dense forest cover.

Kemmangundi is a beautiful hill station with breathtaking views of the valleys amidst mountain streams and lush vegetation. The main attractions of Kemmangundi are Raj Bhavan, Z point, Rock garden, Hebbe Falls, Kalhattagiri Falls, Baba Budan Hill and Bhadra Tiger Reserve. The sunset view from the Raj Bhavan is a photographer's delight. Kemmangundi is popular among tourists for trekking routes, mountain trails and other adventure activities. Shanti Falls and Hebbe Falls are the two famous waterfalls located here that offer trekking opportunities.

Kemmangundi provides various accommodations in the form of homestays and resorts. Horticulture Department Guest House (known as Raj Bhavan), The Last Resort, Valley of Birds, Dhoopada Giri lodge, Kallahatti lodge, etc., are some of the places tourists can enjoy staying.

Mangalore airport is the closest airport which is 219 km from Kemmangundi. Birur (32 km) & Shimoga (68 km) are nearest railheads to Kemmangundi. Birur has trains from Bangalore, Mysore, Hubli, Kolhapur, Goa, Ajmer & Pondicherry. Shimoga has train connectivity from Bangalore, Mysore & Talguppa. Kemmangundi is well connected by bus services. Private and public transport buses connect frequently to Chikmagalur, Bangalore and Mangalore.

Kemmangundi offers a pleasant climate throughout the year. The best time to visit the destination is from September to May; avoid visiting during the monsoons. Usually it takes 1-2 days to explore the major places here.
Internet Availability:
Average
Languages Spoken:
Kannada, Hindi, English
Major Festivals:
Details Not Available