Perched at an altitude of 2100 m, Wayanad is one of the picturesque hill stations in Kerala, and among the top places to experience Kerala Tourism. Known for its tantalizing aroma of fresh spices, exotic wildlife, stunning waterfalls, placid lakes, rich history, amazing trekking spots, captivating caves, sacred temples, serene environment and luxurious resorts and homestays, Wayanad is a year-round destination that attracts millions of tourists from all around the world as part of Kerala tour packages. Along with the soothing vibe, the place also offers excellent Ayurvedic treatments, and plethora of activities one can do to relax and rejuvenate during your trip to Wayanad.
Here are some amazing reasons that would make the traveler to pay a visit to Wayanad.
Exotic Wildlife
Nestled in the Western Ghats, the Wayanad district in Kerala is a splendid wilderness area that is home to a rich biodiversity of flora and fauna. Approximately 45 species of mammals, over 330 species of birds, over 55 species of reptiles and amphibians, 170 species of butterflies, and a diversity of other flora and fauna have been recorded in Wayanad. To protect these species, Wayanad Wildlife Sanctuary was established in 1973 and was brought under the Project Elephant in 1991–92. Occupies an area of 345 sq. km, it is the second-largest wildlife sanctuary in Kerala, and among the popular places of wildlife near Bangalore. Jeep safaris are available for visitors to roam with the momentum of wild animals.
           Also Read : Best Wildlife Sanctuaries in Kerala
---
Rich History
Comprising an area of 2,132 sq. km, Wayanad has a powerful history. As per the historians, the organized human life existed in these parts, at least ten centuries before Christ. Countless evidences about the New Stone Age civilization can be seen on the hills of Wayanad, specially Edakkal Caves, a UNESCO World Heritage Site. At an altitude of 4000 feet, the history of the caves dates back to 5000 BC and are considered to be one of the popular places to visit in Wayanad. The walls of these pre-historic caves are adorned with intriguing carvings that will take your breath away, and archaeology enthusiasts will love the intricate designs and elements of this creation. The history of Wayanad and even the entirety of Kerala is said to have been covered in these beautiful carvings.
                 Must Visit : Heritage Sites in Kerala
---
Stunning Waterfalls
Snuggled in the Western Ghats of Kerala, Wayanad is a charming hill station with full of scenic surprises like misty hills, hidden valleys, glittering lakes, and expansive tea & spice plantations. Besides these, this pristine hill district is also home to some spectacular waterfalls of Kerala. One can hear their rushing water plummeting through the hills, or even feel their soothing mist on your face. Soochipara Falls, Kanthanpara Falls, Meenmutty Falls, Palchuram Falls, etc., are some of the amazing waterfalls to visit in Wayanad. Known for its narrow paths, rough terrains, and rocky slopes, some of the waterfalls are reached only through trekking which gives you a memorable experience.
             Must Read : Spectacular Waterfalls near Bangalore
---
Amazing Trekking Spots
Rolling grasslands, mystifying hills, dense forests, blue skies, and the rugged trail, Wayanad has it all that makes heaven for trekkers. Offering a whole spectrum of difficulty levels with different ranges of mountains to climb on, Wayanad trekking gives trekkers a treat to witness the unusual contrast of thrill and tranquility. Chembra Peak Trek, Banasura Hills Trek, Eddakal Caves Trek, Brahmagiri Peak Trek, Soochipara Falls Trek, Tusharagiri Trek etc. are some of the popular trekking trails in Wayanad. Regarded as one of the popular places of trekking near Bangalore, Chembra Peak, with an altitude of 2100 m, is the highest peak in Wayanad & third highest peak in South India.
                    Also Read : Popular Trekking Trails in Kerala
---
Placid Lakes
Wayanad is blessed with a number of naturally beautiful lakes which are encircled by dense green forests. The banks of these fresh water sources are unique sightseeing locations and have been attracting a number of tourists. Since these lakes are in the midst of dense forests, boating in the placid waters of these lakes will be a memorable experience that one mustn't miss. Pookode Lake, Karalad Lake, Heart Lake, Papanasini etc. are some of the important lakes to visit as part of Wayanad tour packages.
---
Serene Environment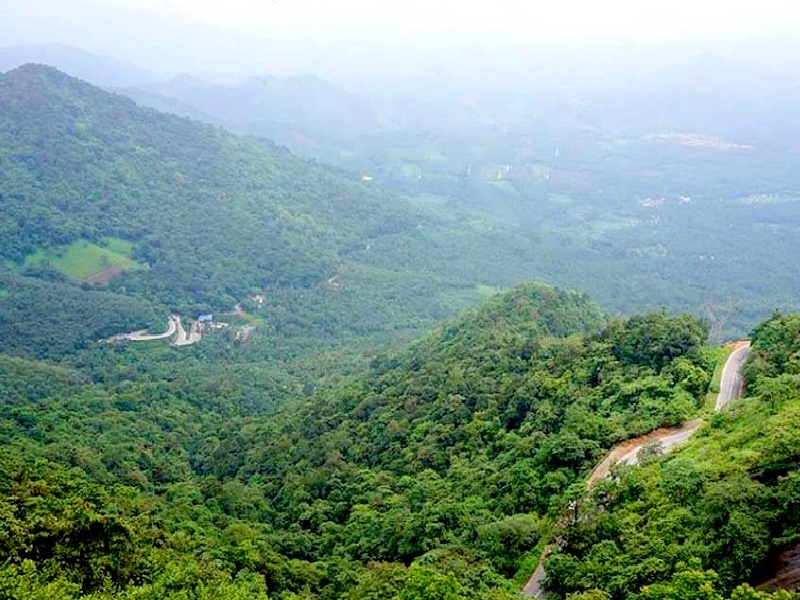 Wayanad is a picturesque plateau situated at an altitude ranging between 700 to 2100 m in the mountains of the Western Ghats in Kerala. It is one of the best hill stations near Bangalore, and Mysore. The pristine hill station is full of natural forest as well as man-made tea plantation greenery all around. Due to this, Wayanad has a pleasant climate throughout the year but the best time to visit the place is from September till March. Heavy rains in the monsoon make this hill station more inviting with lush greenery and cascading waterfalls. Winter, which spans from December to February, is the suitable time for tourists with a peasant climate.
                  Book Here : Kerala Cab Packages
---
Sacred Temples
Apart from its natural beauty, Wayanad is also home to some of the mystic temples. Dates back to the 12th to 16th centuries, these temples are a living testimony of the cultural heritage of Wayanad. Seetha Devi Temple, Anantnath Swami Temple, Thirunelli Temple, Valliyoorkavu Temple, Ganapathi Vattam Temple, etc. are some of the sacred temples in Wayanad. Dedicated to Lord Vishnu, the 300 years old Thirunelli temple is the famous pilgrimage center in Wayanad. This temple is a fine specimen of classical Kerala temple architecture.
                 Also Read : Pilgrimage Sites in Kerala 
---
Luxurious Stay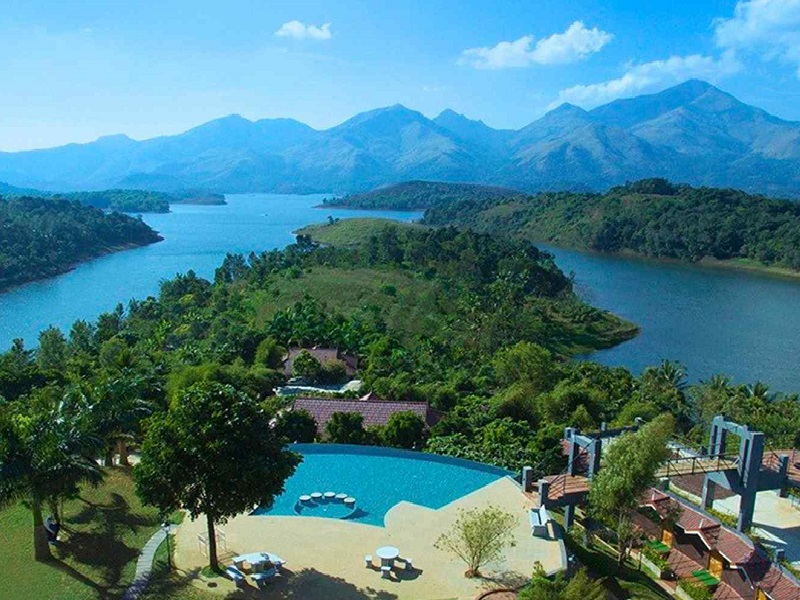 Due to the pressure of modern-days, people will look to the lap of nature to revitalize their senses and nourish the souls. Wayanad offers several luxurious stays for tourists to stay while they visit Wayanad for best and luxury comfort. Windflower Luxury Resort, Vythiri Resorts, Arayal Resorts, The Woods Resorts, Banasura Hill Resorts, etc. are some of the popular luxurious stays that one should try for relaxation during your Wayanad Tour. Wayanad can be visited along with Mysore tour packages.