MAHABALESHWAR TOURISM | PLACES TO VISIT & TRAVEL GUIDE TO MAHABALESHWAR
Hill Station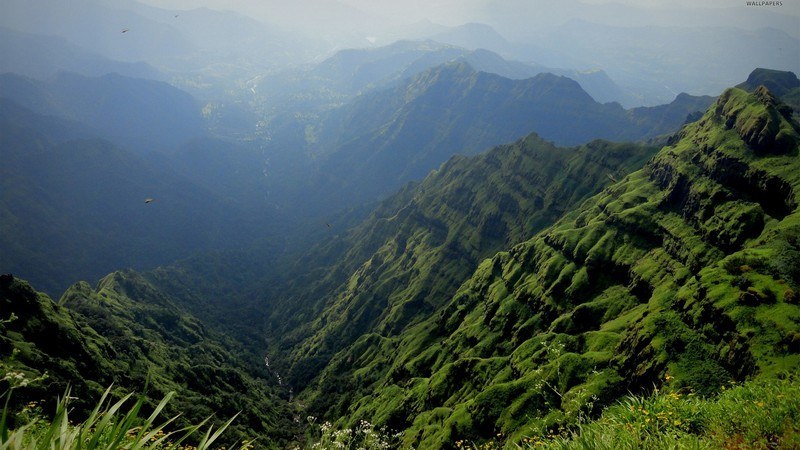 Ideal Trip Duration:
2 Full Days

Nearest City to Mahabaleshwar:
Pune (123 Kms), Mumbai (243 Kms)

Best Time to Visit Mahabaleshwar:
September to January

Peak Season:
October to December & May to June
At a distance of 54 km from Satara, 123 km from Pune, 177 km from Kolhapur, 243 km from Mumbai, and 377 km from Panaji, Mahabaleshwar is a scenic hill town in Satara district of Maharashtra. At an altitude of 1,353 m in the Western Ghats, it is one of the popular hill stations in India, and among the top places to visit in Maharashtra.


This pretty hill station is often referred to as the queen of hill stations in Maharashtra. It is one of the popular places to visit near Kolhapur, Pune & Mumbai. It offers a panoramic view of the plains with the imposing sloppy peaks and surrounding woods. Mahabaleshwar constitutes three villages - Malcolm Peth, Old Mahabaleshwar and some part of the Shindola village. Arthur's Seat, Lingmala Waterfall, and Pratapgad Fort are among the must include places in your Mahabaleshwar tour packages.

Present-day Mahabaleshwar has come into existence in the year 1829-30 when it became the summer capital of the Bombay presidency during the British Raj. Earlier, it was known as Malcolm Peth and the first historical mention of Mahabaleshwar dates back to 1215 CE when the King Singhan of Devgiri visited Old Mahabaleshwar. He built a small temple and water tank at the source of the river Krishna. In the 16th century, the Maratha family of Chandarao ruled over the city. Later, in the 17th century, Jaoli and Mahabaleshwar were taken over by Shivaji Maharaj, who constructed the Pratapgarh Fort in 1656 CE. The city also witnessed the imprints of the British, who included the destination in the territory of the Raja of Satara in 1819.

Mahabaleshwar is the source of the Krishna River that flows across Maharashtra, Karnataka, Telangana and Andhra Pradesh. The legendary source of the river is a spout from the mouth of a statue of a cow in Panch Ganga Temple in Old Mahabaleshwar. Four other rivers also flow from here, before they merge into the Krishna; these are Koyana, Venna (Veni), Savitri, and Gayatri.

Mahabaleshwar attracts hordes of tourists for its lovely views, beautiful landscapes and pleasant temperatures. There are many tourist attractions in Mahabaleshwar like forts, temples, lakes, and many more. Pratapgarh Fort, Venna Lake, Mahabaleshwar Temple, Krishnabai Temple, Lingamala Falls, Tapola, Panchgani are some important places to visit in Mahabaleshwar. Several viewpoints are strategically located to capture the panoramic views created by the majestic Sahyadri Mountains and deep valleys. Arthur's Seat, Wilson Point, Kate's Point, Elephant head Point, Connaught Peak, and Bombay Point are popular viewpoints. Mahabaleshwar is famous for the cultivation of strawberries and mulberries.

Pune International Airport is the nearest airport, which is about 132 km from Mahabaleshwar and has daily flights from Mumbai, Bangalore, Hyderabad, Chennai, Kochi, Delhi, Kolkata, and Goa. Satara is the nearest railhead, which is about 60 km from Mahabaleshwar. It has trains from Goa, Delhi, Mumbai, Pune, Hubli, Kochi, Kolhapur, Tirunelveli, Mysore, Pondicherry, Bangalore, Ahmedabad, Gorakhpur, Ajmer, and Jodhpur. Mahabaleshwar is well connected by road with Mumbai, Pune, Satara, Bangalore, Goa, and Shirdi.

Mahabaleshwar has a moderate climate throughout the year and can be visited any time of the year. However, the best time would be from June to October.
Internet Availability:
Good
Languages Spoken:
Hindi, Marathi and English
Major Festivals:
Details Not Available