Besides natural beauty and diversity, Yoga is one of the most popular things associated with India. Derived from the Sanskrit word Yuj, Yoga means union of the individual consciousness or soul with the Universal Consciousness or Spirit. With its origins in ancient India, Yoga has today spread all over the world and practiced by millions of followers on a daily basis. Every year, many foreigners travel to India as part of their wellness vacations. Being the place of its origin and home to the world's largest population of Yoga followers, India has a number of Yoga centers and ashrams spread throughout the country.
Trawell.in presents some of the best Yoga retreats in India that you can visit to learn this majestic art.
Ananda in the Himalayas, Narendra Nagar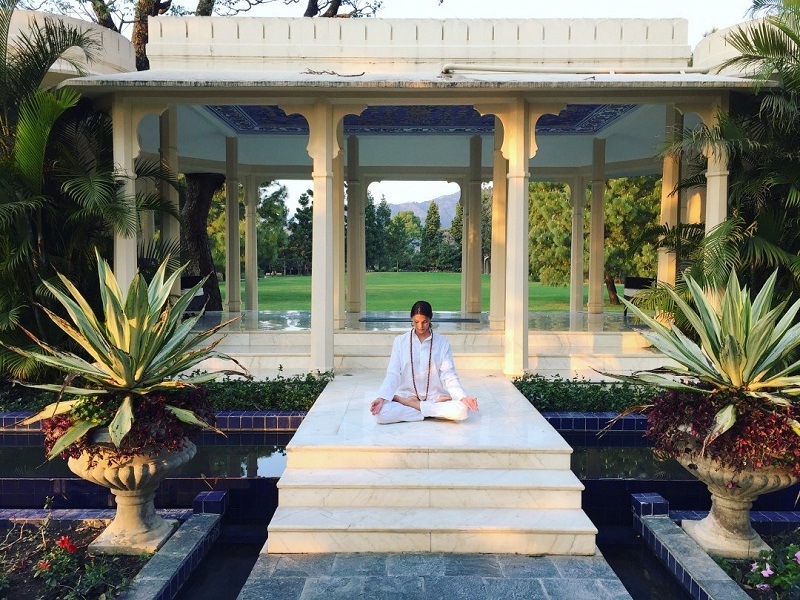 Ananda is one of the most luxurious spa resorts in India located at the Himalayan foothills in the North Indian state of Uttarakhand. Located on a 100 acre Maharaja's Palace Estate in Narendra Nagar, Ananda is surrounded by graceful Sal forests and overlooks the spiritual town of Rishikesh and the Ganges river valley. One of the highest ranked spas in the world, Ananada in the Himalayas is most famous for their ancient Yoga techniques and skills. This luxurious spa provides its visitors with different types of meditation and ancient yogic practices intended with the motive or purifying one's complete body and mind.
Nearest City: Rishikesh (16 kms)
---
Parmarth Niketan, Rishikesh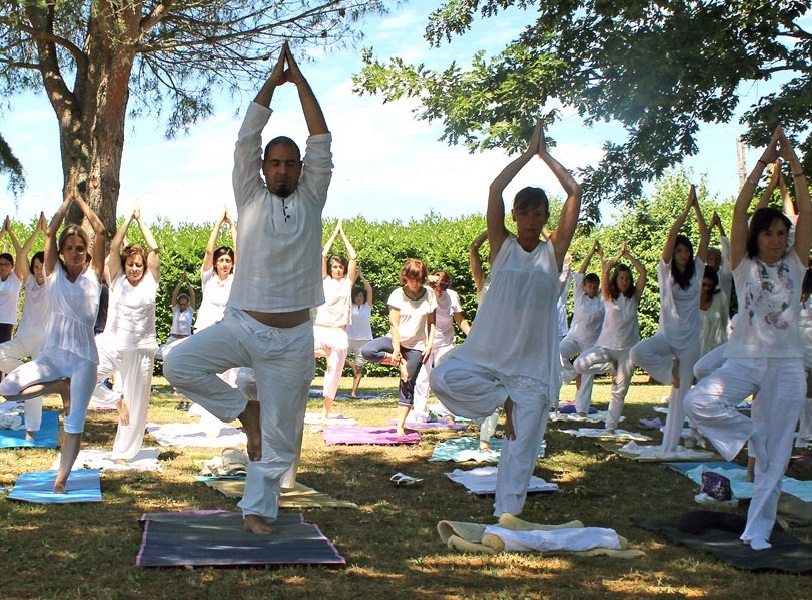 Parmarth Niketan is one of the most famous ashrams situated on the banks of River Ganges in Rishikesh, the Yoga capital of India. It is the venue for International Yoga Festival held every year in Rishikesh in the month of February and also one of the top places to visit in Rishikesh. Sprawling over eight acre campus, Parmarth Niketan offers an extensive Yoga program for beginners as well as regular followers. Yoga at Parmarth Niketan Ashram is holistic, spiritually oriented and focused on the deep and sublime traditional ancient yogic discipline as taught by the rishis and sages. The ashram is visited by large number of visitors as it is one of the must include places in Rishikesh Tour Packages.
---
Isha Yoga Center, Coimbatore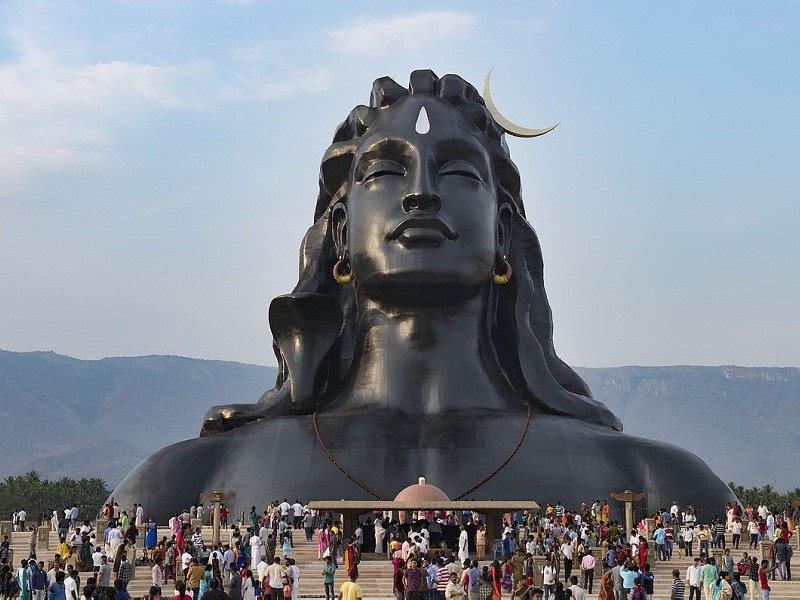 Situated in the foothills of the Velliangiri Mountains in Tamilnadu, Isha Yoga Centre is one of the best yoga retreats in India. It is a non-profit and non-religious organization, established by Sadhguru Jaggi Vasudev in the year 1992. Isha Yoga Centre in Coimbatore is well known worldwide for its pure motive of teaching the world with the benefits of Yoga. Its intensive yoga program helps people in re-connecting with their mind, body and soul. This yoga retreat in India attracts people from all across the globe since two decades. There are many classes that you can enroll in including Hatha Yoga, Aum meditation and Shoonya meditation.
Nearest City: Coimbatore (30 kms)
---
Mysore Krishnamachar Yoga Shala, Mysore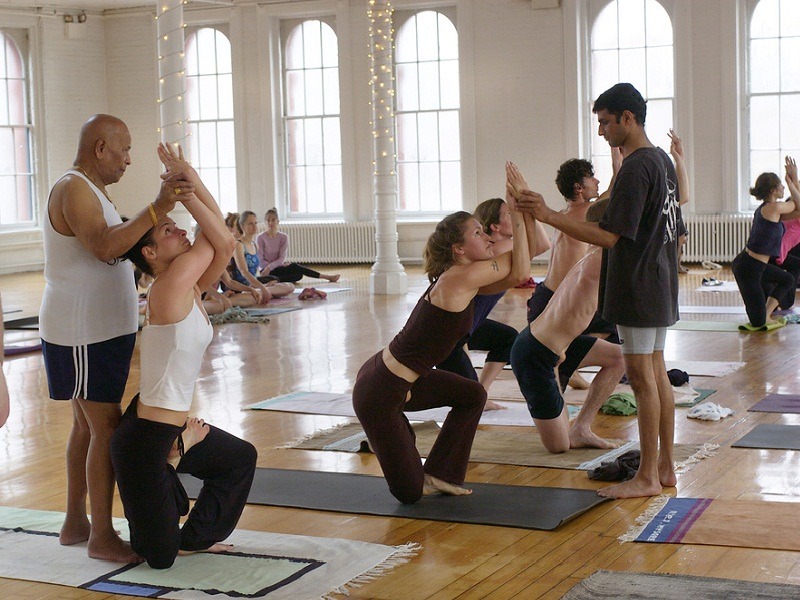 The royal city of Mysore is not only famous for the amazing palaces but also for Ashtanga Yoga. Mysore now attracts a huge number of people looking for yoga studies and yoga retreats. Famous for the Ashtanga tradition worldwide, Mysore is home to the popular Mysore Krishnamachar Yoga Shala. It is dedicated to teaching all aspects of yoga which includes Yoga Poses, Asana, Pranayama, Mudra, Philosophy, Chanting, Ayurveda, and Teacher Training. They also provide certification for all the courses including Teacher Training. It can be visited as part Mysore tour Packages.
Also Read: Best Places to visit in Mysore
---
Bihar School of Yoga, Munger
The Bihar School of Yoga was founded in 1964 by Sri Swami Satyananda Saraswati at Munger to impart yogic training to householders and sannyasins alike. The Bihar School of Yoga is unique in the sense that the focus is not just on the physical aspects of Yoga but also service and meditation. The Yoga techniques developed here are a synthesis of many approaches to personal development, based on traditional vedantic, tantric and yogic teachings in conjunction with contemporary physical and mental health sciences.
---
Ashiyana Yoga Retreat, Goa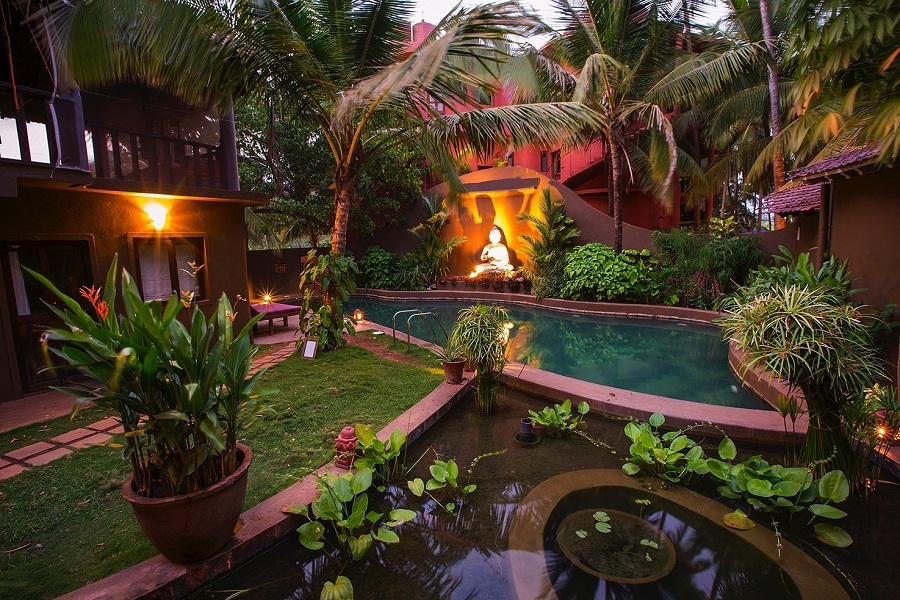 Ashiyana Yoga Retreat in Mandrem Beach is one of the finest spas in the tiny secluded state of Goa. Set amidst abundant, tropical flora and fauna, Ashiyana Yoga Retreat has been designed as a deeply nurturing space where visitors can relax their body, mind, and soul. Featuring Goa's only 'natural swimming pool', a Turkish sauna and five treatment rooms, Ashiyana Yoga Retreat offers various certification programs for yoga instructors in addition to various retreat programs, as well as regular drop-in yoga classes. Besides, One can also visit popular Goa Beaches as part of Goa Tour.
---
SwaSwara Yoga Resort, Gokarna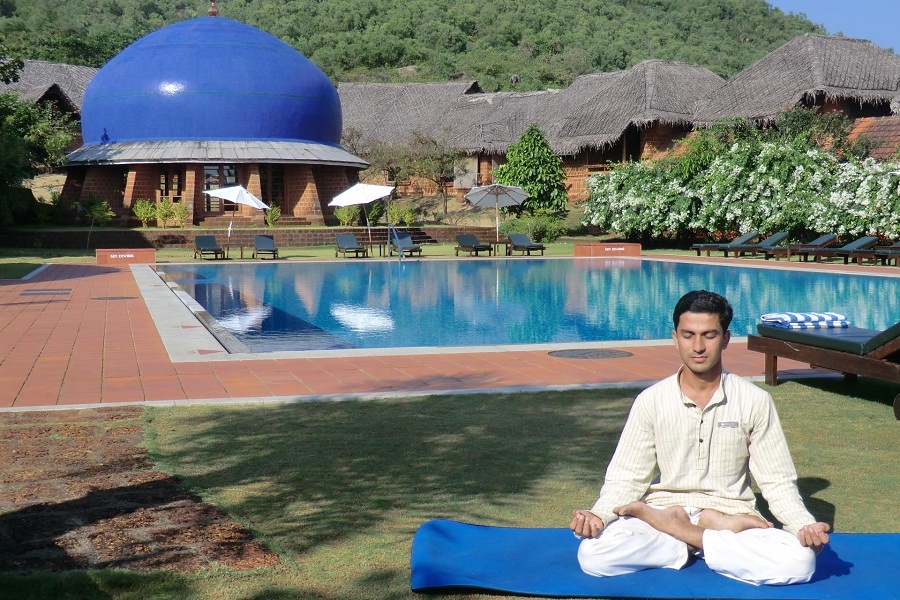 Tucked away in the isolated countryside of India's West coast, SwaSwara is just a short stroll from the sandy shores of Om Beach in Gokarna. Om Beach is one of the must include attraction in all Gokarna Tour Packages. SwaSwara Yoga Resort that has been crafted in complete harmony with nature is a luxury holiday space for those seeking wellness, healing, rejuvenation and a path to self-discovery. Yoga is the key therapy at SwaSwara, and they have a number of resident teachers offering at least five group classes a day for different levels of experience. To complement the ancient Indian practice of Yoga, they offer authentic Ayurveda treatments overseen by qualified Ayurvedic Doctors.
---
Sivananda Yoga Vedanta Dhanwantari Ashram, Trivandrum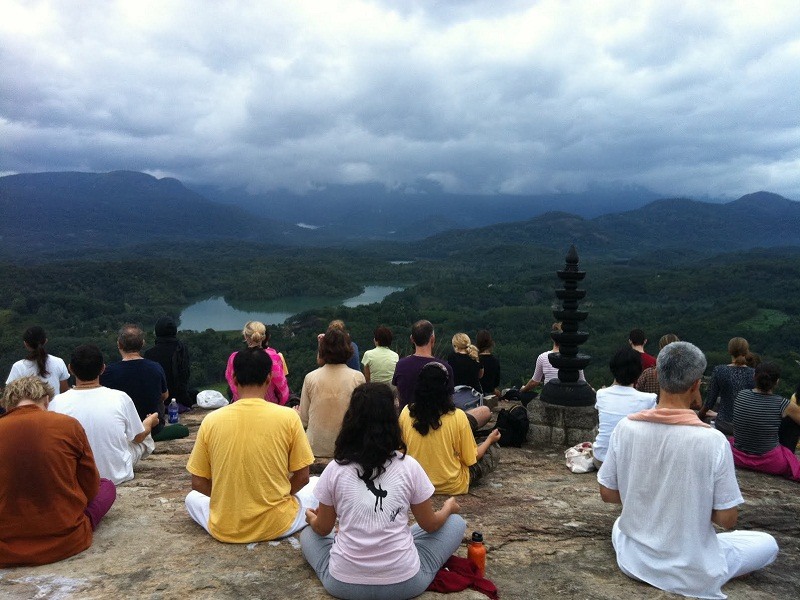 Kerala, the God's own Country' is among the most popular destinations for Yoga, Ayurveda and wellness breaks in the world. The Sivananda Yoga Vedanta Dhanwantari Ashram in Trivandrum is among the most popular Yoga training centers in Kerala. It was founded by Swami Vishnudevananda in 1959 with the aim of promoting the ancient science of Yoga as a way to improve physical, emotional, and spiritual well-being. Sivananda Yoga Vedanta Dhanwantari Ashram offers deep essence of the spirituality of life. The ashram offers drop-in classes, as well as courses in yoga and meditation and teacher training. The training focuses on postures, breathing, relaxation, meditation, and diet. Even the popular beach resorts of Kovalam and Varkala offer many opportunities for wellness retreats.
Nearest City: Trivandrum (29 kms)
Santhi is an avid traveler and primary contributor to the blogs at Trawell.in. She has explored most of the states in India and gained vast knowledge on tourist destinations in India and abroad. She also contributes content to other travel websites.