MYSORE TOURISM | TOURIST PLACES TO VISIT, PALACE & TRAVEL GUIDE TO MYSURU

Heritage |

City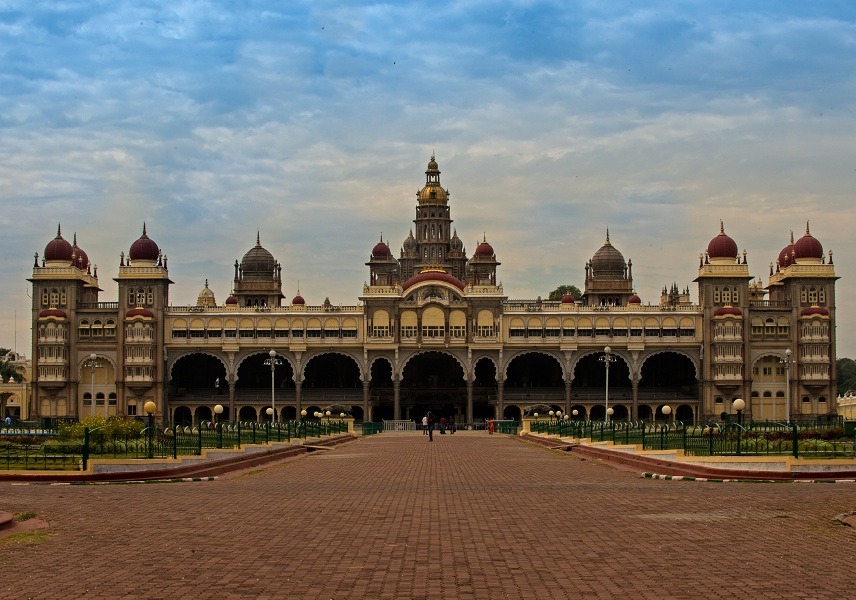 Ideal Trip Duration:
2 Full Days

Nearest City to Mysore:
Mysore

Best Time to Visit Mysore:
October to February

Peak Season:
October & December to January & May to June
At a distance of 139 km from Bangalore, 476 km from Chennai, 247 km from Mangalore, 203 km from Coimbatore & 128 km from Ooty, Mysore is the 2nd biggest City in Karnataka. It is the erstwhile capital of the Mysore Maharajas, who ruled the Mysore State between 1399 & 1947. Mysore still retains its old world charm with its palaces, heritage buildings, traditions and temples. At an altitude of 763 meters surrounded by hill ranges from north to south, it is known as the City of Palaces. Mysore is one of the top destinations to visit as part of 2 day trip near Bangalore and Mysore Palace is among the must include place in your Mysore Tour Packages.

According to this story in the mythological Devi Purana, Mysore was ruled by the demon-king Mahishasura. He was called Mahishasura, because he was a buffalo-headed monster. Hearing to the prayers of Gods and Goddess to save them from the monster, Goddess Parvathi took birth as Chamundeswari and killed the monster. Hence, this place came to be known as Mahishuru, later became Maisuru & Mysore.

The Mysore Kingdom, ruled by the Wodeyar family was initially served as a vassal state of the Vijayanagara Empire. After the decline of Vijayanagara Empire, Mysore became independent and the region was ruled from Srirangapatna. The power of Mysore moved into the hands of Hyder Ali and Tipu Sultan between 1761 and 1799. After the death of Tipu Sultan in fourth Anglo-Mysore war, the power was handed over back to Wodeyar family.

Mysore has several tourist attractions including palaces, museums, temples, gardens, etc. Mysore Palace, Chamundi Hill Temple, Mysore Zoo are the most famous places to visit in Mysore. Srirangapatna and Brindavan Gardens are major attractions close to Mysore. Mysore can also be visited along with Wayanad as part of Wayanad tour packages.

Bangalore Airport is the nearest airport which is about 184 km from Mysore. It has regular flights from Kolkata, Mumbai, Delhi, Hyderabad, Chennai, Ahmedabad, Goa, Kochi, Mangalore, Pune and Thiruvananthapuram.

Mysore Junction Railway station is well connected by train from Bangalore, Bagalkot, Tirupati, Tuticorin, Hubli, Chennai, Dharwar and Arsikere. Mysore has direct bus connectivity with Chennai, Bangalore, Ooty, Coorg, Coimbatore, kochi, Mumbai, Pune, Goa and Hyderabad.

Mysore Dussera is the celebration of victory of good over evil. The month long Dussera celebrations, with its colorful processions, fireworks and the beautifully lighted palace, gives an enchanting look to the city. During the Wodeyar rule Mysore reached the peak of its glory.

Mysore has pleasant weather throughout the year, though October to March is the best season to visit. It usually takes about 2 full days to visit the important places in Mysore.
Internet Availability:
Very Good
Languages Spoken:
Kannada, Tamil & English
Major Festivals:
Dusshera (Sep/Oct)