TRIVANDRUM (THIRUVANANTHAPURAM) TOURISM | PLACES TO VISIT & TRAVEL GUIDE TO TRIVANDRUM

City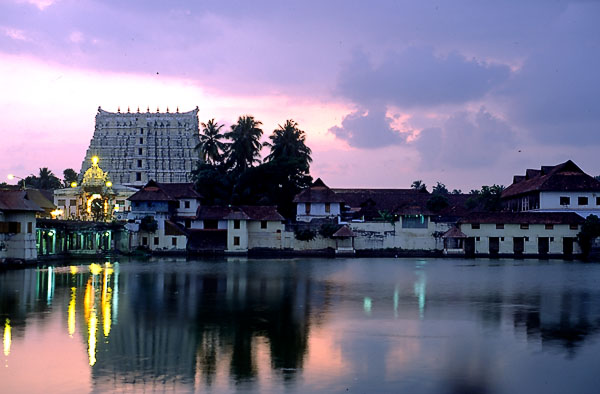 Ideal Trip Duration:
1-2 Days

Nearest City to Trivandrum:
Trivandrum

Best Time to Visit Trivandrum:
October to March

Peak Season:
August to September & December to January
At a distance of 85 km from Kanyakumari, 204 km from Kochi, 266 km from Madurai, 385 km from Coimbatore, 400 km from Trichy, 770 km from Chennai, 622 km from Mangalore, and 746 km from Bangalore, Thiruvananthapuram, also known as Trivandrum, is the capital of the state of Kerala and the headquarters of Thiruvananthapuram district. It is one of the must-include places in Kerala tour packages.

Situated between the Western Ghats and the Arabian Sea, Thiruvananthapuram means the City of Lord Anantha in Sanskrit and Malayalam. The name derives from the deity of Anantha Padmanabha Swamy Temple, one of the must-visit places as part of Trivandrum tour packages. Trivandrum is located on the west coast of India near the extreme south of the mainland.

The city once formed a part of the kingdom of Travancore, which had its capital at Padmanabhapuram. Even now most of the buildings in the city possess the royal heritage of the Travancore Kings. As per historical records, Trivandrum was a famous port city during 1050 BC and it maintained trade relations with the Middle East and Mediterranean countries.

Trivandrum is famous for its enchanting tourist spots including internationally renowned beaches like Kovalam, historic monuments with Gothic architecture, lakes/backwaters, unexplored mountain ranges, etc. Anantha Padmanabha Swamy Temple, Napier Museum, Kanakakkunnu Palace, Science and Technology Museum, Kowdiar Palace, St. Joseph's Cathedral, Thiruvananthapuram Zoo, Happyland Amusement Park, etc. are some of the prominent places to visit in Trivandrum.

Trivandrum is a popular medical tourism destination and receives chartered flights for medical tourism, as there are more than a hundred recognized Ayurveda centers in and around the city. Medical tourism is further promoted by modern medical hospitals in the City. Recuperation facilities are available at five-star beach resorts and hill stations nearby. It is also considered one of the cleanest cities in India.

The major festivals in the city are Onam, Attukal Pongal & Aaraat of Padmanabha Swami Temple. Attukal Pongal is a 10-day annual festival which, is held at the Attukal Temple in Thiruvananthapuram every year.

Trivandrum is easily accessible by air, rail, and road. Trivandrum has great connectivity from major cities in India and countries like Dubai, Thailand, Malaysia, Singapore, the USA & Europe. There are direct trains from Trivandrum Central to all the major cities in Kerala like Chennai, Mangalore, New Delhi, Mumbai, Bangalore, Hyderabad, Madurai, etc. Trivandrum is well connected by bus from Chennai, Bangalore, Hyderabad, Pondicherry, Kochi, Mangalore and Mumbai. The city has two major bus stations. Long-distance buses operate from the Central Bus Station at Thampanoor, Short distance buses operate from the City Bus Station.

The best time to visit Trivandrum is from November-March while the peak season is August to September & January to March. It usually takes two full days to explore the important places in Trivandrum.
Internet Availability:
Good
Languages Spoken:
Malayalam, Tamil, Hindi & English
Major Festivals:
Onam festival (Aug/Sep),
Nishagandhi Dance Festival (Jan) ,
Attukal Pongala Festival (Feb/Mar),
The Great Elephant Race (Jan),
Padmanabha Temple Alpasi Ulsavam - Bi-annual (Oct/Nov),