Coorg or Kodagu is a stunning hill station in Karnataka, India. Picturesque locales, alluring mountains and verdant coffee plantations make Coorg one of the top hill stations in Karnataka. Madikeri being the headquarters of Coorg district and is among the must include places in your Coorg Tour Packages. Often referred as the Scotland of India, Coorg is among the places to visit near Bangalore city for a quick 2-day or 3-day trip. This mesmerizing hill station offers several activities for a memorable vocation to its visitors. Dubare Elephant Camp, Raja Seat, Abbey Falls, Talakaveri, and Bhagamandala are the popular places to visit in Coorg.
Watch Video - Places to visit in Coorg- Video
Trawell.in presents top 5 unique things that you must experience in Coorg here. Explore our Coorg Travel Guide for more details on planning your best trip to Coorg.
Coffee Plantation Trails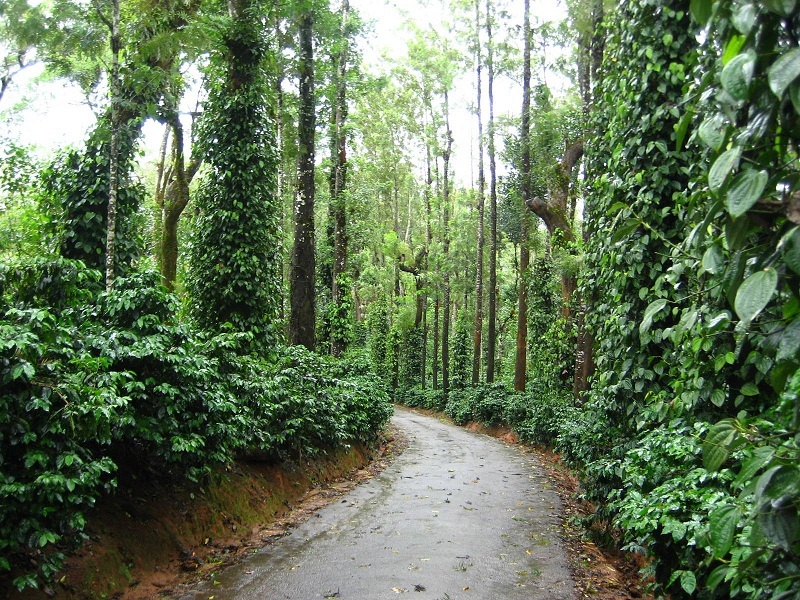 Owing to the expanse of coffee plantations that dot the area, visitig a Coffee Plantation is one of the top things to do in Coorg. The Plantation walks are considered to be one of the most popular things to do in Coorg. The tour provides you an opportunity to witness complete journey of coffee- right from the seed till the packed powder. Many coffee estate owners offer guided and informative tours around their property and a chance to explore the verdant coffee fields. Visitors can also visit manufacturers like Tata, Orange County and Bombay Burmah for plantation trails and special explorations.
Also Read: 5 Coffee Plantation Regions in India
---
Visit Dubare Elephant Camp & Experience River Rafting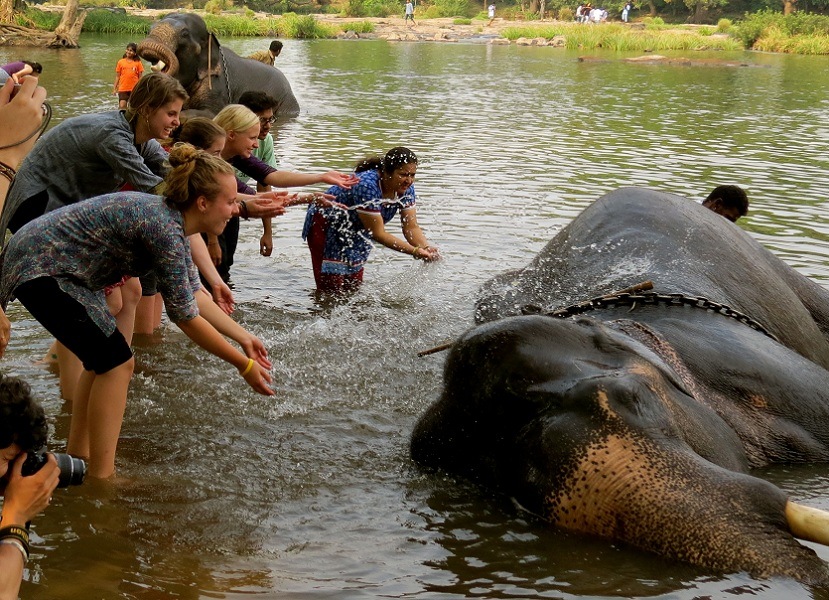 Dubare Elephant Camp is an elephant training center situated on the banks of the river Cauvery in Coorg and is one of the top places to visit in Coorg. Owing to an important base for the Karnataka Forest Department's elephants, visitors can indulge in various activities involving elephants. Tourists can watch Elephants scrub-bath, and also watch how oil is applied on their forehead, tusks etc. One can also participate in feeding the elephants with ragi, jaggery, sugarcane, banana and coconuts. The elephants used for Mysore Dussehra are trained at this camp. This is one of the popular attractions in Coorg to visit as part of a 2 day trips from Bangalore.
River Rafting at Dubare is one of the popular things to do during Coorg Tour Packages. Rafting is an adventure sport which many of the tourists prefer to enjoy the ride on the river as well as catch a glimpse of wildlife on the banks of the Cauvery. The wide river has less torrents, the rafting is quite convenient.
Book Here: Best Resorts in Coorg
---
Most Popular Coorg Tours
---
Witness the Magnificent Waterfalls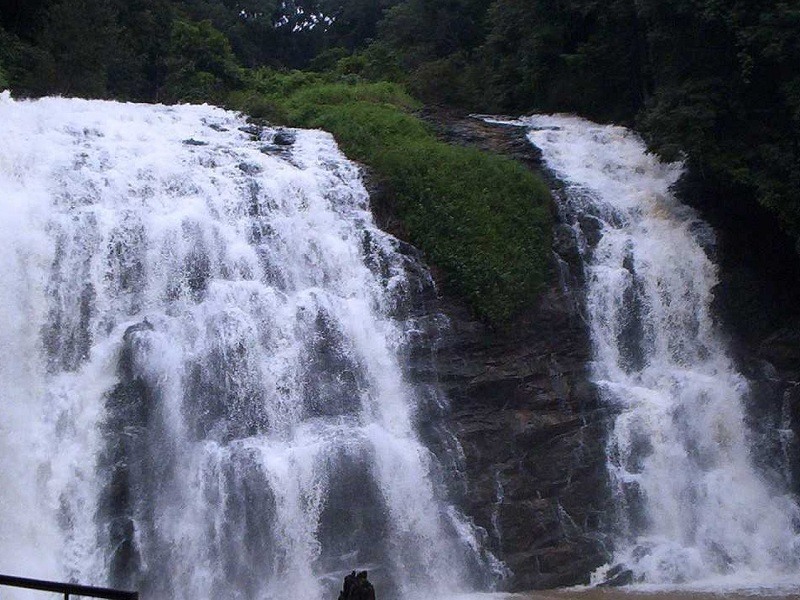 Being an amazing hill station, Coorg is home to some stunning waterfalls. Abbey Falls, Irupu Falls and Mallali Falls are the most popular waterfalls in Coorg and also popular places of sightseeing in Coorg. Ranging from 100-200 feet, the cascading waters gushing down from the forested hills form magical sights during monsoons. Most of these waterfalls situated amidst thick plantations & forests and can only be reached by trekking. Sitting or picnicking beside these waterfalls is considered as one of the most relaxing activities to do in Coorg.
---
Trekking in Coorg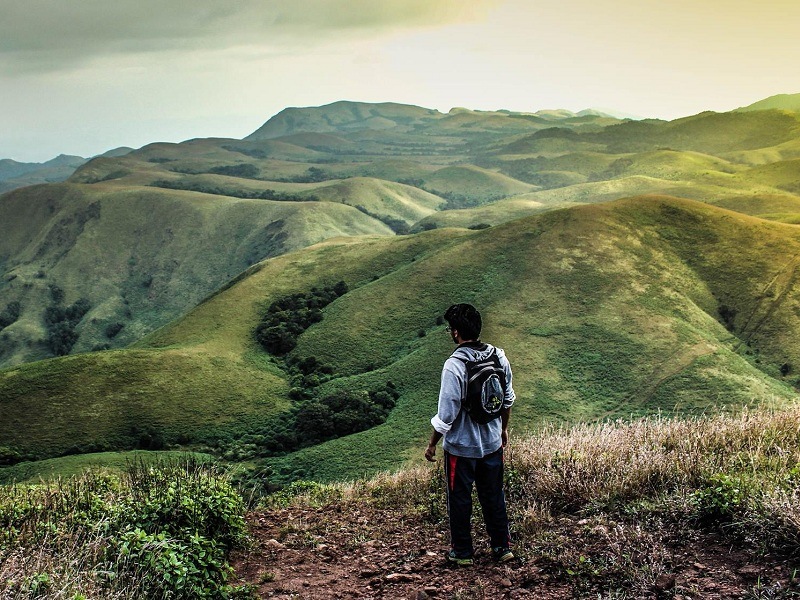 Coorg is an ideal destination for trekking and also one of the best ways to experience Coorg Tourism. Trekking in Coorg is a great pleasure as the region offers all kinds of terrain for people to explore from easy to moderate, difficult to extremely challenging. With enchanting rolling hills, fascinating curves, terrains and lush green ambience, Coorg offers some of the best trekking destinations in South India. Tadiyandamol, Brahmagiri, Pushpagiri and Kotebetta are the most popular trails for trekking in Coorg.
Also Read: 11 Best One-Day Trekking Destinations near Bangalore
---
Experience Wildlife in Coorg
Coorg is also known for its wilderness, landscapes, picturesque forests and amazing wildlife. There are 3 wildlife sanctuaries and 1 national park to protect variety of flora and fauna in Coorg. Brahmagiri Wildlife Sanctuary, Pushpagiri Wildlife Sanctuary, Talacauvery Wildlife Sanctuary and Nagarhole National Park are some of the must visit wildlife sanctuaries in Coorg, one of the scenic places to visit near Mysore. These are the ideal places to witness the magnificent beauty of the forests and their endless range of wildlife.
Also Read: Best Wildlife Sanctuaries in India
---
Santhi is an avid traveler and primary contributor to the blogs at Trawell.in. She has explored most of the states in India and gained vast knowledge on tourist destinations in India and abroad. She also contributes content to other travel websites.