MOUNT ABU TOURISM | TOURIST PLACES TO VISIT & TRAVEL GUIDE TO MOUNT ABU
Hill Station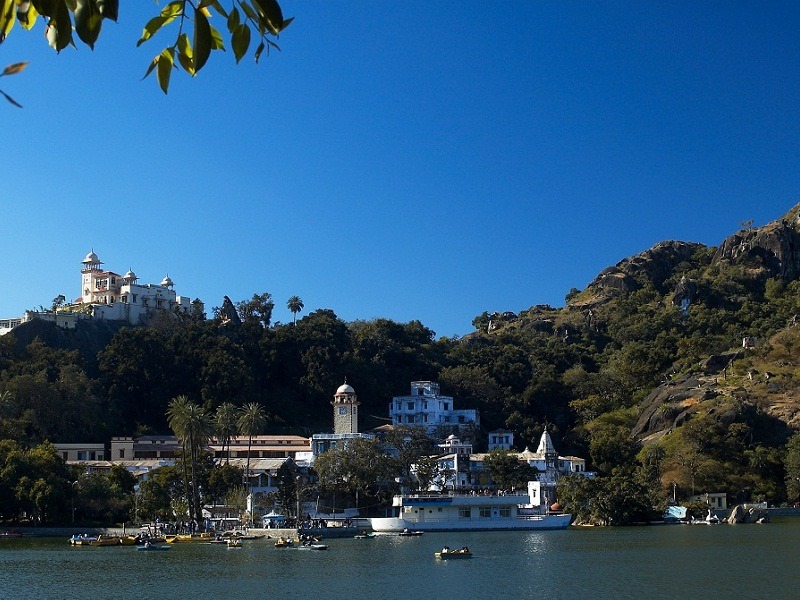 Ideal Trip Duration:
2 Full Days

Nearest City to Mount Abu:
Udaipur (166 Kms)

Best Time to Visit Mount Abu:
February to June & September to December

Peak Season:
March to May
At a distance of 166 km from Udaipur, 233 km from Ahmedabad, 273 km from Jodhpur, 440 km from Jaisalmer, 496 km from Jaipur, 546 km from Indore, 753 km from Delhi and 770 km from Mumbai, Mount Abu is a popular hill station in the Aravalli Range in Sirohi district of Rajasthan near the border with Gujarat. Mount Abu is one of the best hill stations in India and also one of the top places to visit in Rajasthan.

Mount Abu is the only hill station in the deserts of Rajasthan and is located at an altitude of 1220 m. It lies at the top of a granite peak on the magnificent Aravalli Ranges and is covered with lush green forests. Guru Shikhar is the highest peak of the range, at 1,722 m above sea level. This enchanting hill station is 22 km long and 9 km wide. It is referred to as an oasis in the desert due to several lakes and waterfalls situated in the hills.

The ancient name of Mount Abu is Arbudaanchal. According to the legend, the Son of Himalayas, Arbuda - a serpent, came down to this spot to rescue Nandi, the vehicle of Lord Shiva, hence the name. In mythology, it is said that Saint Vasistha performed his final recites and retired to the hills of Mount Abu due to his differences with sage Vishvamitra.

According to history, the original residents of Mount Abu were Gurjars. The association of the Gurjars with the mountain is noticed in many inscriptions and epigraphs. As early as 6th century AD, Gurjars located themselves in Arbuda Mountain and many parts of Rajasthan and Gujarat. Mount Abu was once ruled by the Chauhan family and was treated as a summer retreat by the royalty. British made Mount Abu their retreat from the heat and dust of Rajasthan.

It has been a popular retreat from the heat of Rajasthan and neighboring Gujarat for centuries. Mount Abu has many tourist attractions in the form of temples, lakes and forts. Dilwara Jain Temples, Guru Shikhar Peak, Adhar Devi Temple, Sri Raghunathji Temple, Achalgarh Fort, Nakki Lake, Gaumukh Temple, and Mount Abu Wildlife Sanctuary are the top most tourist attraction of Mount Abu. Besides the temples and the natural scenery, Mount Abu offers adventure activities in abundance. Mount Abu also has the World Spiritual University and head quarters of Bramha Kumaris, a well-known sect.

Udaipur Airport is the nearest airport which is about 175 km from Mount Abu. Abu Road is the nearest railway station just 27 km from the main city, Which is very well connected by rail with Udaipur, Jaipur, Bikaner, Bhuj, Ahmedabad, New Delhi, Mumbai, Ajmer, Varanasi, Hisar, Jodhpur, Chennai, Hyderabad, Dehradun, Rajkot, Coimbatore, Jaisalmer, Jammu Tawi, Trivandrum, Porbandar, Bangalore, Agra, and Mysore. Mount Abu is well connected by road with Jodhpur, Udaipur, Ahmedabad, Jaipur, and Ajmer.

The best time to visit Mount Abu is either during the months of February-June or in the months of September-December, as these are the periods when the weather is pleasant enough to enjoy sightseeing. Tourists also plan vacations around the famous Winter Festival held in Mount Abu each year in December.
Internet Availability:
Average
Languages Spoken:
Rajasthani, Hindi, and English
Major Festivals:
Mount Abu Winter Festival