MANDI TOURISM | TOURIST PLACES TO VISIT & TRAVEL GUIDE TO MANDI
Hill Station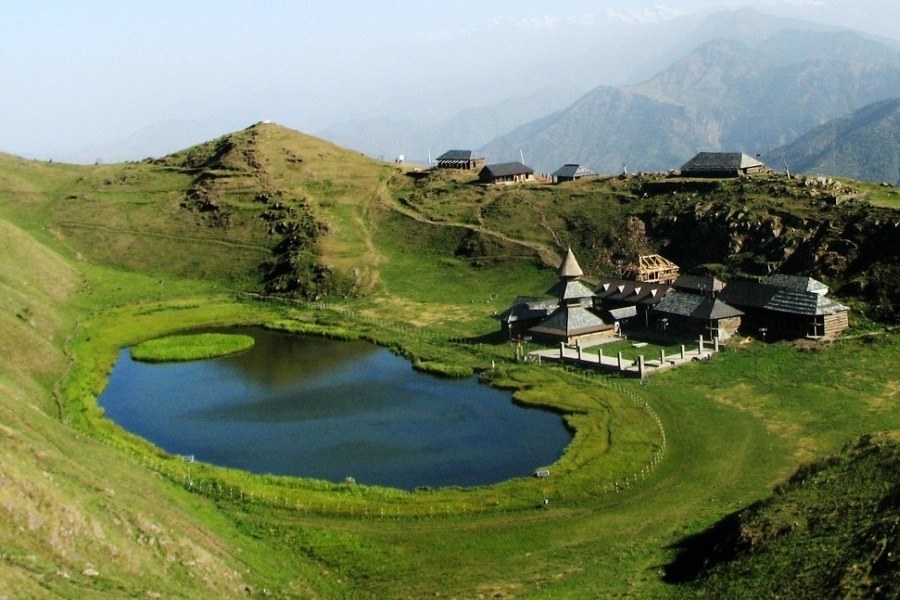 Ideal Trip Duration:
1-2 Days

Nearest City to Mandi:
Chandigarh (186 Kms)

Best Time to Visit Mandi:
November to May

Peak Season:
December to January & March to May
At a distance of 23 km from Sundar Nagar, 24 km from Rewalsar, 70 km from Kullu, 107 km from Manali, 126 km from Dharamshala, 138 km from Shimla, 156 km from Bilaspur, 186 km from Chandigarh, 207 km from Pathankot, 235 km from Dalhousie, and 431 km from New Delhi, Mandi (formerly known as Mandav Nagar), also known as Sahor, is a major town and district headquarters of Mandi district in Himachal Pradesh. Lying on the banks of River Beas, it is one of the best offbeat tourist places to in Himachal, and among the prominent places to visit near Chandigarh.

Situated at the junction of Kullu and Dharamshala, the town of Mandi is a gorgeous mountainous region filled with surreal landscapes and innumerable ancient shrines. It is often referred to as 'Varanasi of Hills', or 'Choti Kashi', or 'Kashi of Himachal' as the town has as many as 81 temples spread across its area. Offering the stunning views of the snow-capped mountains, the lush forests, and the swiftly flowing Beas, Mandi is a delightful place for those who want a rejuvenating, quiet holiday as part of Himachal tour packages. This quaint hill town is serving as a gateway to some famous valleys such as Kullu, Manali, Spiti, and Lahaul.

Founded by Bahu Sen in 1200 AD, Mandi state has had a very fascinating history since its inception. Ajbar Sen assassinated Mandi in 1526 CE and transferred his capital from Old Mandi to present Mandi. Maharaja Ranjit Singh occupied Mandi in 1839 but Ranjit Singh died in the same year and it was the beginning of the disintegration of Sikh powers. The present Mandi district was formed with the merger of two princely states - Mandi State and Suket (Sundernagar) in the year 1948 when the State of Himachal Pradesh was established.

Packed with a thick green cover of pine and deodar trees, the town of Mandi has spellbinding scenery, spiritual vibes, and a fresh breath of air that makes this little town one of the most sought-after destinations for honeymoon couples and pilgrims. There are over 80 stone temples besides the river ghats and among the town's streets that are decorated with religious motifs and well-chiseled idols of gods and goddesses. Prashar Lake, Barot Valley, Rewalsar Lake, Shikari Devi Temple, Bhimakali Temple, Bhootnath Temple, Triloknath Temple are some of the top places to visit in Mandi.

Often considered as the cultural capital of Himachal Pradesh, this quaint hill town is known for the International Mandi Shivaratri Fair, held every year in February-March. Also known as the Mandi Festival or Mandi Fair, this 7-day long fair is particularly famous as this special fair transforms Mandi town into a venue of grand celebration when all the gods and goddesses of more than 200 villages in the Mandi district assemble here, starting with the day of Shivaratri. This is the must-see festival as part of Mandi tour packages. The festival is centered on the protector deity of Mandi 'Mado Rai' (Lord Vishnu) and Lord Shiva of the Bhootnath temple in Mandi. Exhibitions, local handicrafts stalls, sporting events, and cultural programs are held to complete the festive moments of the fair.

Kullu Airport in Bhuntar is the nearest airport which is about 58 km from Mandi. It has well-connected flights from Delhi while Chandigarh Airport is the nearest major airport. About 58 km, Joginder Nagar Railway Station is the nearest railhead to Mandi and has trains from Pathankot only. Hence, travelers can take a train to Chandigarh Railway station that is 187 km from Mandi, and then take a cab or take a connecting train to the Joginder Nagar Railway Station. Mandi is well connected by road from the neighboring cities and towns like Delhi, Chandigarh, Pathankot, Sunder Nagar, Kullu, Manali, and Dharamsala through regular state bus service.

The town of Mandi experiences extremely cold winters and pleasant summers. Hence, March-May is the best time to visit Mandi as the weather permits you to indulge in various adventure activities. If you want to witness snowfall, visiting Mandi during the winter season that stretches from November to February, when the hill station is blessed with an immense amount of snow that makes the place so pristine and tranquil.
Internet Availability:
Average
Languages Spoken:
Mandiali, Hindi & English
Major Festivals:
Mandi Shivratri Fair