LANSDOWNE TOURISM | TOURIST PLACES TO VISIT & TRAVEL GUIDE TO LANSDOWNE
Hill Station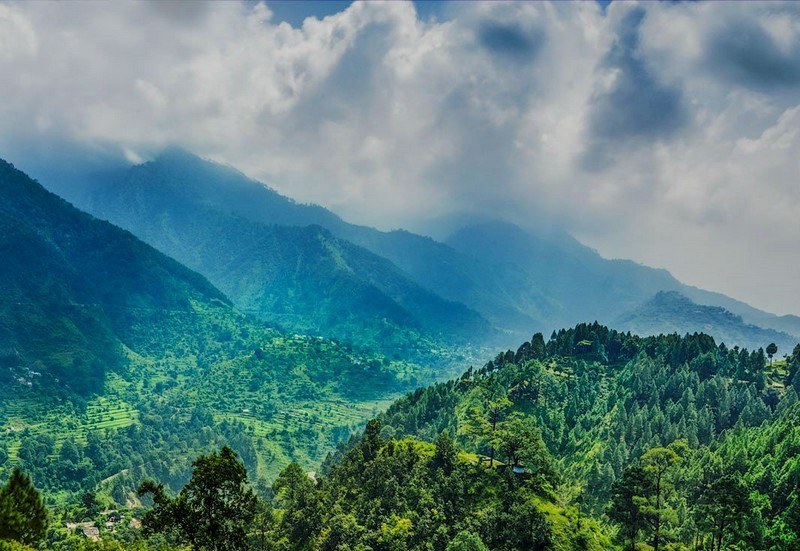 Ideal Trip Duration:
2 Full Days

Nearest City to Lansdowne:
Dehradun (158 Kms), Delhi City (247 Kms)

Best Time to Visit Lansdowne:
March to October

Peak Season:
December to January & May to June
At a distance of 40 km from Kotdwar, 131 km from Rishikesh, 106 km from Haridwar, 158 km from Dehradun and 247 km from Delhi, Lansdowne is a small hill town in Pauri Garhwal district of Uttarakhand. It lies at an elevation of 1706 m above sea level and is surrounded by thick oak and pine forests. It is one of the best hill stations in Uttarakhand state and also among wonderful hill stations for a 2 day trip from Delhi. This is also one of the popular places to experince Uttarakhand tourism and also among the top places to visit near Delhi.

Lansdowne was a popular hill resort for the British and they built a cantonment here. Lansdowne is named after its founder Lord Lansdowne, the Viceroy of India between 1888 and 1894. Currently, the command office of the legendary Garhwal Rifles of the Indian Army is situated in Lansdowne.

Lansdowne is known for its natural beauty and its tranquil environment. The Garhwal Rifles Regimental War Memorial, Regimental Museum, St. Mary's Church, St. John's Church, Durga Devi Temple, Kaleshwar Mahadev Temple, Bhim Pakora, Bhulla Tal, Tip-in-Top or Hawagarh, Tarkeshwar Mahadev Temple and Bhairav Garhi Temple are the important tourist places in Lansdowne. It is famous for its eco-friendly tourism involving mountaineering, trekking, and jungle safaris.

The nearest airport is Jolly Grant Airport (117 km), in Dehradun. The nearest railhead is at Kotdwar, at a distance of 40 km. Kotdwar is well connected by train with Delhi, Najibabad, Howrah, Haridwar and Dehradun. Lansdowne is also well connected to nearby regions like Kotdwar, Haridwar, Dehradun, Mussoorie and Delhi by bus.

There are plenty of accommodation options in Lansdowne but very few hotels offer best facilities in terms of food and facilities. The best time to visit Lansdowne is from March to October when the weather is cool and pleasant for visitors to trek around and explore the place. Snowfall is common during the winter season and the quaint town is covered with a blanket of white snow. For those who want to experience the snowfall, Lansdowne is an ideal place to visit during winter. The annual festival Shardotsav, celebrated during the season of autumn attracts large number of tourists.

Internet Availability:
Average
Languages Spoken:
Hindi and English
Major Festivals:
Shardotsav (around March)