KASAULI TOURISM | TOURIST PLACES TO VISIT & TRAVEL GUIDE TO KULLU
Hill Station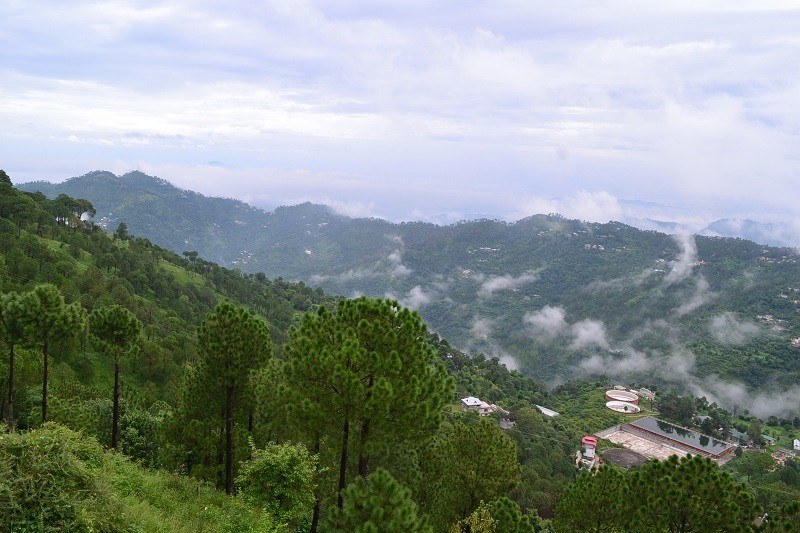 Ideal Trip Duration:
2 Full Days

Nearest City to Kasauli:
Chandigarh (55 Kms)

Best Time to Visit Kasauli:
April to June & September to November

Peak Season:
December to January & May to June
At a distance of 25 km from Solan, 55 km from Chandigarh, 68 km from Shimla, 181 km from Dehradun, and 306 km from Delhi, Kasauli is a picturesque hill station in the Solan district of Himachal Pradesh. It is one of the top places to visit in Himachal, and among the best hill stations near Delhi.

Situated in the foothills of the Dhauladhar Ranges of the lower Himalayas, Kasauli is a cantonment town of the Indian Army, having an elevation of 1,900 m above sea level. The history of Kasauli goes back to the 17th century when Rajput families came to take refuge in Kasauli and later settled here. Later, it was established by the British in 1842 as a Cantonment town. Kasauli became a major garrison town of the British Army and many locals joined the British Army. During the First Battle of Indian Independence, also known as the Sepoy Mutiny, which took place in 1857, Kasauli witnessed an upsurge among its soldiers.

The name Kasauli came from Kausalya, a mountain stream that flows between Kasauli and Jabli. The serene place of Kasauli has been mentioned in the epic Ramayana. One of the scenic places to visit near Chandigarh, the town is famous for its lush green and picturesque surroundings of the mountains and its quiet and tourist-friendly locals. Kasauli also has a Pasteur Institute founded in 1900 to produce rabies vaccine and at the same time, it also treats Hydrophobia disease. The town is also home to Kasauli Brewery, which is the highest brewery and distillery in the world. Christ Church and Baptist Church are amazing examples of the classical Gothic style of architecture. The churches have beautiful stained glass windows, a common feature of churches built in the British colonial era. Kasauli can be visited along with Shimla tour packages.

Kasauli is set in the backdrop of the Dhauladhar Ranges with natural trails for long walks. Monkey Point, Lower and Upper Mall, Sanawar, Baba Balak Nath Tempe, Sabathu Fort are some of the major Kasauli tourist places. The hill station offers activities like trekking, paragliding, and camping for adventurous travellers. One can also see several species of Himalayan flora and fauna including endangered ones as part of Kasauli tour packages.

Chandigarh Airport is the nearest airport, which is about 64 km from Kasauli. It has direct flights from Delhi, Mumbai, Bangalore, and Srinagar. The nearest railway station is at Kalka, approximately 34 km from Kasauli. It is connected by train with Shimla, Vaishno Devi Katra, Delhi, Mumbai, Ambala, Solan, Barmer, Bhiwani, Shirdi, Chandigarh, and Howrah. Kasauli is well connected by road with Shimla, Solan, Delhi, Kalka, and Chandigarh.

The best time to visit Kasauli is from April to June and September to November. Kasauli is not commercial like Shimla but this hill station has several resorts and hotels that provide a comfortable stay for its visitors.
Internet Availability:
Average
Languages Spoken:
Hindi and English
Major Festivals:
Details Not Available