DALHOUSIE TOURISM | TOURIST PLACES TO VISIT & TRAVEL GUIDE TO DALHOUSIE
Hill Station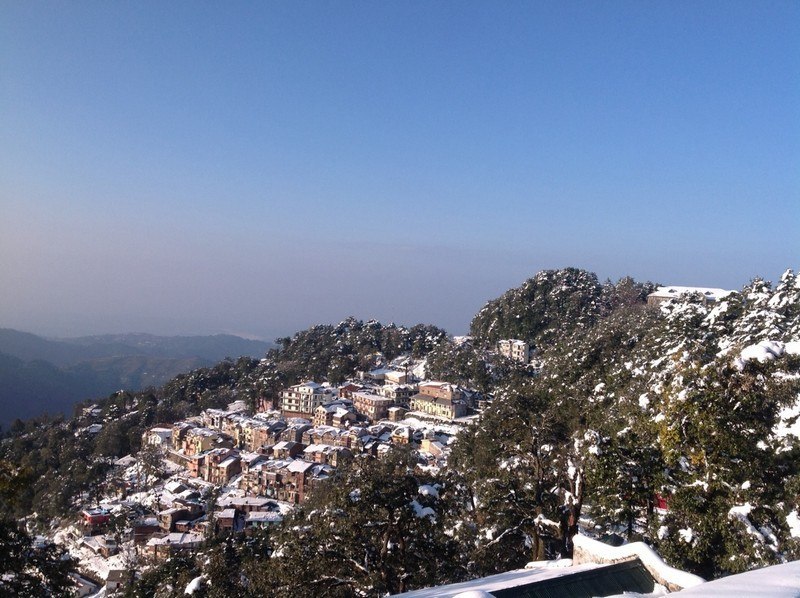 Ideal Trip Duration:
2 Full Days

Nearest City to Dalhousie:
Chandigarh (319 Kms)

Best Time to Visit Dalhousie:
March to June & October to December

Peak Season:
December to January & May to June
At a distance of 51 km from Chamba, 86 km from Pathankot, 167 km from Jammu, 319 km from Chandigarh, 323 km from Shimla, and 564 km from Delhi, Dalhousie is a scenic hill station situated in the Chamba district of Himachal Pradesh. Located at an altitude of 1,970 m, it is one of the famous hill stations in India, and among the must include places in Himachal tour packages.

Surrounded by snow-capped mountains, Dalhousie is located on the western edge of the Dhauladhar mountain range of the Himalayas. It was named after Lord Dalhousie, the then Viceroy of India, who established this town as a summer retreat in 1854. The beautiful and picturesque Dalhousie is spread around five hills, known as Katalagh, Potreyn, Bakrota, Terah, and Bhangora. Scottish and Victorian architecture is prevalent in the bungalows and churches in the town. It is one of the best summer getaways from Delhi.

Ganji Pahadi, Dainkund Peak, Khajjiar, Noorwood Paramdham, Rang Mahal, Bara Pathar Temple, Hariraya Temple, St. Patrick Church, Bakrota Hills, Satdhara Falls, Village Lohali, Kalatop, and Kalatop Forest, Panchpula, Subhash Baoli, and Salooni are the top places to visit in Dalhousie. Dalhousie also offers a lot of activities for nature lovers and adventurers as part of Dalhousie tour packages. Garam Sadak, Jhandri ghat, Moti Tibba, and Sach Pass are the ideal places for trekking enthusiasts in Dalhousie. Minjar fair and summer festival are the two important festivals celebrated in Dalhousie.

There are numerous hotels available to suit every budget. Guesthouses, resorts, and homestays are also available. Most of the good hotels in Dalhousie are along Mall Road and near the bus stand.

Gaggal Airport is the nearest airport to Dalhousie which is located near Dharamshala and is approximately 105 km. It has direct flights from Delhi. The nearest railway station is Pathankot Railway Station which is 86 km from Dalhousie. It has trains from Ahmedabad, Vaishno Devi Katra, Jammu Tawi, Delhi, Mumbai, Amritsar, Tata Nagar, Rourkela, Haridwar, Jalandhar and Chandigarh. Dalhousie is well connected by road with Delhi and Chamba.

The best time to visit Dalhousie is from March to June and October to December.
Internet Availability:
Average
Languages Spoken:
Hindi and English
Major Festivals:
Minjar fair (Jul),
Summer Festival (May/June)