PANCHGANI TOURISM | TOURIST PLACES TO VISIT & TRAVEL GUIDE TO PANCHGANI
Hill Station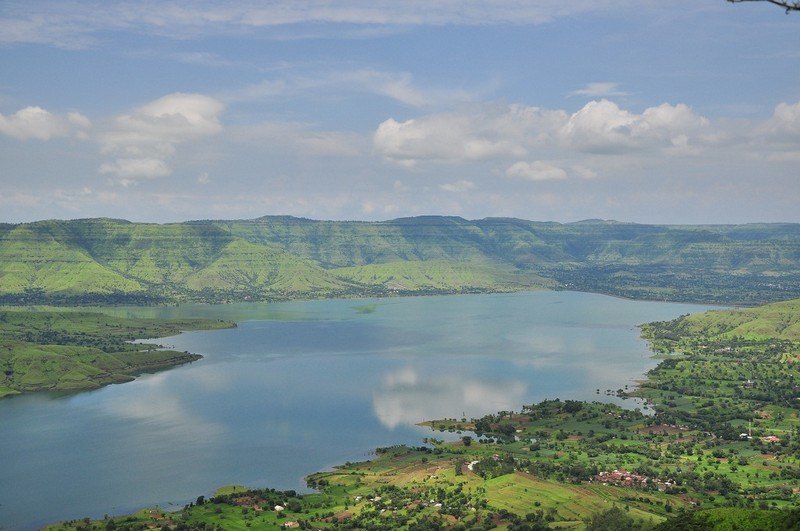 Ideal Trip Duration:
1-2 Days

Nearest City to Panchgani:
Pune (104 Kms), Mumbai (254 Kms)

Best Time to Visit Panchgani:
September to February

Peak Season:
October to December & May to June
At a distance of 18 km from Mahabaleshwar, 48 km from Satara, 104 km from Pune, and 254 km from Mumbai, Panchgani, also called Paachgani, is a famous hill station and a municipal council in the Satara district of Maharashtra. It is one of the hill stations near Pune, & among the must include places in Maharashtra tour packages.

Situated at an altitude of 1334 m, Panchgani is one of the best places to visit near Mumbai. Panchgani is bordered by Wai, Bavdhan, and Nagewadi dam in the east, Gureghar in the west, Khingar and Rajpuri in the south, and Dhom dam in the north. Panchgani is nestled in the middle of five hills in the Sahyadri mountain ranges, also there are five villages around the Panchgani which are Dandeghar, Khingar, Godwali, Amral & Taighat. Panchgani is can be visited along with Mahabaleshwar tour packages.

The town was discovered by the British as a summer resort in the 1860s. Mahabaleshwar was the summer resort of choice for the British, but it was uninhabitable during the monsoons. Panchgani was developed as a retirement place for the British as it remained pleasant throughout the year. John Chesson, a British superintendent, was responsible for the transformation of Panchgani into a summer resort. It is also said that, during Vanavasa, the Pandavas spent some time in Panchgani and the cave where they stayed in the famous Devil's Kitchen, among the must include places in Panchgani tour packages.

Panchgani has several beautiful tourist attractions. Table Land, Parsi Point, Kamalgadh Fort, Devil's Kitchen, Rajpuri Caves, Sydney Point, Mapro Gardens, Dhom dam, etc. are some of the major tourist places to visit in Panchgani. Panchgani is dotted with British-style old bungalows and Parsi houses. It is also known for many residential educational institutions and a favored destination for health resorts.

Pune International Airport is the nearest airport, which is about 111 km from Panchgani and has daily flights from Mumbai, Bangalore, Hyderabad, Chennai, Kochi, Delhi, Kolkata, and Goa. Satara is the nearest railhead, which is about 52 km from Panchgani. It has trains from Goa, Delhi, Mumbai, Pune, Hubli, Kochi, Kolhapur, Tirunelveli, Mysore, Pondicherry, Bangalore, Ahmedabad, Gorakhpur, Ajmer, and Jodhpur. Panchgani is well connected by bus with Mahabaleshwar, Mumbai, Pune, Satara, Bangalore, Goa, Ahmedabad, and Shirdi.

The best time to visit Panchgani is from September to February but the peak tourist season in Panchgani is the monsoon & winter season from September to December.
Internet Availability:
Average
Languages Spoken:
Hindi, Marathi and English
Major Festivals:
Details Not Available