SHIMLA TOURISM | TOURIST PLACES TO VISIT & TRAVEL GUIDE TO SHIMLA
Hill Station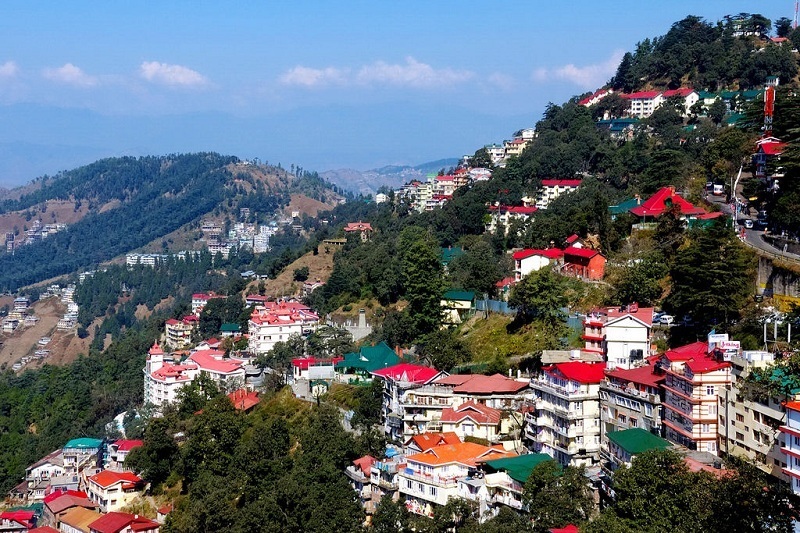 Ideal Trip Duration:
3 Full Days

Nearest City to Shimla:
Shimla, Chandigarh (112 Kms)

Best Time to Visit Shimla:
March to June & October to December

Peak Season:
December to January & May to June
At a distance of 348 Kms from New Delhi & 112 Kms from Chandigarh, Shimla is a mesmerizig hill station in Himachal Pradesh. Often called as the 'Queen of Hills', Shimla is the capital city of Himachal Pradesh and is one of the popular Himachal Pradesh tourism destinations. Shimla is also one of the top tourist places in India and among the best hill stations near Delhi.

The beautiful Shimla derives its name from 'Goddess Shyamala', an incarnation of Goddess Kali. It was developed by the British and declaring Shimla as their summer capital. Covering the area of 18 sq km at a height of 7,238 ft. Shimla is surrounded by pine, deodar and oak forests. It's well developed facilities, easy accessibility and numerous attractions make it one of prime attractions of Himachal tour packages.

Kali Bari Temple, Annandale and Kalka - Shimla Railway are among the must include places in your Shimla tour packages. Besides being the ultimate summer retreat it remains an ideal spot for adventure sports. Tourists can go in for the various treks to the Kullu valley or indulge in trout fishing at the Pabbar River. The more adventurous may ski at the Narkanda and Kufri from January to mid-March. The nine-hole golf course at Naldehra is also a major draw for the tourists.

A narrow railway links Kalka with Shimla was built in 1924 and its toy trains still ply between the two stations passing through 105 tunnels and beautiful rail-road stations. This hill station amidst the lofty snow-clad Himalayan ranges surrounded by lakes and lush green pastures. The unique thing about Shimla is that it still retains its colonial charm.

Rhyali festival is celebrated to keep the rain Gods happy so that the agricultural produce does not get affected. The Summer Festival that is held every year in the month of May, this famous festival is celebrated on a grand scale. Another most important festivals celebrated in Shimla is Baisakhi (mid April) and Lavi fair.

Shimla is one tourist destination that can be visited any time during the year. The climate of Shimla varies from a maximum of 10-11 degrees in winter to a maximum of 25-26 degrees in summer. In spring we see flowers of all kinds, both wild and cultivated. During the monsoon, we see some of the best sunsets in the world. Summers are warm with cool and pleasant evenings while winters are bone chilling and the temperatures can fall below zero. But this difference is what makes Shimla all the more special.
Internet Availability:
Very Good
Languages Spoken:
Hindi, English, Pahari, Punjabi, Kangri, Kinnauri
Major Festivals:
Shimla Summer Festival (Apr/May),
Shimla Winter Festival (Feb), Ice Skating Carnival (Dec/Jan), Rhyali Festival (Jul), Baisakhi (Apr), Bhoj Fair (Nov), Rohru Fair, Christmas, Diwali, Lavi Fair (Nov), Navaratri, Sipi Fair (May) and Sair Festival (Sep)