MATHERAN TOURISM | TOURIST PLACES TO VISIT & TRAVEL GUIDE TO MATHERAN
Hill Station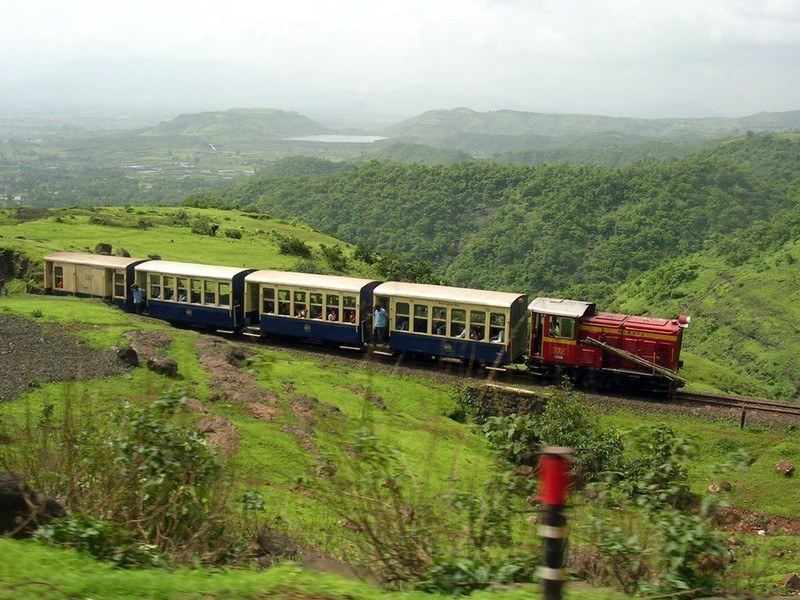 Ideal Trip Duration:
2 Full Days

Nearest City to Matheran:
Mumbai (94 Kms), Pune (122 Kms)

Best Time to Visit Matheran:
September to December

Peak Season:
September to October
At a distance of 94 km from Mumbai, 56 km from Lonavala, and 122 km from Pune, Matheran is a small hill station in the Raigad district of Maharashtra. It is one of the top monsoon destinations in Maharashtra, and among the popular places to visit near Mumbai & Pune for a weekend trip.

Situated at an altitude of 800 m in the Western Ghats range, Matheran is one of the smallest hill hill stations in Maharashtra. Matheran was developed by Hugh Poyntz Malet, the then district collector of Thane district in 1850 AD. The place was developed by Lord Elphinstone, the Governor of Bombay, as a summer resort for the British. Matheran is the birthplace of famous freedom fighter Veer Bhai Kotwal. The Matheran Hill Railway was built in 1907 AD by Sir Adamjee Peerbhoy and covers a distance of 20 km, over large swathes of forest territory. A ride on the Matheran hill railway, also known as Matheran Light Railway (MLR), is one of the must-experience things to do in Matheran tour packages.

Matheran, which means 'forest on the forehead', is an eco-sensitive region declared by the Ministry of Environment and Forest, Government of India. It is Asia's only automobile free hill station. No private automobiles are allowed into Matheran town. Tourists to Matheran have to drive up to Dasturi Point (2.5 km) and reach Matheran by foot or pony. It can also be visited along with Lonavala packages.

Matheran is famous for its 38 viewpoints, which provide a panoramic view of the peaks of Western Ghats. Porcupine Point, Panorama Point, Echo Point, Charlott Lake, King George Point, Louisa Point, Monkey Point, Paymaster Park, Panthers' Caves, Rambaug Point, Heart Point, etc. are some important places to visit in Matheran. Matheran also offers activities such as trekking, hiking, climbing, etc. The ride on the toy train which connects Neral to Matheran used to be quite famous but the service has now been discontinued temporarily.

Chatrapati Shivaji International Airport, Mumbai is the nearest airport, which is around 90 km from Matheran. Mumbai is well connected to other major airports in India and abroad. Neral Railway Station is the nearest railhead, which is about 11 km from Matheran. It has trains from Mumbai, Karjat, Pune, and Kolhapur. Mumbai & Pune are the major railheads near Matheran. Neral is the nearest town and is well connected by buses with Mumbai and Pune. Tourists to Matheran can also drive up to Dasturi Point (8 km away from Neral) and reach Matheran by foot or on a pony.

The best time to visit Matheran is during the months of July to October, while the peak season is from August to September.
Internet Availability:
Average
Languages Spoken:
Marathi, Hindi and English
Major Festivals:
Details Not Available