UDAIPUR TOURISM | TOURIST PLACES TO VISIT & TRAVEL GUIDE TO UDAIPUR

Heritage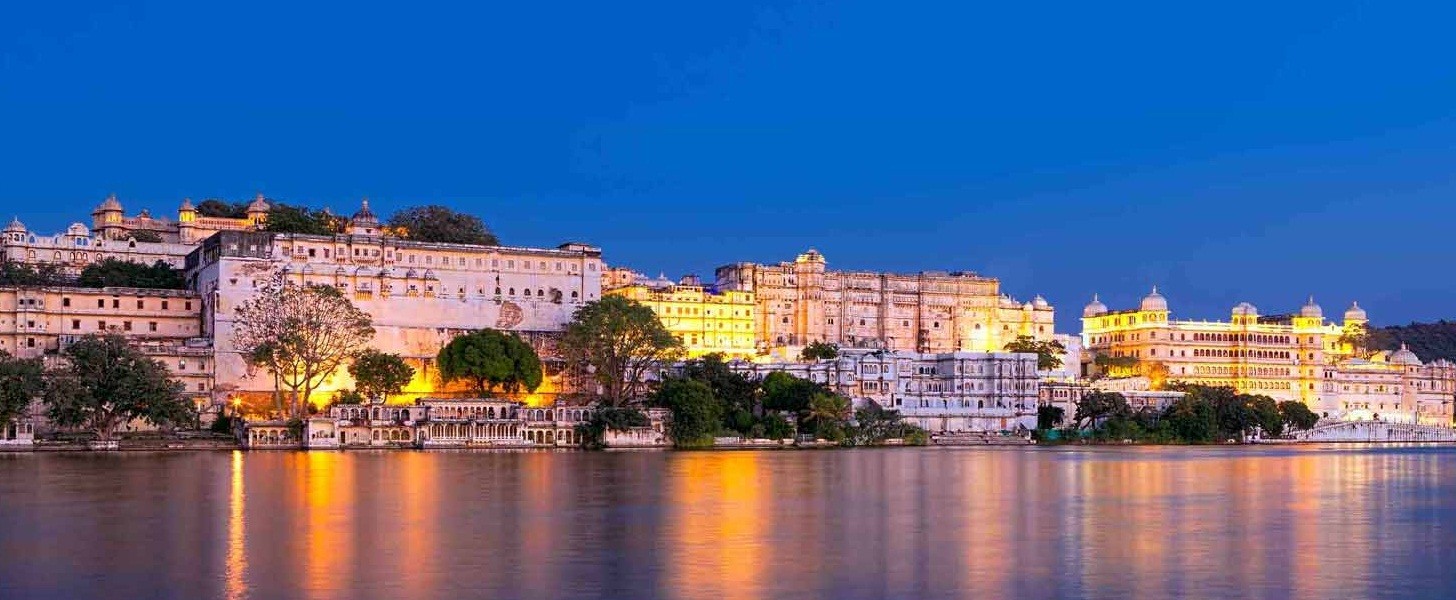 Ideal Trip Duration:
2-3 Days

Nearest City to Udaipur:
Udaipur

Best Time to Visit Udaipur:
October to March

Peak Season:
December to January
At a distance of 249 km from Ahmedabad, 399 km from Jaipur, 656 km from Delhi, 642 km from Agra, and 772 km from Mumbai, Udaipur is a historical city and also the administrative headquarters of the Udaipur district in the Indian state of Rajasthan. It is one of the top tourist places in Rajasthan and among the must include destinations in honeymoon tour packages.

The city has an abundance of natural beauty, mesmerizing temples, and breathtaking architecture which are the prime attractions of Udaipur tour packages. Udaipur is also referred to as the 'Venice of the East' and the 'City of Lakes'. Udaipur was the historic capital of the former kingdom of Mewar in Rajputana. Maharana Udai Singh of the Sisodia clan of Rajput founded the city in 1559 AD and shifted his capital from Chittorgarh to Udaipur. It remained as the capital city till 1818 AD when it became a British princely state, and thereafter the Mewar province became a part of Rajasthan when India gained independence in 1947. Udaipur is the birthplace of legendary King Maharana Pratap.

Located at the base of the Aravali mountain range, Udaipur is a very popular tourist destinations in India, and also one of the most sought-after cities for destination weddings. Udaipur attracts numerous visitors from all over the world due to its historic heritage and rich culture. The City Palace, Lake Palace, Bagore Ki Haveli, Pichola Lake, Fateh Sagar Lake, Lake Palace, Jag Mandir Palace, Jagdish Temple, Sajjan Garh, Saheliyon Ki Bari, and Eklingji Temple are some prominent places to visit in Udaipur. Kumbhalgarh Fort, Chittorgarh Fort, Nathdwara, Sas-Bahu Temple, Ahar, and Ranakpur are the nearest attractions.

Mewar festival and Gangaur festival are the popular festivals celebrated in Udaipur and have a unique charm. The festival of Gangaur is very significant for the women of Rajasthan. This festival is a visual feast with Rajasthani songs, dances, processions, devotional music, and firework displays. The Directorate of Tourism organizes a 10-day Craft Bazaar at Shilpgram in December.

Udaipur is well connected by road, rail, and air to major destinations in India. Maharana Pratap Airport or Dabok Airport is situated 28 km away from the main city. The airport is served by flights from Delhi, Mumbai, and Jaipur. Udaipur Railway Station is well connected by trains with Delhi, Kolkata, Jalpaiguri, Jaipur, Mumbai, Ahmedabad, Ajmer, Chittorgarh, Indore, and Khajuraho. Udaipur City Bus Station is the main bus station which is about 1 km from Udaipur Railway Station; it has direct buses from Jaipur, Delhi, Ahmedabad, Mumbai, Agra, Jodhpur, Ajmer, Indore, and Bhopal.

The summers in Udaipur are hot and winters are cold but the temperature does not rise to extremes. The rainfall is less, around 61 cm annually. So the best season is to visit Udaipur is in between the months of October and March.
Internet Availability:
Good
Languages Spoken:
Mewari, Hindi, Gujarati and English
Major Festivals:
Mewar festival and Gangaur festival