PATHANAMTHITTA TOURISM | TOURIST PLACES TO VISIT & TRAVEL GUIDE TO PATHANAMTHITTA
Pilgrimage |

Nature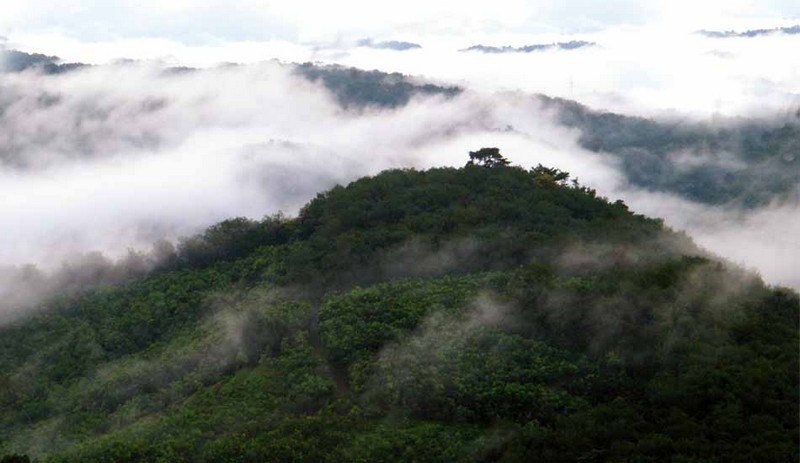 Ideal Trip Duration:
1-2 Days

Nearest City to Pathanamthitta:
Trivandrum (106 Kms), Kochi (127 Kms)

Best Time to Visit Pathanamthitta:
October to March

Peak Season:
August to September & November to January
At a distance of 62 km from Kottayam, 67 km from Alleppey, 96 km from Tenkasi, 109 km from Trivandrum, 119 km from Kochi, 162 km from Tirunelveli, 197 km from Kanyakumari, and 238 km from Madurai, Pathanamthitta is a beautiful town and the administrative capital of Pathanamthitta district in Kerala. Also known as the pilgrim capital of Kerala, Pathanamthitta is the main transport hub to the famous pilgrim center - Sabarimala and also one of the popular places to visit in Kerala.

It is situated in the central Travancore region of Kerala, close to the Western Ghats. Pathanamthitta town is located on the banks of Achankovil and three major rivers of Kerala - Achankovil, Pamba & Manimala flow through the district. Pathanamthitta is a combination of two words Pathanam and Thitta which means an array of houses on the riverside. It is one of the famous places to visit near Kochi.

Pathanamthitta was formerly under the rule of a Pandalam king who had links with the ancient Pandya kingdom from Tamilnadu. These regions became part of this district when Pandalam was added to the princely state of Travancore in 1820. The district was formed on 1st November 1982 and it was carved out of Idukki, Alappuzha, and Kollam districts.

Pathanamthitta is close to the Western Ghats and is endowed with a scenic landscape comprising of low undulating hills, extensive stretches of lush forests, rivers, and charming countryside. Sabarimala is the famous pilgrim center situated in Pathanamthitta. Aranmula, the Kerala Institute of Folklore and Folk Arts at Mannadi, Konni elephant training camp, Pandalam, Perumthenaruvi Waterfall, and Maramon are other prominent places to visit in Pathanamthitta.

Pathanamthitta is famous for celebrating a variety of religious and social fairs and festivals. The most popular one is the festival season of Sabarimala that experiences over 4 million pilgrims every year. The 8 days Christian gathering at Maramon in February and the Chandanakudam festival at the mosque in the center of the town is quite famous. Pathanamthitta is also famous for rubber plantations.

Trivandrum Airport (110 km) is the nearest airport to Pathanamthitta. Chengannur (27 km) is the nearest Railway Station to Pathanamthitta. It is one of the important stations on the Thiruvananthapuram-Ernakulum broad-gauge line. It has trains from Chennai, Hyderabad, Trivandrum, Mumbai, Mangalore, Kanyakumari, Kochi, Kottayam, etc. Pathanamthitta is well connected by roadways to all major towns in Kerala. Regular buses are available from Pathanamthitta KSRTC Bus Station to Bangalore, Chennai, Kochi, Thiruvananthapuram, Salem, Coimbatore, and Thrissur.

The best time to visit Pathanamthitta is from November to March, while the peak seasons are August to September & November to February. It usually takes 1-2 full days to explore this area. It is best to avoid the summer and rainy seasons.
Internet Availability:
Average
Languages Spoken:
Malayalam, Hindi & English
Major Festivals:
Adoor Gajamela (Jan/Feb),
Aranmula Boat Race (Aug/Sep)