KOCHI TOURISM | TOURIST PLACES TO VISIT & TRAVEL GUIDE TO COCHIN

Beach |

City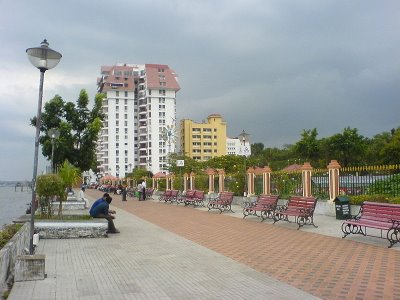 Ideal Trip Duration:
2-3 Days

Nearest City to Kochi:
Kochi

Best Time to Visit Kochi:
October to March

Peak Season:
November to February
At a distance of 190 km from Coimbatore, 204 km from Trivandrum, 426 km from Mangalore, and 516 km from Bangalore, Kochi, also known as Cochin is a port city in the Ernakulam district of Kerala. Also referred to as 'The Queen of the Arabian Sea', Kochi is the financial capital of Kerala, and among the prime tourist Kerala tourist places.

The city derives its name from the Malayalam word Kochazhi meaning small lagoon. Kochi is one of the finest natural harbors in the world. The city has 3 parts - Fort Kochi, Willington Island, and Ernakulam. Vasco da Gama, whose arrival in Kerala about 500 years ago opened up a new era of trade between India and Europe. Kochi & Ernakulam are twin cities that are separated by Kayal backwaters. Kochi is the starting point for many tours in Kerala including the famous Alleppey tour packages.

Till the early 16th century, Kochi was a small fishing village that became the first European township in India. The town was shaped by the Portuguese, the Dutch, and later the British. Kochi was an important spice trading center on the Arabian Sea coast since the 14th century. Occupied by the Portuguese in 1503 and it remained the capital of Portuguese India until 1530, when they opted for Goa as their capital. In 1635, the British settled in Kochi; however, the Dutch forced them out in 1663. Under Dutch rule, Kochi developed as an important trade center. Kochi came under the administration of the British and developed into a major Indian harbor in 1814.

Kochi tour packages is admired for its scenic beauty, traditional architecture, churches and beaches. This city is home to the oldest synagogue in the Commonwealth as well as numerous old churches and temples. Attracting tourists from all around the world, Fort Kochi, Bolghatty Palace, Marine Drive, Mangalavanam Bird Sanctuary, St. George Ferona Church - Edappally, Mattancherry Palace, Chinese Fishing Nets, and Fort Kochi Beach are some of the top places to visit in Kochi.

Kochi is easily accessible by air, rail, and road. The city has an international airport located in Nedumbassery about 38 km from Kochi. Kochi has great connectivity from major cities in India and countries like Dubai, Sri Lanka, Thailand, Malaysia, Singapore, USA & Europe. Kochi has two major railway stations; Ernakulam Junction and Ernakulam Town. It is well linked with major cities like Chennai, Bangalore, Mumbai, Hyderabad, Madurai, Delhi, etc.

Kochi is well connected by bus from Chennai, Bangalore, Hyderabad, Pondicherry, Trivandrum, and Tirupathi. The city has four major bus stations. Kaloor Bus station - used by private long-distance buses and local buses, KSRTC Central Bus Station - used by Kerala RTC inter-state/inter-city buses, KSRTC Jetty Station - Used by KSRTC city and short distance services and Fort Kochi Bus Terminus - used by both private and KSRTC City services.

The best time to visit Kochi is from October-March. It usually takes at least two full days to explore the important places in Kochi.
Internet Availability:
Very Good
Languages Spoken:
Malayalam, Hindi & English
Major Festivals:
Onam festival / Athachamayam (Aug/Sep),
Cochin Carnival (Dec),
Indira Gandhi Boat Race (Dec)