KARWAR TOURISM | TOURIST PLACES TO VISIT & BEACHES IN KARWAR

Beach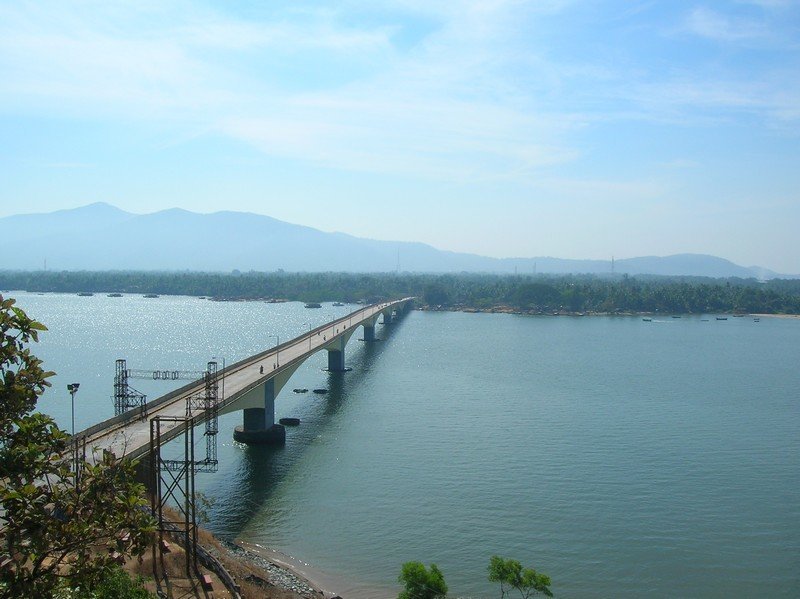 Ideal Trip Duration:
2 Full Days

Nearest City to Karwar:
Hubli (167 Kms), Panjim (108 Kms)

Best Time to Visit Karwar:
October to February

Peak Season:
December to January
At a distance of 59 km from Gokarna, 70 km from Kumta, 108 km from Panjim, 114 km from Murudeshwar, 167 km from Hubli, and 517 km from Bangalore, Karwar is a town and the administrative headquarters of Uttara Kannada district in Karnataka. It lies on the west coast of South India at the mouth of the Kali River near Goa - Karnataka Border. Karwar is one of the top beach destinations in Karnataka, and among the best places to places to visit near Hubli.

Karwar can be visited along with Goa trip. Karwar derived its name from the nearby village of Kadwad. Kade means last and wado means area. Before Indian independence, the name Karwar was spelt Carwar. This is an ancient city majorly used for the sea trade, visited by the Arabs, Dutch, Portuguese, French, and later the British. During the 18th century, this city was part of the Maratha Empire and became a British territory after the defeat of the Marathas in the Third Anglo-Maratha War. Until 1950, it was a part of the Bombay Presidency.

Karwar's tranquil ambiance had inspired the famous poet Rabindranath Tagore and he has dedicated a chapter of his biography to this town. It is regarded as one of the famous tourist places in Karnataka. The town has lovely beaches, beautiful temples and Forts attracting a large number of tourists. Karwar Beach, Devbagh Beach, Sadashivgad, Dargah of Peer Shan Shamsuddin Kharobat, Durga Temple, Kaju Bagh Beach, Kurumgad Island, Naganatha Temple, Narasimha Temple, Koodi Bagh Beach, and Venkataramana Temple are the popular places to visit as part of Karwar tour packages. Gokarna is about 60 km from Karwar and can be visited together.

Being a port town, Karwar is a center for agriculture, manufacturing, and tourism. Once it is an important trade center especially for pepper. The town is famous for its fine muslin, a plain-woven cotton fabric; the production of which was started in 1638 by Sir William Counten. Also, most of the local artisans are skilled in sandalwood carvings of several items.

The nearest International Airport is Dabolim Airport, Goa, which is about 98 km from Karwar. It has regular flights from Delhi, Bangalore, Hyderabad, Chennai, Chandigarh, Ahmedabad, Pune, Kolkata, Dubai, Bangkok, Singapore, Malaysia, and Nepal. Karwar Railway Station is well connected by train with cities like New Delhi, Bangalore, Mysore, Chennai, Kanyakumari, Mumbai, Coimbatore, Ahmedabad, Jaipur, Ernakulum, Indore, Tirunelveli, Bikaner, Gujarat, Mangalore, and Pune. Karwar has a good road network and is connected to all the major cities of Karnataka. It has regular buses from Bangalore, Mangalore, Chennai, Panjim, Mumbai, Pune, Hubli, and Shimoga.

The Karavali Utsav is the biggest cultural event held at the Rabindranath Tagore beach in Karwar for four days. Many cultural events are held in which national and international artists present their shows. It is celebrated every year between December and January.

The best season to visit Karwar is from October to February. It usually takes about 2 full days to visit the important places in Karwar.
Internet Availability:
Good
Languages Spoken:
Kannada, Konkani, Hindi and English
Major Festivals:
Karavali Ustav