MUMBAI TOURISM | TOURIST PLACES TO VISIT & TRAVEL GUIDE TO MUMBAI

Heritage |

City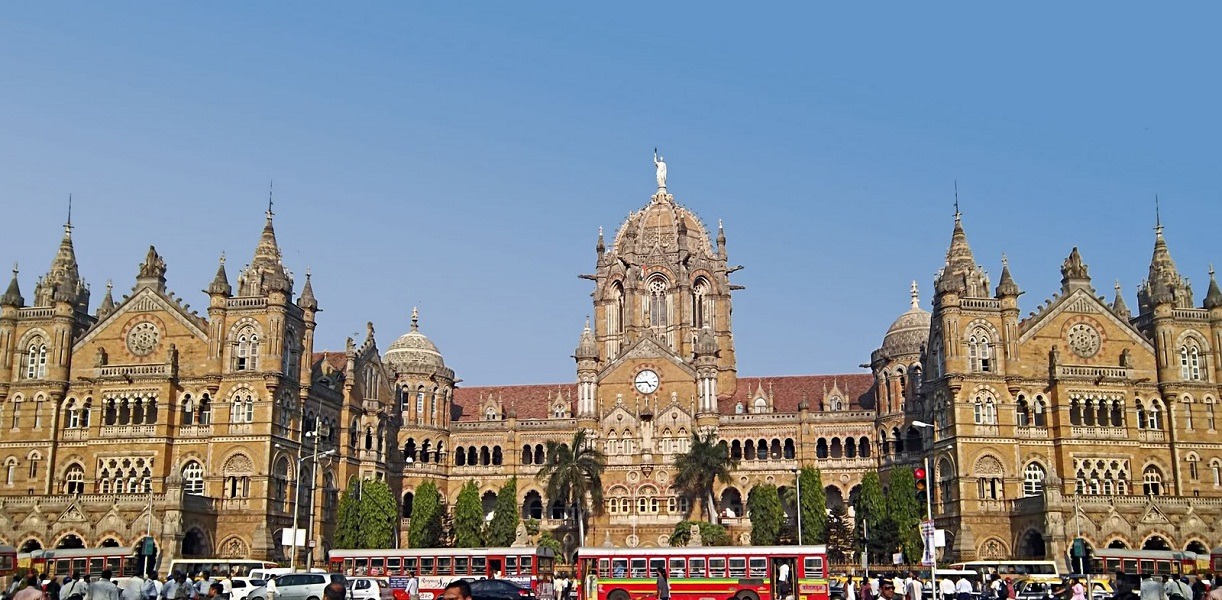 Ideal Trip Duration:
2-3 Days

Nearest City to Mumbai:
Mumbai

Best Time to Visit Mumbai:
October to March

Peak Season:
December to January
At a distance of 149 km from Pune, 535 km from Ahmedabad, 551 km from Panjim, 993 km from Bangalore, and 717 km from Hyderabad, Mumbai, the entertainment capital and India's financial powerhouse, is the capital city of the Indian state of Maharashtra. It is the most populous city in India and the 9th most populous in the world with an estimated population of 18.4 million. In 2009, Mumbai was named an alpha world city. It is the wealthiest city in India with the highest number of billionaires and is also one of the must include places in Maharashtra tour packages.

Mumbai is more affectionately known as the city of dreams. The city is a collection of 7 islands and was named after the goddess Mumbadevi. Being an ancient city, sightseeing in Mumbai as part of Mumbai tour packages is an absolute delight. The history of this metropolis is said to date back to the Stone Age. It has been a part of many major empires including the Maurya, Chalukya, and Rashtrakuta as well as Marathas. Being a port city it flourished as a trade route and subsequently came under Portuguese rule. In 1678 AD, it became the headquarters of the British East India Company and soon became a major international hub for trade, especially in cotton. It became the capital of the Bombay Presidency under British rule and played an important role in the 'Quit India Movement', and 'The Royal Indian Navy Mutiny'.

Gateway of India, Chhatrapati Shivaji Terminus (Victoria Terminus), Elephanta Caves, Kanheri Caves, Haji Ali Darga, Siddivinayaka Temple, Juhu Beach, Marve Beach, Marine Drive, Chowpatty, Film City, Mani Bhavan Gandhi Sangrahalaya, Babulnath Temple, and Mount Mary Church are some of the popular places to visit in Mumbai. Mumbai is also famous for fashionable clothes and imitation jewellery.

Chhatrapati Shivaji International Airport is the nearest airport which is about 21 km from Mumbai City and is well connected by flights with major international destinations like Dubai, Sri Lanka, Thailand, Malaysia, Singapore, USA, Europe and domestic destinations including Hyderabad, Bangalore,Chennai, Delhi, Jaipur, Kochi, Trivandrum, Kolkata & Goa. Mumbai is the headquarters for the Western & Central Railways sectors of Indian Railways. The Victoria Terminus and Bombay Central Station, the two main railway stations in Mumbai, are well connected by trains with all the major towns and cities in India, including Delhi, Kolkata, Chennai, Hyderabad, and Bangalore.

The best time to visit Mumbai is between September and March as the rains have finished playing havoc with the city's drainage system and the humidity levels are at their lowest.
Internet Availability:
Very Good
Languages Spoken:
Marathi, Hindi and English
Major Festivals:
Elephanta Festival, Banganga Festival, Ganesh Chaturdi, Kala Ghoda Festival and Navratri Festival