RATNAGIRI TOURISM | TOURIST PLACES TO VISIT & TRAVEL GUIDE TO RATNAGIRI

Heritage |

Beach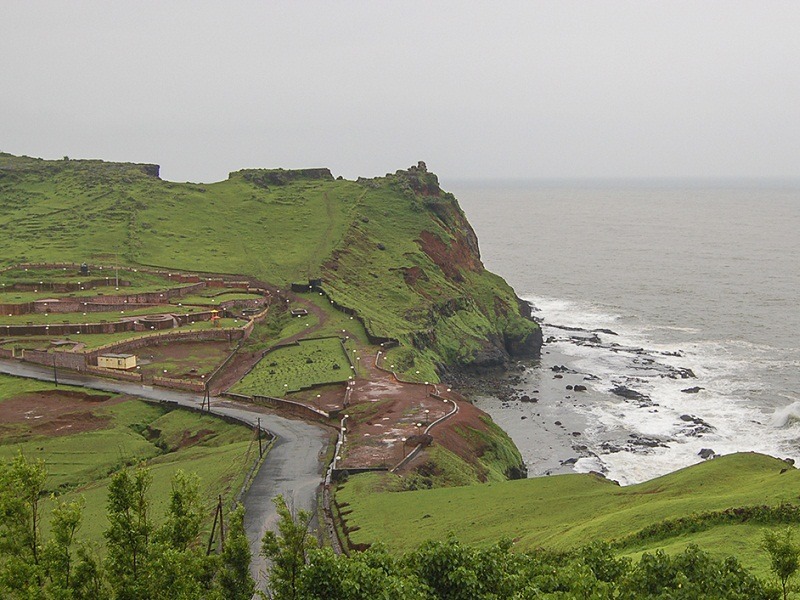 Ideal Trip Duration:
2 Full Days

Nearest City to Ratnagiri:
Mumbai (350 Kms)

Best Time to Visit Ratnagiri:
October to February

Peak Season:
December to January
At a distance of 24 km from Ganpatipule, 134 km from Kolhapur, 196 km from Satara, 198 km from Mahabaleshwar, 308 km from Pune, and 350 km from Mumbai, Ratnagiri is a port city and the district headquarters of Ratnagiri on Arabian Sea coast in southwestern part of Maharashtra. The district is a part of Konkan division of Maharashtra. Ratnagiri can be visited as part of Mahabaleshwar packages.

Surrounded by beautiful hills of Sahyadri ranges, Ratnagiri is amongst the top Maharashtra places to visit and also one of the popular attraction not to miss in a Maharashtra tour Packages. Ratnagiri was once the administrative capital of Bijapur rulers. It came under the control of Satara kings in 1731 CE, but later the British Empire took over in 1818 CE. A fort was built during the Bijapur dynasty and strengthened in 1670 CE by the Maratha king Shivaji, which is located on a headland near the harbour. Ratnagiri is one of the important ports on Konkan coast.

Ratnagiri district offers the most diverse attractions for tourists in the form of most beautiful beaches, historical monuments and serene temples. However, the beaches in Ratnagiri dominate all other tourist attractions. Mandvi Beach is the most popular beach in Ratnagiri. Pawas Beach, Ganeshghule Beach, Bhatye Beach and Ganpatipule Beach are the other famous beaches in and around Ratnagiri.

Apart from the beaches, there are other tourist attractions like Ratnadurg Fort, Thibaw Palace, Gateway of Ratnagiri, Swayambhu Ganapati Temple, Vijaydurg Fort & Beach, and Jaigad Fort & Lighthouse. Ratnagiri is also the birthplace of the great freedom fighter Lokmanya Tilak. Ali Museum in Ratnagiri is an ancestral house of Lokmanya Tilak and the house contains pictures of the great freedom fighter. Sri Devi Bhagwati Mandir is one of the ancient temples of the place and is known for its architecture. Ratnagiri is home to Alphonso mango - known as the King of Indian mangoes.

Mumbai Airport is the nearest airport, which is about 346 km from Ratnagiri. Ratnagiri Railway Station is the nearest railhead which is about 7 km from Ratnagiri Bus Stand. Ratnagiri has train connectivity with Mumbai, Goa, Patna, Pune, Kochi, Trivandrum, Delhi, Mangalore, Tirunelveli, Bikaner, Amritsar, Dehradun, Chandigarh, Kochuveli, Porbandar, Ajmer, Coimbatore and Madgaon. Ratnagiri is well connected by bus with Ganpatipule, Mumbai, Pune, Satara, Raigad and Kolhapur. There are a number of hotels and resorts in Ratnagiri which provide comfortable stay.

The best time to visit Ratnagiri is from October to February while the peak season is from November to January.
Internet Availability:
Average
Languages Spoken:
Marathi, Hindi, Konkani and English
Major Festivals:
Details Not Available