India is a land of great wonders right from traditions to deeply embedded culture. India also has a very rich and diverse wildlife. From the mammoth mountain ranges in the north, the marshy lands in the east, to the tip of south are home to a number of wildlife sanctuaries. These wildlife sanctuaries in India have been extremely successful in conserving the wildlife of India. They are the ideal places to witness the imposing beauty of the forests and their endless range of wildlife. Wildlife safaris in India are adventurous and filled with thrill.
Trawell.in presents Top Wildlife Sanctuaries in India here.
Jim Corbett National Park, Uttarakhand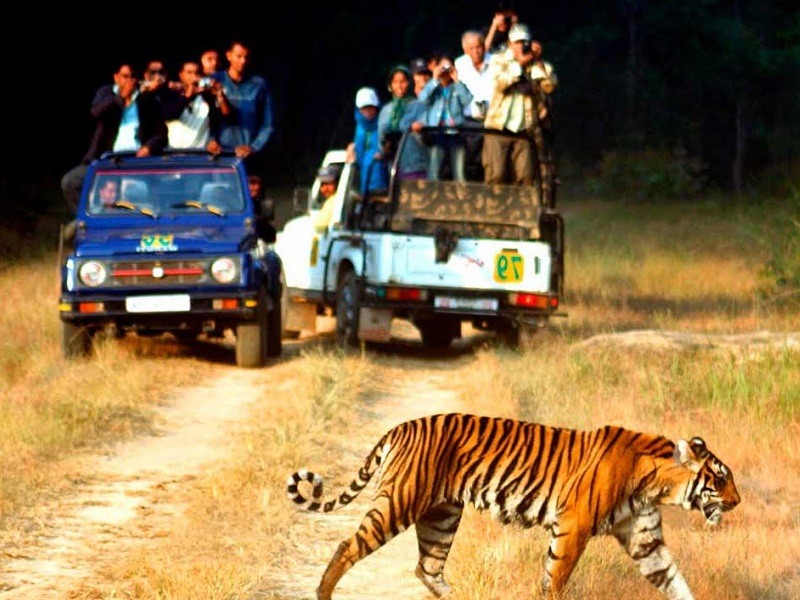 Jim Corbett National Park is India's oldest and most popular National Park situated in Nainital district of Uttarakhand. The Park acts as a protection zone for Bengal Tigers of India. Corbett National Park was established in 1936 as Hailey National Park and came under Project Tiger in 1973. Named after Jim Corbett, it is one of the well-known Uttarakhand tourist places and among the best places to visit near Delhi.
Corbett National Park is one of the best managed and protected areas in the country and attracts thousands of Indian and Foreign visitors each year. The park is also home to wide variety of wildlife including Tigers, Elephants, Chital, Sambar Deer, Nilgai, Gharial, King Cobra, Muntjac, Wild boar, Hedgehog, common Musk Shrew, Flying fox and Indian Pangolin. There are open jeep safaris and elephant safaris in this park. The best time to visit Corbett National Park is from November to June. Jim Corbett National Park is another popular attraction not to miss in Nainital tour packages.
---
Kaziranga National Park, Assam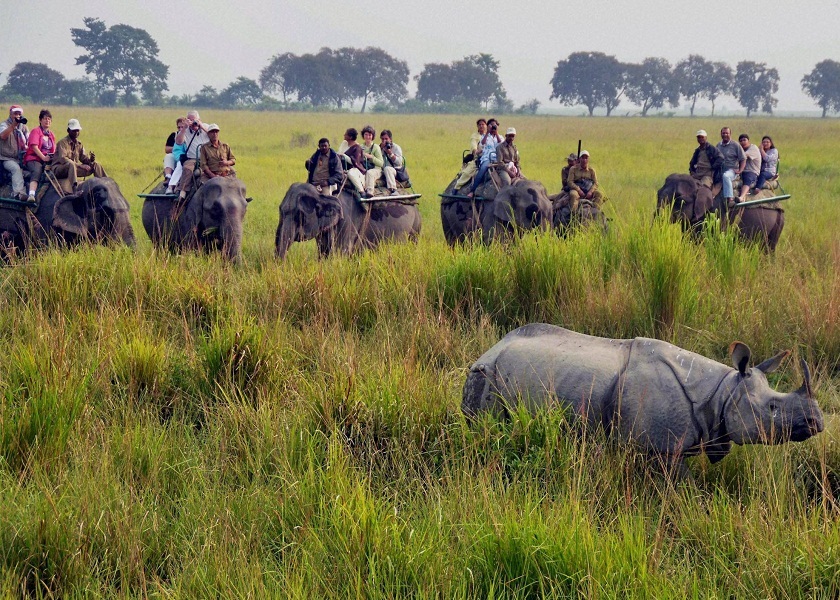 Kaziranga National Park, which covers an area of 430 Sq. km, is a UNESCO World Heritage Site located in the Golaghat district of Assam. The protected area was established in 1904 following the efforts of Lady Curzon, the wife of Lord Curzon, the then Viceroy of India under the British. This park is home to two-third of the world's Great One-horned Rhinoceros population. Kaziranga National Park is one of the largest wildlife sanctuaries in India and also one of the highly visited national parks in India.
Located on the edge of the Eastern Himalaya biodiversity hotspot, Kaziranga contains significant population of mammals, endemic plant and animal species. This park was declared as a Tiger Reserve in 2006, as it is home to the highest density of tigers. The park is home to large breeding populations of elephants, wild water buffalo, and swamp deer. Kaziranga is recognized as an Important Bird Area by Birdlife International for conservation of avifaunal species. Kaziranga is among most popular tourist places in Assam.
---
Kanha National Park, Madhya Pradesh
Kanha Tiger Reserve, also called Kanha National Park, is one of the top tiger reserves of India and the largest national park of Madhya Pradesh. Kanha National Park was created on 1st June 1955 and in 1973 was made the Kanha Tiger Reserve. It is also one of the well-maintained parks in Asia. The national park features grassy meadows, lush sal & bamboo forests, and ravines of Kanha. Kanha is among most popular wildlife parks in MP.
Renowned for the honour of saving swamp deer also known as Barasingha, this park is spectacular where one can catch a glimpse of tiger, spotted deer, deer and other species. Photographers flock to this park because of the exquisite landscape and views of grazing animals with the backdrop of sunset from the Bamni Dadar view point.
---
Bandhavgarh National Park, Madhya Pradesh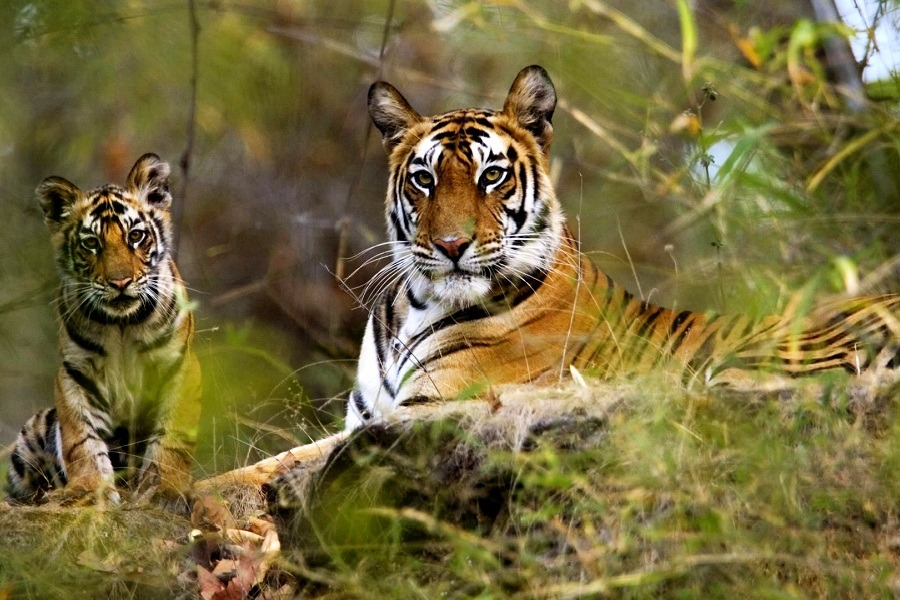 Bandhavgarh National Park, one of the popular wildlife sanctuaries in India, is located in the Umaria district of Madhya Pradesh. Bandhavgarh was declared a national park in 1968, with an area of 105 sq. km. Bandhavgarh National Park is one of the most visited national parks in India. With high cliffs, tough terrain and extremely dense valleys it is a bit difficult to reach this park, but yet lots of enthusiasts flock to have a glimpse of wildlife.
Bandhavgarh is known to have the highest density of Bengal tiger population in India. It is also popular for a large breeding population of leopards. Other species found in Bandhavgarh include the barking deer, Indian bison, gaur and sarus cranes. This national park is among the few reserves of India where elephant safaris are popular. Bandhavgarh Fort, Baghel Museum, Village Tala, and Fossil National Park are some other attractions nearby. The best time to visit Bandhavgarh is between March to May and October to February. Bandhavgarh among must include places in MP tour packages.
---
Ranthambore National Park, Rajasthan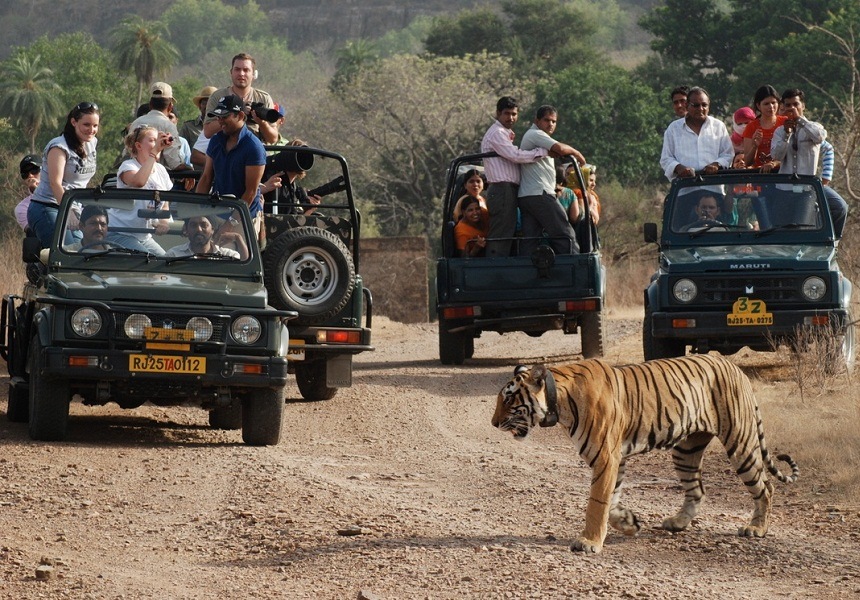 Ranthambore National Park or Ranthambore is a well known wildlife sanctuary situated in Sawai Madhopur district of Rajasthan. It is one of the largest and most renowned national parks in Northern India. Ranthambore was established as the Sawai Madhopur Game Sanctuary in 1955 by the Government of India and was declared one of the Project Tiger reserves in India in 1974. Ranthambore became a national park in 1981. Ranthambore is also counted as a famous heritage site because of the pictorial ruins that dot the wildlife park which includes Ranthambore Fort, Jogi Mahal and Rajbagh Talao. Ranthambore National Park is another popular attraction not to miss in a Rajasthan tour packages.
Spread over an area of 392 sq. km, the park is majorly famous for its tigers and is one of the best locations in India to watch the majestic predators in its natural habitat. Apart from tigers, visitors can also spot large variety of animals including sloth bear, leopard, caracal, jackal, fox, hyena, mongoose, dainty chital, sambar deer, langur and an incredible variety of birds at Ranthambore. The best visiting season of Ranthambore National Park is during the months of March – May. Ranthambore is among most popular wildlife sanctuaries in Rajasthan.
---
Gir National Park, Gujarat
Sasan-Gir or Gir National Park is located in the Indian state of Gujarat. Spread across an area of 1412 sq. km, this sanctuary was established in 1965 to protect the diminishing population of lions. The national park is also acclaimed as one of the major protected areas in Asia. The survey of 2010 also recorded the count of Asiatic lions to be 411, which was as increase of 52 lions as compared to the records of 2005. Gir is among the most visited tourist places in Gujarat.
Having the distinction of being sole home of the Asiatic Lion, Gir National Park is a dream landscape with excellent flora and fauna. With gushing rivers, rocky hills, dense deciduous forests, grasslands, valleys and ravines, this park is also known for grey musk shrew, hare, hedgehog, small Indian civet, porcupine, fox and jackal. October-June is the ideal time to visit the place and watch these majestic Lions strolling in their territories. The open jeep lion safaris are the highlight of this reserve. Explore Gujarat tour packages offered by Trawell.in.
---
Sundarban National Park, West Bengal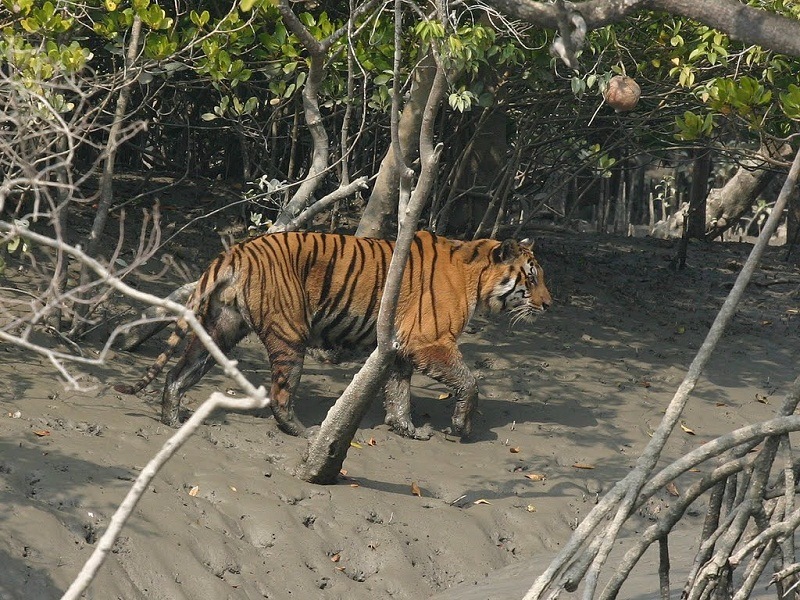 The Sundarban National Park is a National Park, Tiger Reserve, and a Biosphere Reserve in West Bengal, India. Sunderban National Park is one of the largest and oldest national parks in India. Located on the Ganges Delta, this park shares its boundaries with Bangladesh. The present Sundarban National Park was declared as the core area of Sundarban Tiger Reserve in 1973 and a wildlife sanctuary in 1977. It was declared a National Park in 1984. It is among the most popular places to visit in West Bengal.
Densely covered by mangrove forests, Sundarban National Park is one of the largest tiger reserves in India for the Bengal tigers. A UNESCO World Heritage site, the Sundarban has the highest number of Bengal Tigers than any other parks in the world. Salt-Water Crocodiles can also be found in this park. Some of the other endangered species in this park are Gangetic Dolphin, River Terrapin, Hawks Bill Turtle and Mangrove Horseshoe Crab. The best way to explore the Sunderban is by a boat safari along the narrow channels of the rivers with mangroves on both the banks. The ideal time to visit the Sundarban National Park is during the months of September and May.
---
Manas National Park, Assam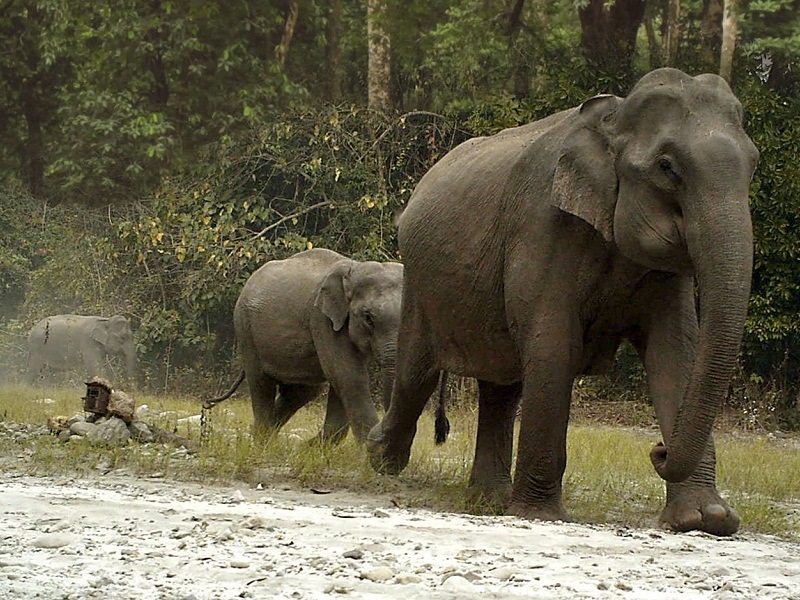 The Manas Wildlife Sanctuary or Manas National Park in Assam is a Natural World Heritage Site as declared by the UNESCO. This national park, an abode of endangered and rare wildlife, is predominantly famous for its Tiger Reserve and Elephant Reserve. Manas was originally a game reserve since 1928 and became a Tiger Reserve in 1974, a World Heritage Site in 1985, and a Biosphere Reserve in 1989. Then declared as a National Park in 1990.
Located in the Himalayan foothills, it is contiguous with the Royal Manas National Park in Bhutan. The park is known for its rare and endangered endemic wildlife such as the Assam roofed turtle, hispid hare, red panda, golden langur and pygmy hog. Manas is famous for its population of the wild water buffalos. It is also one of the popular destinations for river rafting. Manas is among the most popular wildlife parks in Assam.
---
Nagarhole National Park, Karnataka
Nagarhole National Park is one of the best wildlife sanctuaries in South India. Also known as Rajiv Gandhi National Park, it is spread across Mysore and Coorg districts in Karnataka. It was converted into a sanctuary in the year 1955. Nagarhole got National Park status in 1988 and declared as 37th Project Tiger Reserve in 1999. A part of the Nilgiri Biosphere Reserve, Nagarhole is one of the best national parks in India. Nagarhole situated to the north-west of Bandipur National Park which are separated by Kabini reservoir. Nagarhole National Park is one of the top attractions you must include in Karnataka tour packages.
The park has rich forest cover, small streams, hills, valleys and waterfalls. The Nagarhole national park has a healthy predator-prey ratio, with many tigers, Indian bison and elephants. Along with the endangered Mugger Crocodile, this park also has more than 250 species of birds, 96 species of Dung Beetles and 60 species of Ants. Safaris are organized in the forest department vans during morning and evening. Inside the park coracle boat riding facility is available in Kabini River. The best time to visit Nagarhole National Park is Nov-May, especially Apr-May.
---
The Great Himalayan National Park, Himachal Pradesh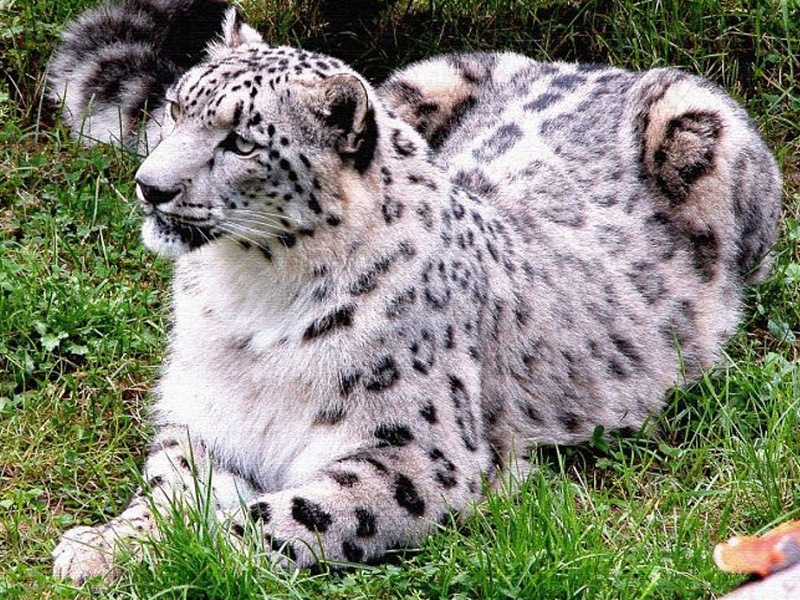 The Great Himalayan National Park (GHNP) is spread across Parvati valley, Thirthan valley, Sainj valley & Jiwa Nal valley of Kullu region in Himachal Pradesh. It is one of the high altitude national parks in India. The Great Himalayan National Park is one of best national parks in India and also one of the best places to visit in Himachal. The park was established in 1984 and was formally declared as a national park in 1999. The Park was declared as UNESCO World Heritage Site in 2014.
Snow Leopard, Himalayan Brown Bear, Blue Sheep, Musk Deer and Himalayan Tahr are the commonly found animals in this park. It also houses 181 species of birds, and many more species of reptiles, annelids, amphibians and insects. Trekking is the only way to enjoy and explore the Great Himalayan National Park. The park offers hikes and treks, ranging from one day to 8 days. Adventure seekers can also participate in activities like rappelling, river crossing, Rock climbing and fishing. There are many trails within the park. The best time to visit the park is from April to June and September to October.
---
Thekkady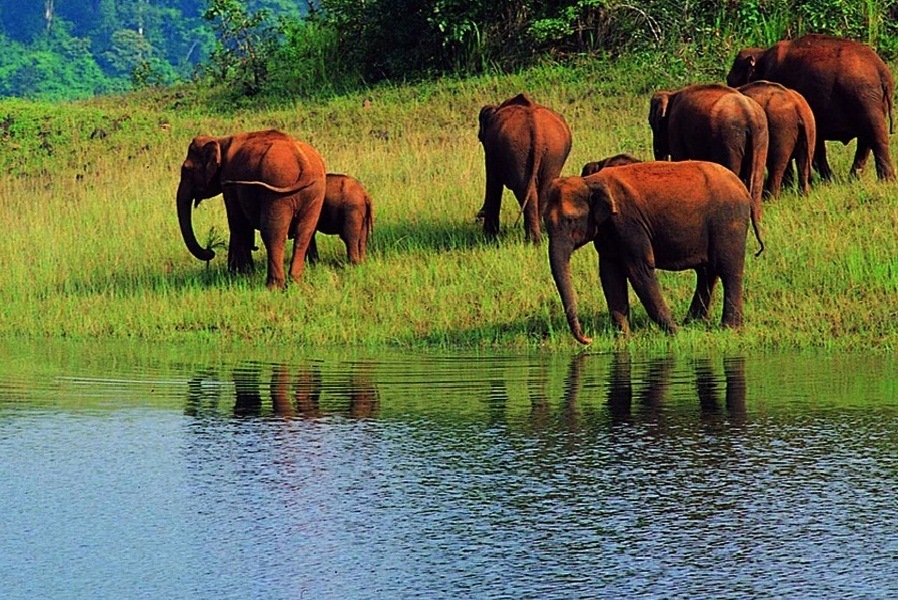 Periyar Wildlife Sanctuary, one of the best wildlife sanctuaries in India, is located at Thekkady in Idukki district of Kerala. It is located at a distance of 4 km from Kumily on Kerala – Tamilnadu boarder. It is one of the most famous tourist places in Kerala and also a well know summer getaway in Kerala to visit as part of south India tour packages. The park was established in 1950 and was declared as Tiger Reserve in 1978. The splendid artificial lake formed by the Mullaperiyar Dam across the Periyar River adds to the charm of the park. Along with Kumarakom & Alappuzha, Thekkady is among the most famous destinations of Backwaters in Kerala as part of Kerala 6 day tour and Kerala 7 day trip.
There are a few watch towers inside Periyar Tiger Reserve which are excellent for viewing wildlife. Thekkady is famous for Asian Elephants, Tigers, Gaurs, Sambars, Lion-tailed Macaques, Nilgiri Langurs, Wild Boars, Spotted Deer, Barking Deer, Stripe-necked Mongoose, Wild Dogs, Sloth Bears, Malabar Giant Squirrel, Civet, Nilgiri Tahr, etc. This is the only sanctuary in India where you can watch wildlife at close quarters from the safety of a boat from the lake. The park offers elephant rides, jeep safari, boating in the lake, tiger trails and forest treks. Periyar Wildlife Sanctuary also attracts a lot of pilgrims every year who come here to visit the Sabarimala Temple. Murikkady, Chellar Kovil, Anakkara, Mangala Devi Temple, Suruli Falls and Pullumedu are the popular Thekkady tour packagess.
Distance from Kochi: 156 Km
---
Pench National Park, Madhya Pradesh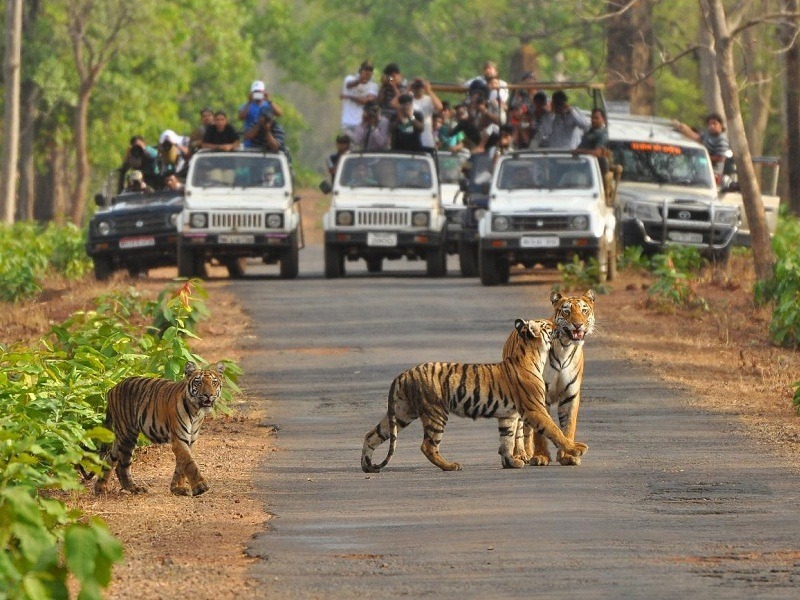 Pench National Park falls under the Seoni and Chhindwara districts of Madhya Pradesh. It derives its name from the Pench River that flows through it and divides it into two halves namely Chhindwara and Seoni respectively. It was declared a sanctuary in 1977 but raised to the status of national park in 1983. In 1992, it was established as a tiger reserve. In 2011, the park won the 'Best Management Award'. Pench Tiger Reserve and its neighbourhood is the original setting of Rudyard Kipling's most famous work, The Jungle Book and this park is also known as 'Mowgli Land'. It is one of the popular national parks in India.
Tigers are usually seen around the Pench River, as the density of prey population is higher here. There are 25 tigers recorded in this park. It is also the jungle abode of 39 species of mammals, 13 species of reptiles, 3 species of amphibians and over 170 varieties of birds. Major species of fauna include leopards, cheetal, sambar, nilgai, jackals, wild dogs, gaur, sloth bears, langurs, small Indian civets and palm civets. There are also more than 210 species of birds, including a host of migratory species. The best time to visit the park is between November and May.
---
Panna National Park, Madhya Pradesh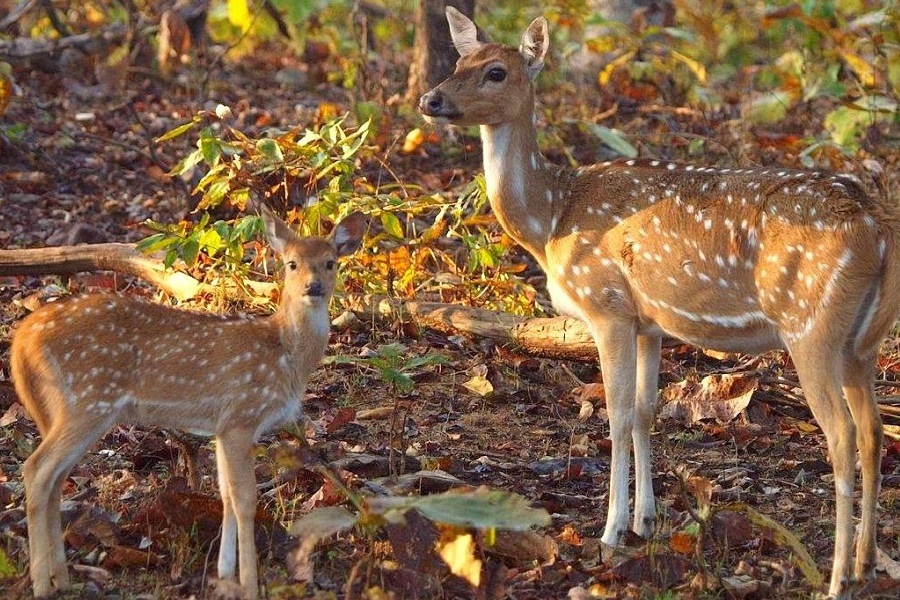 Panna National Park is a national park located in Panna and Chhatarpur districts of Madhya Pradesh in India. It was declared in 1994 as the 22nd Tiger reserve of India and the 5th in Madhya Pradesh. Panna was given the Award of Excellence in 2007 as the best maintained national park in India by the Ministry of Tourism of India. Ken River flows through this reserve and creates beautiful waterfalls on its way to the valley. The park has numerous sites of historical importance with stone paintings dating back to Neolithic era.
The park is known worldwide for its wild cats, including tigers as well as deer and antelope. Due to its closeness to one of the best-known Indian tourist attraction in India, Khajuraho, the park is recognized as an exciting stop-over destination. This park suffered a heavy downfall in the number of Tigers due to poaching. Among other animals found in this park, Chital, Chinkara, Sambar and Sloth Bear are found abundantly in this park. The park is home to more than 200 species of birds including the bar-headed goose, honey buzzard, king vulture, blossom-headed parakeet, Changeable hawk-eagle and Indian vulture.
---
Bandipur National Park, Karnataka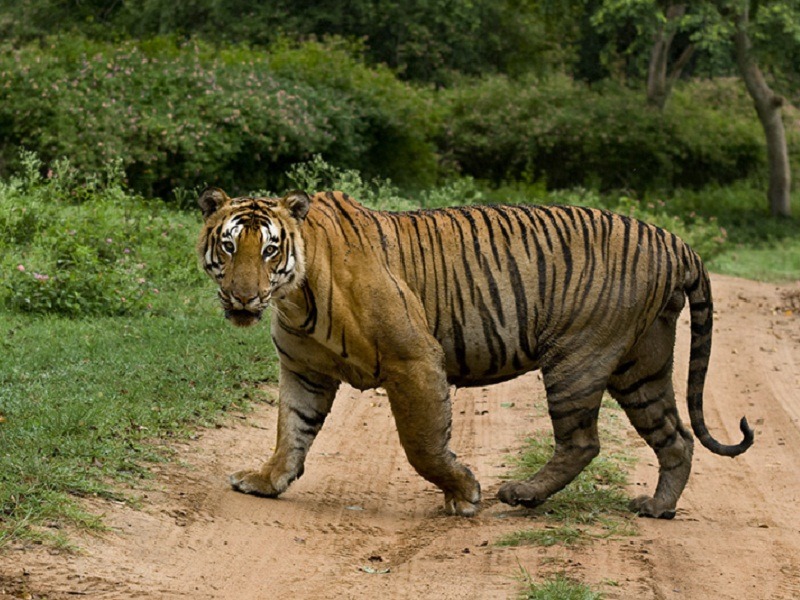 Bandipur National Park is among most popular national parks in South India. It is located in Chamarajanagar district on the border of Karnataka – Tamil Nadu between Mysore & Ooty. It is part of the famous Nilgiri Biosphere Reserve along with Nagarhole National Park, Mudumalai National Park and Wayanad Wildlife Sanctuary. Bandipur forests used to be the private game reserve of the Maharajas of Mysore. This Sanctuary is one of the 15 sanctuaries belonging to the Project Tiger Scheme. Bandipur was declared a National Park under the Wildlife Protection Act in 1974.
It is a natural home to Elephants and several other endangered species. It is home to around 70 tigers and over 3000 Asian elephants, as well as other animals like leopards, dhole, gaur, sloth bears, and a variety of birdlife. Gopalaswami Betta is the highest peak in the Bandipur range. Lush forest of the Deccan Plateau and the Western Ghats makes this park one of the beautiful parks in India. Bandipur Jeep Safari, Mini Bus & Elephant Safari are arranged by the forest department twice a day in Bandipur.
Book Here: Car Rentals in Bangalore
Santhi is an avid traveler and primary contributor to the blogs at Trawell.in. She has explored most of the states in India and gained vast knowledge on tourist destinations in India and abroad. She also contributes content to other travel websites.