SHIRDI | SAI BABA TEMPLE | TOURISM PLACES TO VISIT & DARSHAN IN SHIRDI
Pilgrimage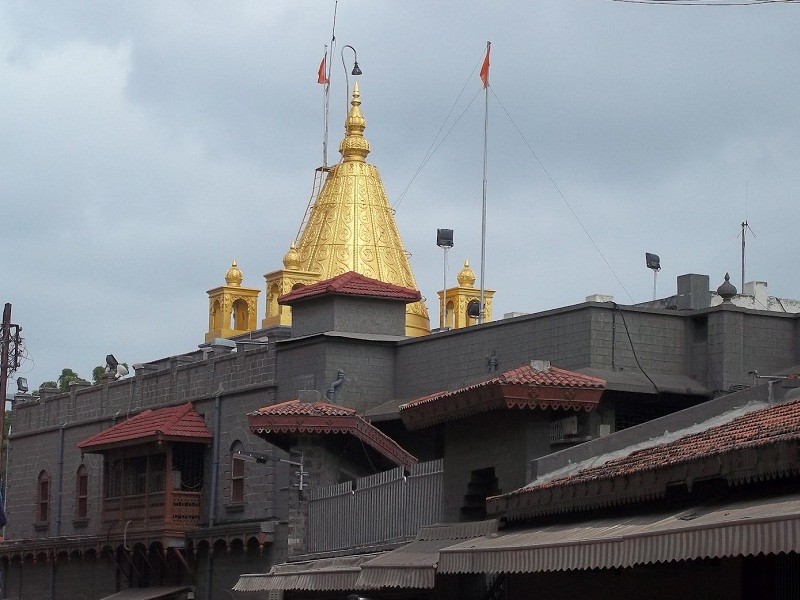 Ideal Trip Duration:
Full Day

Nearest City to Shirdi:
Pune (180 Kms), Mumbai (258 Kms)

Best Time to Visit Shirdi:
October to March

Peak Season:
October to February & May to June
At a distance of 58 km from Manmad, 82 km from Ahmednagar, 90 km from Nashik, 180 km from Pune, and 258 km from Mumbai, Shirdi is a pilgrimage town located in Ahmednagar district of Maharashtra. This is one of the popular places of pilgrimage in Maharashtra as well as in India.

Shirdi is home to the shrine of Shirdi Sai Baba, which is the main attraction for the devotees as part of Shirdi tour packages. Sai Baba, who belonged to the 20th century, is known as one of the greatest saints of India. Sai Baba visited Shirdi when he was 16 years old and stayed there until he died in 1918. Sai Baba transformed this small village into a holy pilgrimage site for his devotees. This is one of the must include places in Maharashtra tour packages.

Many tales of the renowned Shirdi Sai are associated with Shirdi, among the best pilgrimage places to visit near Pune. His selfless love and dedication to the poor earned him respect for which he is worshiped even now. Shirdi is the place where he attained his 'Samadhi', or the final abode.

The Shirdi temple complex covers an area of about 200 square meters. It includes Gurusthan, Samadhi Mandir, Dwarkamai, Chavadi, and Lendi Baug. Shirdi Temple is one of the richest temples in India with estimated donations of INR 4 billion per annum. Maruti Temple, Khandoba Mandir, Sai Heritage Village, Shanisinghnapur, and Nashik are the other places to visit in Shirdi.

A large number of devotees of all faiths flock to the temple of Shirdi Sai Baba throughout the year. On average, daily 50,000 devotees visit Shirdi village, to have the darshan of Sri Saibaba. In the festival season, more than 100,000 devotees visit the temple every day. The Sri Sai Baba Sansthan Trust (Shirdi) has provided 2,500 rooms of varied capacity for accommodation. Apart from the temple trust complex, there are many accommodation options available in Shirdi ranging from budget to star category.

Pune International Airport is the nearest airport, which is about 185 km from Shirdi and has daily flights from Mumbai, Bangalore, Hyderabad, Chennai, Kochi, Delhi, Kolkata, and Goa. Shirdi is well connected by train with Ahmednagar, Pandharpur, Chennai, Hyderabad, Aurangabad, Kalka, Mumbai, Pune, Nashik, Chandigarh, Delhi, Agra, Bhopal, Manmad, Puri, Vijayawada, Vizag, Tirupati, and Mysore. Manmad Junction Railway Station is the major railhead, which is about 58 km from Shirdi. Shirdi lies on the Ahmednagar-Manmad Highway and is well-connected by bus to major cities like Nashik, Aurangabad, Mumbai, Pune, Goa, Ahmednagar, Ahmedabad and Hyderabad.

The best time to visit Shirdi is throughout the year but the peak season is from October to November.
Internet Availability:
Average
Languages Spoken:
Marathi, Hindi and English
Major Festivals:
Gurupurnima, Dassera & Ramnavami