MADURAI TOURISM | MEENAKSHI AMMAN TEMPLE | PLACES TO VISIT & TEMPLES IN MADURAI

Heritage |
Pilgrimage |

City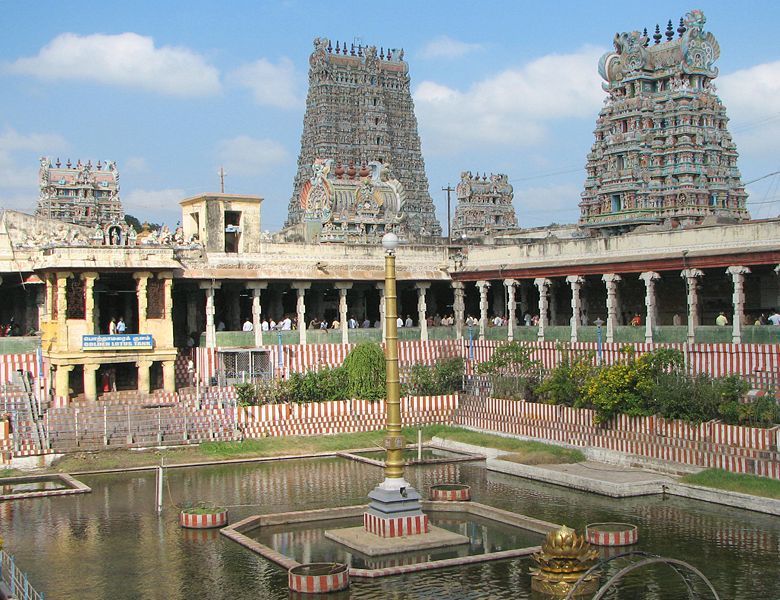 Ideal Trip Duration:
Full Day

Nearest City to Madurai:
Madurai

Best Time to Visit Madurai:
October to March

Peak Season:
January to February & May to June
At a distance of 464 km from Chennai, 136 km from Trichy, 169 km from Thanjavur, 170 km from Rameswaram, 114 km from Kodaikanal & 209 km from Coimbatore, Madurai is the third largest city in Tamilnadu and one of the most famous centers of pilgrimage in India and also the prime site of heritage in Tamil Nadu. The city is very well known for Madurai Meenakshi Temple and among the must include places to visit near Trichy.

Situated on the banks of the River Vaigai, Madurai is also referred to as Athens of the East and Temple Town. Madhurai is the oldest continually inhabited city in the Indian peninsula, with a history dating all the way back to the Sangam period of the pre-Christian era. It has been inhabited since at least the 3rd century BCE. It is considered as the cultural capital of Tamilnadu.

Madurai was the seat of power of the Pandyan Empire. It was built by the Pandyan king Kulasekhara and was the capital city of the great Pandya kings of South India. It was later ruled by Cholas, Later Pandyas, Madurai Sultanate, Vijayanagara, Madurai Nayaks and finally British. Pandyas and Nayaks contributed enormously to the development of Meenakshi Amman Temple and Madurai city.

Meenakshi Amman Temple (known as Madhurai Meenakshi) is the biggest landmark of Madurai. It is one of the largest temples in India. The temple has a stunning architecture and a significant testimony for Vishwakarma Brahmins for their master architecture in sculpting this temple. The core city of Madurai is built parallel to the streets of Madhurai Temple.

Along with Meenakshi Temple, Thirumalai Nayak Mahal & Koodal Alagar Temple are other important places to visit in Madurai. Madurai is also a base station to visit Trichy, Thanjavur, Rameswaram and kodaikanal.

The Sangam period poet Nakkeerar is associated with some of the Tiruvilayaadal episodes of Sundareswarar - that are enacted as a part of temple festival traditions even today.

Madurai has several bus stations. Most of the long distance buses and inter-state buses start from Mattuthavani Bus Terminus (8 km from Railway Station). Buses to Chennai, Bangalore, Trichy, Rameswaram, Thanjavur, Tirupathi, etc start from here. Arappalayam Bus Station is another major bus station (3 km from Railway Station) with connectivity to Kodaikanal, Palani, Theni, Dundigal, etc. Periyar bus station near Railway station is the hub for local city buses.

Internet Availability:
Very Good
Languages Spoken:
Tamil, Malayalam & English
Major Festivals:
Navarathri festival (Sep-Oct),
Annual Festival (April)