LONAVALA TOURISM | TOURIST PLACES TO VISIT & TRAVEL GUIDE TO LONAVALA
Hill Station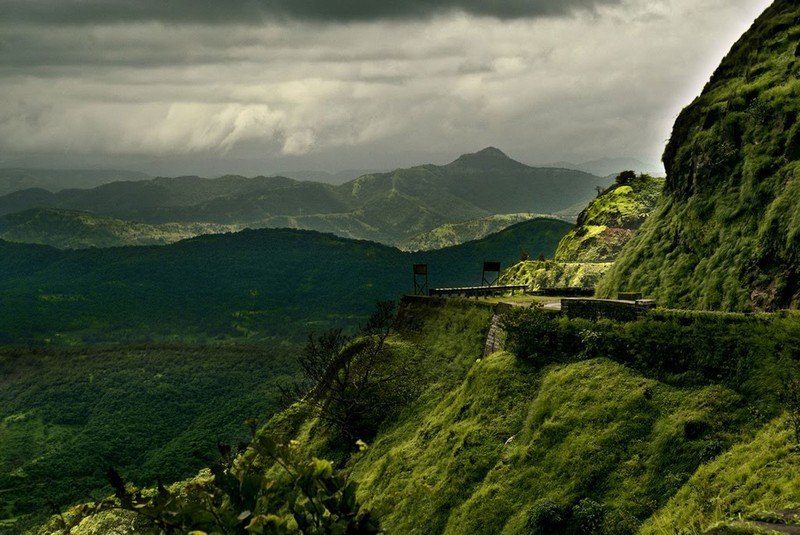 Ideal Trip Duration:
2-3 Days

Nearest City to Lonavala:
Pune (67 Kms), Mumbai (95 Kms)

Best Time to Visit Lonavala:
September to January

Peak Season:
October to December & May to June
At a distance of 67 km from Pune, 95 km from Mumbai, and 282 km from Aurangabad, Lonavala is a beautiful hill station in the Pune district of Maharashtra. It lies at an altitude of 622 m in the Sahyadri Ranges which separates the Deccan Plateau and the Konkan Coast. Lonavala is one of the top hill stations in Maharashtra, and also among the famous places to visit in Maharashtra.

The twin hill stations of Lonavala and Khandala are the popular tourist places to visit near Pune & Mumbai. The hill station is spread over an area of 38 square km. The name of the city is derived from the Sanskrit word 'Lonavali', which refers to a group of caves. The name was given to the place due to the presence of many caves in and around the city. Lohagad Fort, Karla Caves and Rajmachi Point are some of the best places to include in Lonavala tour packages.

Lord Elphinstone, who was the Governor of the Bombay Presidency, developed Lonavala along with Khandala in 1871. Present-day Lonavala was a part of the Yadava Dynasty, which was taken over by the Mughals and then Marathas ruled before it eventually fell into the hands of the British. The forts in the region and the Malva warriors played an important role in the history of the Maratha and Peshwa empires.

Lonavala has several tourist places in the form of caves, lakes, forts, and waterfalls. Some of the best places to visit in Lonavala are Lohagad Fort, Rajmachi Point, Karla Caves, Valvan Dam, Lonavala Lake, Tiger's Leap, Bhaja Caves, Rajmachi Fort, Bhushi Dam, Korigad Fort, Kune Waterfalls, Tikona Fort, Visapur Fort, Bedsa Caves, and Tung Fort.

Pune International Airport is the nearest airport, which is about 69 km from Lonavala and has daily flights from Mumbai, Bangalore, Hyderabad, Chennai, Kochi, Delhi, Kolkata, and Goa. Lonavala has its own railway stations and is well connected by train with Goa, Delhi, Mumbai, Pune, Kochi, Bangalore, Ahmedabad, Hyderabad, and many other major cities in India. Lonavala is well connected by bus with Mumbai, Pune, Satara, Goa, Shirdi, Ahmedabad, Bangalore, Jodhpur, Rajkot, and Mangalore.

The best time to visit Lonavala and Khandala is during the monsoon, between July - September when the scenic spots become lush green and the waterfalls are in full flow.
Internet Availability:
Average
Languages Spoken:
Hindi, Marathi and English
Major Festivals:
Details Not Available