TIRUPATI BALAJI TEMPLE | DARSHAN, TEMPLES & TRAVEL GUIDE TO TIRUPATI
Pilgrimage |

City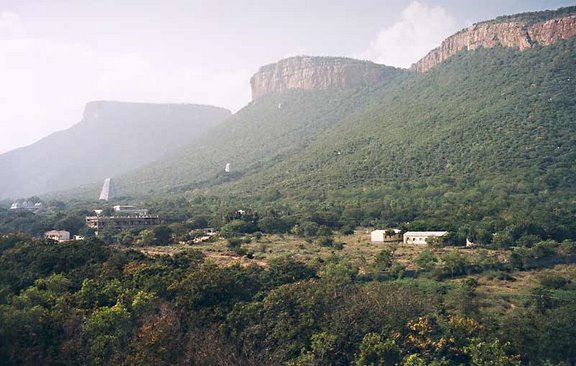 Ideal Trip Duration:
1-2 Days

Nearest City to Tirupati:
Tirupati, Chennai (134 Kms)

Best Time to Visit Tirupati:
October to March

Peak Season:
April to May & September to December
At a distance of 71 km from Chittoor, 413 km from Vijayawada, 556 km from Hyderabad, 763 km from Vizag, 134 km from Chennai and 259 km from Bangalore, Tirupati is a pilgrimage city in the extreme southeast of Andhra Pradesh in Chittoor district. It is often referred as a synonym to Tirumala (called as Tirumala Tirupati), which is a sacred temple town famous for Sri Venkateswara Temple also known as Tirumala Tirupati Balaji Temple. Tirupati along with Chandragiri is an ideal Chennai getaways for a two day trip and also one of the top Andhra Pradesh tourist places.

Tirupati is one of the most ancient and sacred pilgrimage sites in India. Tirumala, the home of Lord Venkateswara is at a distance of 22 km from Tirupati. However, Tirupati is the town and transport hub to Tirumala at the bottom of the hill. The initial temple at Tirumala was built by the Tamil king Thondaimaan. The Pallavas of Kanchipuram (9th century), Cholas of Tanjore (10th century), Pandyas of Mathura and Vijayanagara Kings (14th & 15th centuries) regularly visited the temple and contributed largely to the temple. Especially, Sri Krishna Devaraya of Vijayanagara Empire contributed a lot to the temple. Now the temple is under the maintenance of TTD.

Spread over an area of 450 sq. km, Tirupati offers a magnificent religious and natural delight to devotees as well as tourists. Apart from Lord Venkateswara Temple in Tirumala, Varahaswami temple, Tiruchanur temple of Goddess Padmavati, Govindaraja temple, Srinivasa Mangapuram, Avanakshamma temple, ISKCON Lord Krishna Temple etc. are the important temples in Tirupati. Kapila Theertham, Parasurameswara Temple in Gudimallam, Kodanda Rama Swamy Temple, Chandragiri Fort, Kanipakam, Srikalahasti and Talakona Falls are the famous Tirupati tourist places.

Tirupati is also known for its fairs and festivals. The biggest festival though is Tirumala temple Brahmotsavam, the Vijayanagara Festival held at Chandragiri Fort and the Rayalaseema Food and Dance Festival are some other attractions of the temple town. The Gangamma Jatra held for a week in May is another important festival here. It is held at the Tataiah Gunta Gangamma temple in Tirupati and is known for its unusual rituals.

Renigunta is the nearest airport (15 km Tirupati) which serves direct flights from Delhi, Hyderabad, Chennai as well as Bangalore. Tirupati Railway Station is well connected with Hyderabad, Chennai, Trivandrum, Kanyakumari, Kakinada, Nagercoil, Kolkata, Pondicherry, Jammu, Bangalore, Mumbai, Bhubaneswar, New Delhi, Vizag, Mangalore, Gujarat, Kochi and Jharkhand. Buses are available from Tirupati to the adjacent cities like Chennai, Kanchipuram, Vellore, Vizag, Bangalore, Vijayawada, Coimbatore, Madurai, Trichy, Mysore and Hyderabad.

The best time to visit Tirupati is from October to March while the Peak Season is April to May & September to December. Usually it takes 1-2 days to visit major places in and around Tirupati.
Internet Availability:
Very Good
Languages Spoken:
Telugu, Tamil, English, Hindi
Major Festivals:
Tiruchanur Brahmotsavas (Nov)