ABU DHABI TOURISM | TOURIST PLACES TO VISIT & TOUR PACKAGES (2023)

City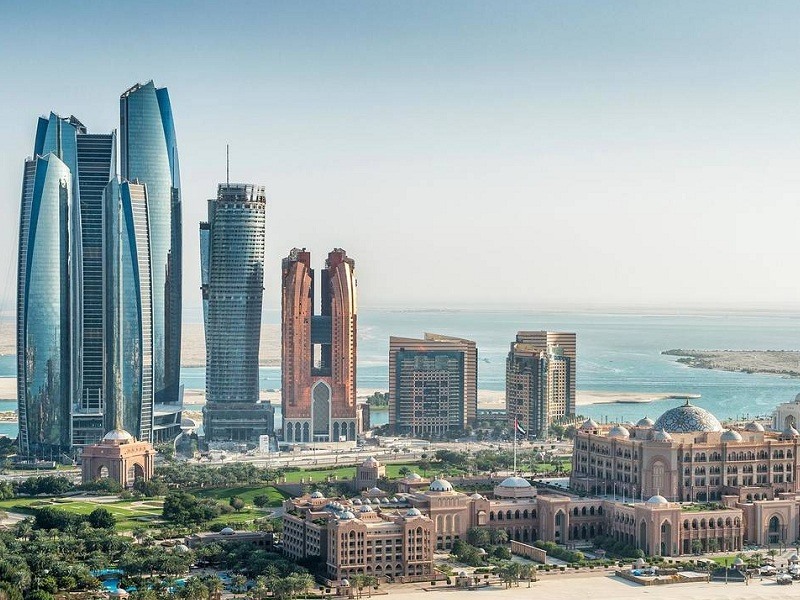 Ideal Trip Duration:
2-3 Days

Nearest City to Abu Dhabi:
Abu Dhabi

Best Time to Visit Abu Dhabi:
November to March

Peak Season:
December to January
At a distance of 127 km from Dubai, 155 km from Sharjah, and 560 km from Qatar, Abu Dhabi is the capital and the second-most populous city of the United Arab Emirates after Dubai. It is also the capital of the Emirate of Abu Dhabi and among the popular destinations to visit as part of the Dubai Tour Packages.

The largest of the seven emirates of UAE, the city of Abu Dhabi is located on an island in the Persian Gulf, off the Central West Coast. Abu Dhabi is the home of the United Arab Emirates Government and the Supreme Petroleum Council. The city is home to the President of the UAE, who is a member of the Al Nahyan family. It is the country's center of politics and industry, and a major culture and commerce center. Abu Dhabi accounts for about two-thirds of the roughly $400 billion UAE economy.

One of the richest cities in the world, Abu Dhabi is a perfect example of a modern Gulf oil-city that has evolved from being a fishing village to a megacity in just a few decades. With its rich past tracing back to 3000 BC, Abu Dhabi was a modest village in a desert housing stone huts and hundreds of palm trees. The new shining city of Abu Dhabi started evolving with the discovery of oil during the 1950s, which happened to be 10% of the world's oil reserve. Abu Dhabi's rapid development and urbanization, coupled with the massive oil and gas reserves and production and relatively high average income, have transformed it into a large, developed metropolis.

Abu Dhabi is a collage of magnificent architecture, stunning beaches, traditional and cultural monuments, adventure-sport destinations and premium ultramodern shopping plazas. The city has preserved its distinct Arabian culture amidst its glitz and glamour. The desert city is also home to some of the most beautiful mosques and rustic old towns displaying its rich desert-trader past. Sheikh Zayed Grand Mosque, Louvre Abu Dhabi, Emirates Park Zoo, Ferrari World, Etihad Towers, Qasr Al-Hosn Fort, Al Jahili Fort, Al Ain Palace Museum, Saadiyat Public Beach, Sir Bani Yas Island, Heritage Village, Yas Mall, Heritage Village, etc. are some of the must include places in Abu Dhabi Tour Packages. The city is also known for its shopping and adventure opportunities like Desert Safari, Sky-diving, Kayaking, and wakeboarding, etc.

The nightlife of Abu Dhabi is equally active and jazzy with its many fantastic options for bars and clubs. One can enjoy live music, themed bars and some very luxurious clubs in Abu Dhabi. Although there are strict rules to follow while purchasing alcohol, serving alcohol is not an issue at these various bars and clubs. However, those on a visitor's visa are hardly asked for the license even when purchasing alcohol. For men, there is a strict dress code in bars. They cannot enter if they're wearing sandals, flip-flops or shorts. There are special Ladies' nights at various bars and clubs where free drinks are served to women.

The cultural capital of the United Arab Emirates, Abu Dhabi hosts an array of varied festivals and events throughout the year. Eid ul Fitr, Eid ul Adha, Abu Dhabi Festival, National Day Festival, Abu Dhabi International Dance Festival and Abu Dhabi Shopping Festival are some of the famous festivals celebrated in Abu Dhabi.

Arabs are very particular about their dress code, which is followed almost similarly throughout the United Arab Emirates. Foreigners are free to practice their religion and dress in a liberal manner as long as it is modest and does not reveal too much skin. Public display of affection is not accepted anywhere in UAE, although the presence of people from various ethnic groups has to lead the acceptance of other social customs such as a man and a woman holding hands. However, it is advised to avoid any such practices just to be cautious.

Abu Dhabi International Airport has well flight connectivity with around 85 cities in about 49 countries. It is the second busiest airport in UAE after Dubai airport, offering great connectivity from almost all parts of the world. Several direct flights connect Abu Dhabi to India. One can reach Abu Dhabi by taxi or bus from Dubai or any other place in the UAE. Local transport in Abu Dhabi is well-planned and offers a number of options to move around locally in the city such as buses, taxis, ferries, and hydroplanes.

Like other Emirates, the weather of Abu Dhabi also remains hot all-year-round. However, November to March is the best season to visit Abu Dhabi when the temperature is cool and suitable for sightseeing. The summer season lasts in Abu Dhabi from April- September while June, July, and August are the hottest months with high temperatures combined with unpleasant humidity.
Internet Availability:
Good
Languages Spoken:
Arabic, English, Hindi, Urdu, Tamil, & Somali
Major Festivals:
Eid ul Fitr, Eid Al Adha & Abu Dhabi Festival