KODAIKANAL TOURISM | TOURIST PLACES TO VISIT & TRAVEL GUIDE TO KODAIKANAL
Hill Station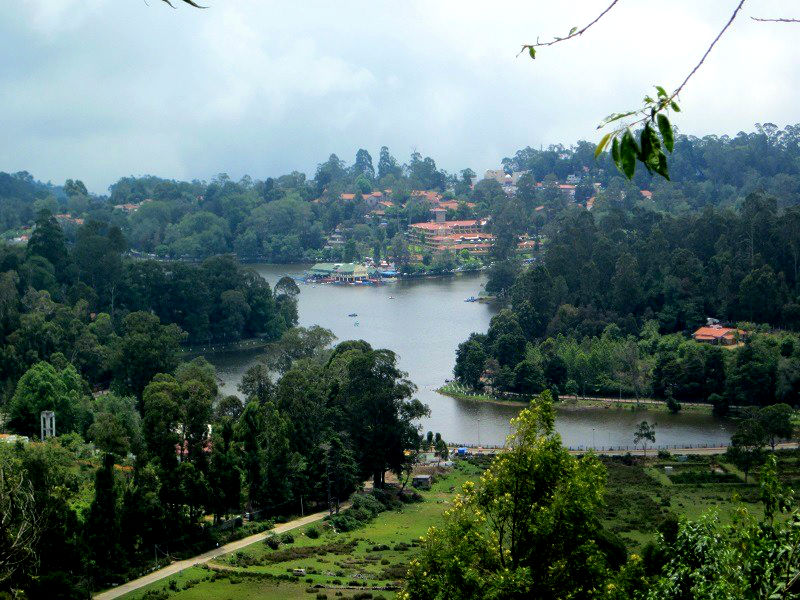 Ideal Trip Duration:
1-2 Days

Nearest City to Kodaikanal:
Madurai (95 Kms)

Best Time to Visit Kodaikanal:
October to June

Peak Season:
October to January & March to May
At a distance of 95 km from Dindigul, 117 km from Madurai, 162 km from Munnar, 169 km from Coimbatore, 253 km from Ooty, 272 km from Kochi, 469 km from Bangalore, & 528 km from Chennai, Kodaikanal, also referred to as Kodai is a beautiful hill station in the Dindigul district of Tamilnadu. It is one of the best hill stations not to miss in a South India tour and among the top places to visit in Tamilnadu.

Often referred to as the 'Princess of Hill stations', Kodai is one of the popular places to visit in summer as part of honeymoon trip. It is situated at an altitude of about 7000 feet (2133 m) on the southern tip of the upper Palani hills. It has several scenic natural attractions which are enjoyed by its visitors and make it a popular romantic destination. Coaker's Walk, Silver Cascade, and Kodai Lake are among the must include places in your Kodai tour packages.

The earliest residents of Kodaikanal were the Palaiyar tribal people. Modern Kodaikanal was established by American Christian missionaries and British bureaucrats in 1845, as a refuge from the high temperatures and tropical diseases of the plains. In the 20th century, a few elite Indians started relocating to this enchanting hill station and it started becoming popular among nature lovers. Kodai can be visited along with Madurai tour packages.

Kodaikanal is not extensively commercialized like Ooty and it offers a pleasant experience to tourists with relatively less crowd. Kodai Lake, Bryant Park, Coaker's Walk, Bear Shola Falls, Silver Cascade, Pillar Rocks, etc are some of the prominent places to visit in Kodaikanal. The hills offer beautiful views all around, especially from the Coaker's Walk.

About 134 km from Kodaikanal, Madurai airport is the nearest airport that has regular flight connectivity with cities like Chennai, New Delhi, and Bengaluru. Kodai Road, about 79 km away, is the nearest train station which has good train connectivity with Chennai, Tiruchendur, Nagercoil, Delhi, Tirupati, Rameshwaram, Dindigul, Trichy, Madurai, Kanyakumari, Howrah, Hyderabad, Villupuram, Mysore, Tirunelveli, Palani, Palakkad, Tuticorin, and Mumbai. Direct bus connectivity is available from Madurai, Coimbatore, Palani, Dindigul, Ooty, etc.

The best time to visit Kodaikanal is from October to June, however, the weather remains a bit chilly during December and January. Being a hill station, Kodaikanal attracts a huge number of tourists during summer when the picturesque hill station looks the most colorful. However, those who wish to go trekking, plan your trip to Kodaikanal between October and February.
Internet Availability:
Good
Languages Spoken:
Tamil, Marati, Malayalam & English
Major Festivals:
Summer Festival
Notes/Tips:

In Kodaikanal bus station, there are several bus time tables printed at each shop in the station. Most of the timings mentioned are outdated or incorrect. You need to check with bus station enquiry for correct bus timing.