NAINITAL TOURISM | TOURIST PLACES TO VISIT & TRAVEL GUIDE TO NAINITAL
Hill Station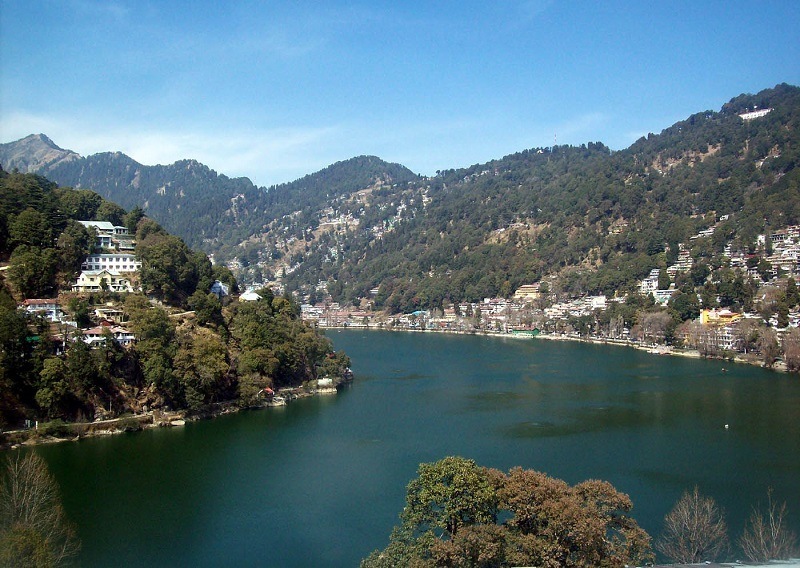 Ideal Trip Duration:
2 Full Days

Nearest City to Nainital:
Delhi City (294 Kms)

Best Time to Visit Nainital:
March to May & December to February

Peak Season:
December to January & May to June
At a distance of 66 km from Ramnagar, 278 km from Dehradun, and 294 km from Delhi, Nainital is a beautiful hill station in Uttarakhand. Situated at the Kumaon foothills of Himalayas, it is one of the most popular tourist places to visit in India and among the best places to experience Uttarakhand Tourism.

Nainital is famous for its scenic mountain views and is commonly known as the Lake District of India. Situated at an altitude of 1938 m, Nainital derives its name from Naini Lake, among the must include places in your Nainital tour packages. The highest point is Naina Peak or China Peak, with an elevation of 2,615 m. Nainital is surrounded by mountains on three sides and the town is spread around the beautiful Naini lake.

Nainital was founded by a European businessman Percy Barron in 1841 and later it became summer retreat for the British who spent summers in these hills to escape the extreme hot weather of the plains. The British government built several schools and colleges in the region. This place is named after Naina Devi Temple, which is dedicated to Shakti, a form of Parvati. Nainital is one of the popular places to visit near Delhi.

Nainital is a famous tourist destination of India, attracting large number of domestic and foreign tourists every year. Some of the important places to visit in Nainital are Naina Peak, Nainital Lake, Naina Devi Temple, Mall, Raj Bhavan, High Altitude Zoo, Bhimtal and Sattal. Naini Lake has facilities for boating and yachting. Facilities for horse riding, skating, golf, and rock climbing are also available for visitors. Nainital is also famous for its various schools and research facilities. The Observatory or The Aryabhatta Research Institute of Observational Sciences (ARIES) is the center for astronomical studies and optical tracking of artificial satellites.

Pantnagar Airport (68 km) is the nearest airport to Nainital which has direct flights from Delhi. Kathgodam Railway Station is the nearest railway station, which is 24 km from Nainital. It is well connected with Moradabad, Delhi, Lucknow, Jammu Tawi, Kanpur, Dehradun, Jaisalmer and Howrah. Nainital is well connected by road with Delhi, Haldwani, Dehradun, and Rampur. Regular buses can fly from Kathgodam to Nainital.

The best time to visit Nainital is from March to May & December to February. The hill station receives snowfall during the winter months from December to February, which receives the maximum number of tourists.
Internet Availability:
Average
Languages Spoken:
Garhwali, Hindi and English
Major Festivals:
Details Not Available