BENTOTA TOURISM | TOURIST PLACES TO VISIT & TRAVEL GUIDE TO BENTOTA

Beach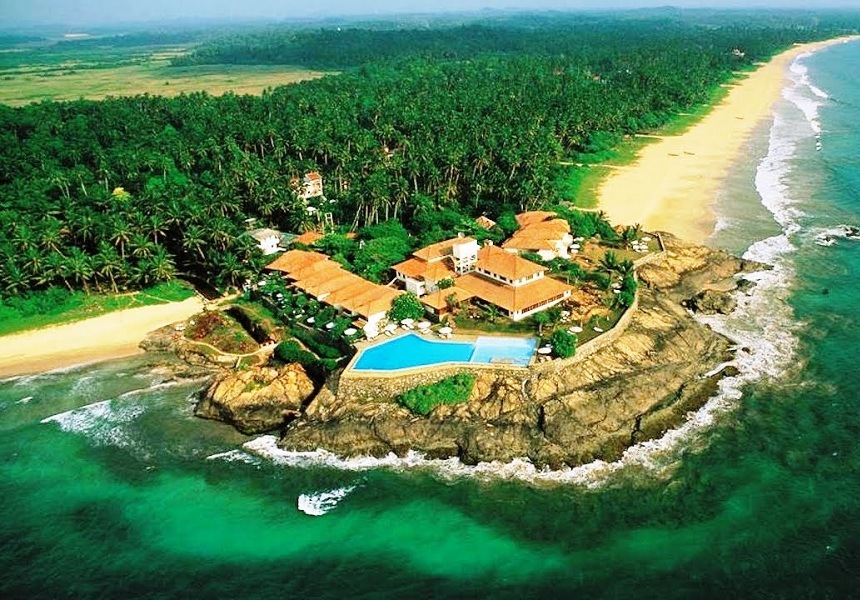 Ideal Trip Duration:
1-2 Days

Nearest City to Bentota:
Colombo (104 Kms)

Best Time to Visit Bentota:
October to April

Peak Season:
December to February
At a distance of 55 km from Galle, 89 km from Mirissa, 104 km from Colombo, 180 km from Kandy, 195 km from Ella, 209 km from Nuwara Eliya, 231 km from Sigiriya and 262 km from Anuradhapura, Bentota is a coastal town in Galle district of Southern Province in Sri Lanka. Known for its sandy shores, it is one of the popular beaches to visit in the island country as part of Sri Lanka Tour.

Located on the southern bank of the Bentota River, Bentota is a quaint town surrounded by sandy shores, pristine waters and lush green landscapes with the dominance of tall palm trees. Interestingly, the name 'Bentota' is derived from Ben, a demon who once ruled the Tota or river bank. It is considered to be the prime beach resort of Sri Lanka as the National Holiday Resort Complex is associated with the Bentota Beach.

The place is known for its sun-kissed beaches, lagoon, dive sites that offer the best views of coral reefs, century-old Buddhist temples, gardens and long stretches of coconut trees. Its glorious sun-kissed beaches make the town a perfect destination for families to spend quality time on the beach. Bentota Beach, Brief Garden, Moragalla Beach, Cinnamon Island, Kande Vihare Temple, Galapata Vihara, and Madu Ganga River Safari are the top places to visit in Bentota. Bentota is home to the majestic marine turtles. The community-run hatcheries in the area are doing their bit to help propagate marine life.

Bentota is also the place for some water sports like snorkeling, deep-sea fishing, and scuba diving. Also, this quaint town is a favorite wedding and honeymoon destination for Sri Lankans and foreigners alike. Apart from this, the coastal town is well known for its toddy production, an alcoholic beverage made from coconut nectar, and the rejuvenating Ayurveda therapies that the scenic village offers. The creation of the Bentota National Holiday Resort Complex has boosted the economy of the town with five star and luxury hotels opening their properties at the beachfront.

Bandaranaike International Airport, Colombo, is the closest airport which is about 109 km from Bentota. From there, one can either travel by public transport or book your seat on a domestic flight. If you choose the latter option, the nearest domestic airport is the Bentota River Airport. Bentota Railway Station is well connected by trains with Colombo, Galle, Matara, and Aluthgama. While, Aluthgama is the nearest big railway station, which is around 4 km away from Bentota. Bentota is well connected by bus with Colombo, Galle, Matara, Aluthgama, and Mirissa.

October to April is considered to be the best time to visit Bentota when the temperature is pleasant and ideal for water sports activities and sightseeing at the lovely seashores. From May to September, Bentota is drenched in rains, the sea gets pretty violent, and water sports are not encouraged then. But since this is the off-season, one will get cheap rates for flight tickets and hotels during this period.
Internet Availability:
Average
Languages Spoken:
Sinhalese, Tamil, & English
Major Festivals:
Details Not Available