PEDONG TOURISM | TOURIST PLACES TO VISIT & TRAVEL GUIDE TO PEDONG
Hill Station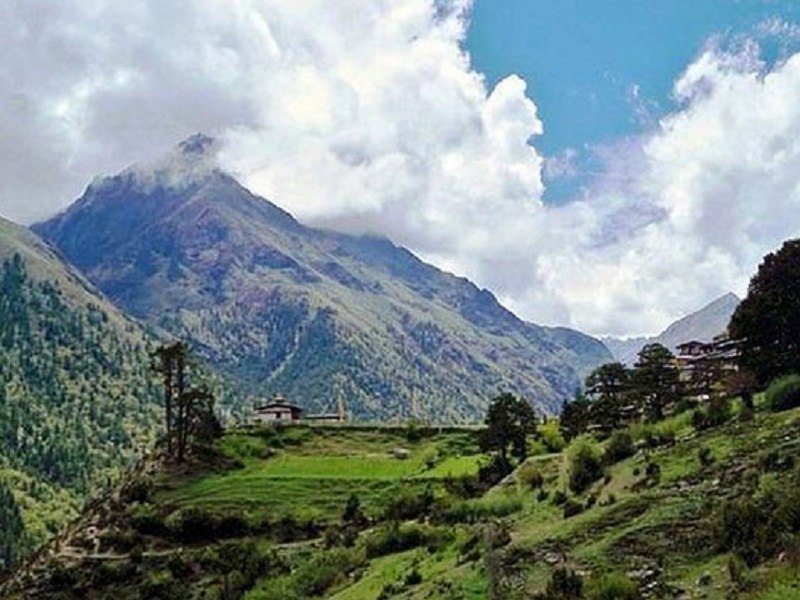 Ideal Trip Duration:
1-2 Days

Nearest City to Pedong:
Guwahati (488 Kms), Kolkata (640 Kms)

Best Time to Visit Pedong:
October to March

Peak Season:
March to May
At a distance of 21 km from Kalimpong, 21 km from Lava, 70 km from Darjeeling, 73 km from Gangtok, 86 km from Siliguri, 488 km from Guwahati and 640 km from Kolkata, Pedong is a small picturesque hill town in Kalimpong district of West Bengal. Situated on a ridge and surrounded by pine forests, it is one of the great places to visit near Kalimpong.

Positioned at an altitude of 3,970 feet, Pedong lies between Lava and Kalimpong. The town, which is located on a ridge, commands a panoramic view of the Kanchenjunga and the surrounding mountains. Pedong gets its name from a 200 years old Pine Tree which is located at the heart of the town. In Bhutanese language 'Pe' means Pine and 'Dong' stands for Tree, i.e. Place of Pine Trees. The town is divided into two parts, Upper Pedong and Lower Pedong.

Pedong is one of the oldest towns in this region with significant historical importance. The town used to be a major transit hub on the ancient silk route that connects India to Lhasa via the Jelep La Pass. Today the same route has become common tourist attraction. Pedong witnessed the long standing dispute between Lepchas and Bhutias. After Anglo - Bhutanese war in 1865 CE, British took control over Pedong.

Pedong is blessed with abundant natural beauty and is a good place to relax for a few days amidst nature. Pine forests, lush green valleys and over viewing of Mt. Kanchenjunga and Mt. Siniolchu make beautification to this place. Nathula and Jelep La Pass are closely visible from Pedong. Pedong Monastery, Damsang Fort, Silent Valley, Cross Hill, Ramitey View Point and Tinchuley View Point are the popular places to visit in Pedong. Besides sightseeing, visitors can also go for Nature walks, Fishing, Trekking, Rock climbing, River picnicking, Camping and Bird watching.
Bagdogra International Airport is the nearest airport, which is about 98 km from Pedong. It has well connected flights from Kolkata, Guwahati and New Delhi. About 92 km from Pedong, New Jalpaiguri is the nearest rail head and is well connected by trains with Patna, New Delhi, Mumbai, Guwahati, Howrah, Bangalore, Dibrugarh, Puri, Gaya, Indore, Jaipur, Kolkata, Amritsar, Chennai, Chandigarh, Ranchi, Bhubaneswar, Cochin and Agartala. Pre-paid taxis are available outside the station to reach Pedong from Bagdogra and New Jalpaiguri. Pedong is well connected by road with Siliguri, Gangtok, Kalimpong and Darjeeling.

Pedong offers simple accommodation to its guests and tourists. Hotel service with basic facilities is available at affordable rates. Losar & Pedong Mela are the two major festivals celebrated in Pedong with great enthusiasm which attracts huge number of tourists from all over the state. Dashain, Maghe Sankranti, Holi and Diwali are the other festivals celebrated in Pedong.

Pedong has pleasant climate throughout the year. However, the best time to visit this hill town is from October to March as the weather is pleasant and suitable for sightseeing during these months.
Internet Availability:
Poor
Languages Spoken:
Bengali, Nepali, Lepcha, Hindi & English
Major Festivals:
Losar & Pedong Mela