KALIMPONG TOURISM | TOURIST PLACES TO VISIT & TRAVEL GUIDE TO KALIMPONG
Hill Station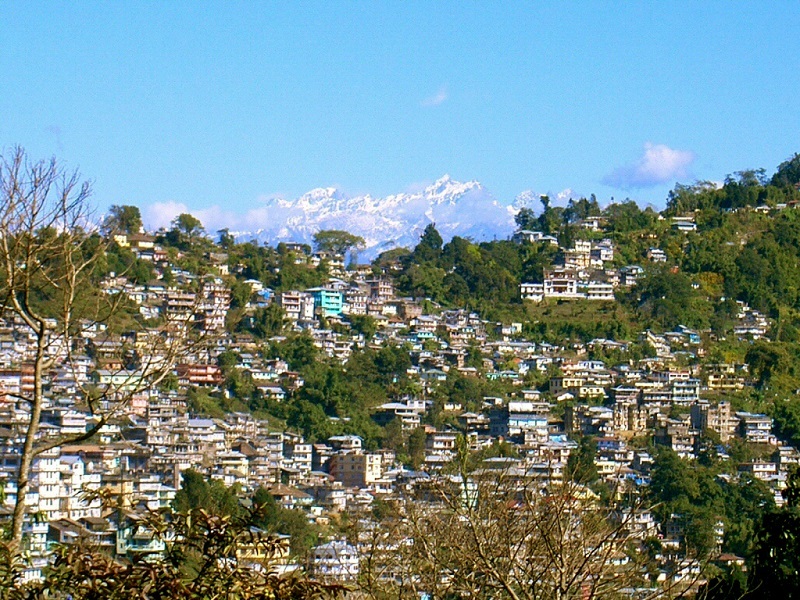 Ideal Trip Duration:
1-2 Days

Nearest City to Kalimpong:
Guwahati (490 Kms), Kolkata (620 Kms)

Best Time to Visit Kalimpong:
March to May & September to December

Peak Season:
March to May
At a distance of 51 km from Darjeeling, 58 km from Namchi, 66 km from Siliguri, 72 km from New Jalpaiguri, 74 km from Gangtok, 89 km from Pelling, 358 km from Darbhanga, 445 km from Muzzafarpur, 490 km from Guwahati and 620 km from Kolkata, Kalimpong is a charming hill station in the Indian state of West Bengal. Placed at the foothills of Shivalik ranges, Kalimpong is the headquarters of Kalimpong district and among the most popular tourist destinations in West Bengal.

Perched at an altitude of 1250 m, Kalimpong is located in the northern part of the state of West Bengal close to the Bhutan - Tibet - Sikkim border. Kalimpong was an important trading center in earlier days, when the trade routes between Tibet, Bhutan and Sikkim were very much active. It was known as the silk route connecting Lhasa in Tibet with the rest of the subcontinent.

According to history, the area around Kalimpong was ruled by the Sikkimese Kings and was known as Dalingkot. In 1706, the Bhutan Empire took over the town and renamed it as Kalimpong. After the Anglo-Bhutan War in 1864, the Treaty of Sinchula was signed in which Bhutanese held territory east of the Teesta River was ceded to the British East India Company and merged into the present Indian state of West Bengal. After India's independence, Kalimpong became a subdivision of Darjeeling district and formed as a separate district in 2017.

Sits on a ridge overlooking the Teesta River, the town gets its name from two Tibetan words - Kalon means King's Minister and Pong means Stronghold. So the name Kalimpong actually means Stronghold of King's Minister. In Lepcha language the name Kalimpong means 'ridge where we play', as it was known to be the place for traditional tribal gatherings for summer sporting events.

Kalimpong is known for its temperate climate, panoramic valley views, ancient Buddhists monasteries, churches and Tibetan handicrafts. Deolo Hill, Zong Dhog Palri FO Brang Monastery or Durpin Monastery, Mangal Dham, Kalimpong Science Center, Tongsa Gumpha, Tharpa Choling Monastery, and Dr. Graham's Home are the top places to visit in Kalimpong. Kalimpong is also notable for its wide array of orchids and nurseries, which export Himalayan grown flower bulbs, tubers and rhizomes.

Bagdogra International Airport is the nearest airport, which is about 78 km from Kalimpong. It has well connected flights from Kolkata, Guwahati and New Delhi. About 72 km from Kalimpong, New Jalpaiguri is the nearest rail head and is well connected by trains with Patna, New Delhi, Mumbai, Guwahati, Howrah, Bangalore, Dibrugarh, Puri, Gaya, Indore, Jaipur, Kolkata, Amritsar, Chennai, Chandigarh, Ranchi, Bhubaneswar, Cochin and Agartala. Pre-paid taxis are available outside the station to reach Kalimpong from Bagdogra and New Jalpaiguri. Kalimpong is well connected by road with Siliguri, Gangtok, Kolkata and Darjeeling.

Losar is the major festival celebrated in Kalimpong with great enthusiasm which attracts huge number of tourists from all over the country. Dashain, Maghe Sankranti, Holi and Diwali are the other festivals celebrated in Kalimpong.

Kalimpong has pleasant climate throughout the year. However, the best time to visit this hill town is from March to May and September to December.
Internet Availability:
Poor
Languages Spoken:
Bengali, Nepali, Lepcha, Hindi & English
Major Festivals:
Losar, Dashain & Maghe Sankranti