VADODARA TOURISM | TOURIST PLACES TO VISIT & TRAVEL GUIDE TO VADODARA

Heritage |

City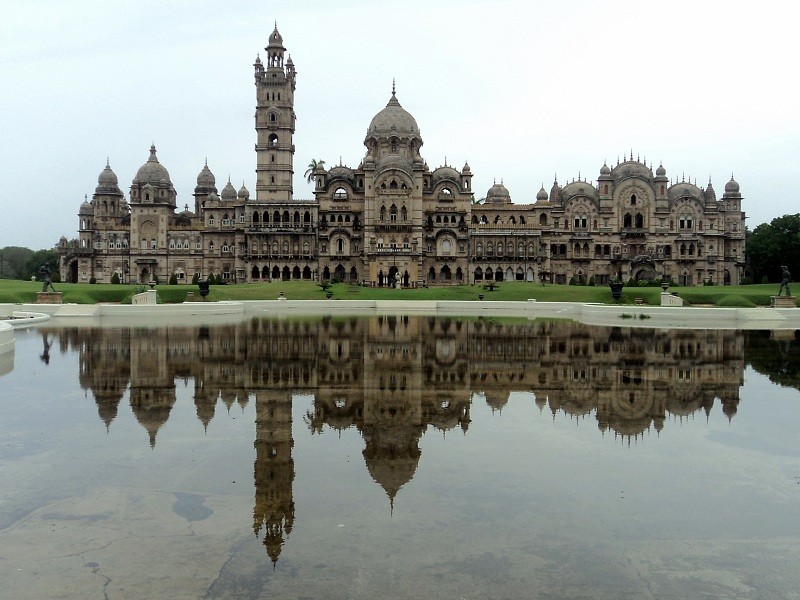 Ideal Trip Duration:
1-2 Days

Nearest City to Vadodara:
Vadodara

Best Time to Visit Vadodara:
October to March

Peak Season:
November to February
At a distance of 109 km from Ahmedabad, 132 km from Gandhinagar, 146 km from Surat, 192 km from Bhavnagar, 296 km from Rajkot, 339 km from Indore, 345 km from Udaipur, 386 km from Jamnagar, 396 km from Junagadh, 395 km from Gandhidham, 433 km from Mumbai, 447 km from Somnath, 476 km from Porbandar, 439 km from Bhuj, and 518 km from Dwarka, Vadodara is a beautiful city in the western Indian state of Gujarat. Located on the banks of Vishwamitri River, Vadodara is one of the popular tourist destinations in Gujarat and among the top attractions you must include in Gujarat packages.

Formerly called as Baroda, Vadodara is the third largest city in Gujarat, after Ahmedabad and Surat. Home to some of the most exemplary display of architecture, the tinsel town of Vadodara is the brainchild of Sayaji Rao Gaekwad III, a Maratha ruler who laid foundation for premier institutions to make this city an educational, industrial and commercial center. There are many tales associated with the name of the city. As per the history, the city was previously called as Chandanavati after its ruler Raja Chandan, later it was changed to 'Viravati 'meaning the abode of the brave, and then 'Vadpatra' due to the densely populated banyan trees on the banks of river Vishwamitri. The present name Baroda or Vadodara got derived from 'Vadpatra'.

The history of Vadodara can be traced back to 9th century when it was a small town called Ankottaka (present Akota), famous for Jainism. The imperial Baroda province was mainly ruled by Hindu Kings till the year 1297. Vadodara was ruled by Guptas in the early years and was later seized by Chalukyas. Then, it was taken over by Solanki Rajputs and years later the city was came under the rule of Delhi Sultans until they were overthrown by the Mughals in 1573 AD. The Marathas came to the throne of Vadodara in 1734 and ruled the city till 1947. After independence, the state of Baroda was merged into the Bombay State and became a part of Gujarat state officially in 1960. The period between 1875 & 1939 is considered as the golden period in the history of Baroda as the city was developed drastically in all sectors under the reign of Maharaja Sayaji Rao III.

Vadodara is not just an ideal getaway for a memorable weekend but also a famous city that oozes architectural brilliance as most of the offices and buildings designed during the rule of Guptas, Solankis, Mughals and Marathas still stand tall today. The Maharaja Sayajirao University of Baroda, Lakshmi Vilas Palace, Baroda Museum, Kirti Mandir and Sayajirao Gaekwad hospital are some of the notable architectural monuments in Vadodara. Besides, Sayaji Baug, Sursagar Lake, Nyay Mandir, EME Temple, Maharaja Fatehsingh Museum etc. are some of the prominent places to visit in Vadodara to relish the Gujarat Tourism.

Vadodara International Airport is the nearest airport which is about 7 km from Vadodara Railway Station. It has well connected flights from Mumbai, New Delhi, Bangalore, and Hyderabad. Vadodara Railway Station is well connected by trains with Bhuj, Surat, Trivandrum, Delhi, Rameswaram, Bangalore, Mumbai, Okha, Veraval, Pune, Indore, Bhavnagar, Kota, Darbhanga, Puri, Varanasi, Vishakapatnam, Lucknow, Jaipur, Chennai, Ahmedabad, Dehradun, Sawai Madhopur, Goa, Amritsar, Cochin, Kolkata, Udaipur, Jabalpur, Porbandar, and Jamnagar. Vadodara is well connected by road with all the major cities of Gujarat along with Mumbai, Pune, Nashik, Surat, Udaipur, Jaipur, Delhi, Indore, Bangalore and Hyderabad.

Often called as the Cultural Capital of Gujarat, the city of Baroda comes alive during the Navratri celebrations. No city in India celebrates the festival of Navratri with as much zeal and energy as Vadodara does. It is a 9 days long festival where huge idols of Goddess Durga are set in large pandals the inhabitants of Vadodara play Garba dance and Dandiya in the evenings.
Diwali, Uttarayan, Holi, Gudi Padwa, and Ganesh Chaturthi are the other prominent festivals that can be celebrated with much pomp and fervor in Vadodara.

Best time to visit Vadodara is during winter months i.e. from October to March. The temperatures are mild and the weather is pleasant during these months. Better to avoid visiting Vadodara during monsoon and summer months as the city experiences heavy rains between the months of June to September and extremely hot and humid climate during the summer months.
Internet Availability:
Average
Languages Spoken:
Gujarati, Marathi, Hindi & English
Major Festivals:
Navratri, Uttarayan, Holi & Diwali