KOZHIKODE TOURISM | TOURIST PLACES TO VISIT & TRAVEL GUIDE TO CALICUT

Beach |

City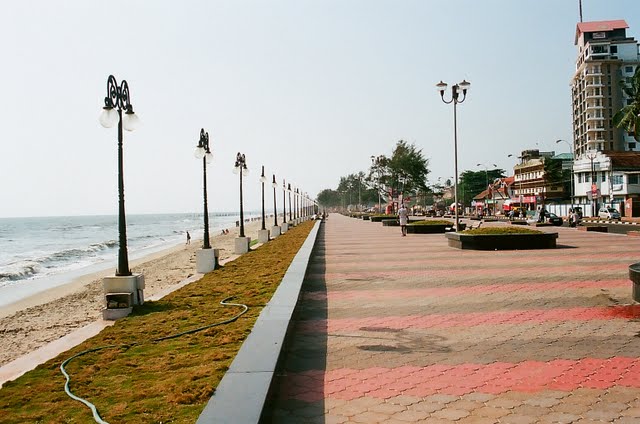 Ideal Trip Duration:
1-2 Days

Nearest City to Kozhikode:
Kozhikode

Best Time to Visit Kozhikode:
October to March

Peak Season:
December to January & May to June
At a distance of 179 km from Kochi, 124 km from Palakkad, 176 km from Coimbatore, 113 km from Thrissur, 158 km from Ooty, 241 km from Mangalore, 352 from Bangalore, 376 km from Trivandrum and 213 km from Mysore, Kozhikode (also known as Calicut) is a city in the state of Kerala. It is the 3rd largest city in Kerala and the headquarters of Kozhikode District.

The name Kozhikode is said to be derived from Koyil (palace) Kotta (fort). This is known by various names, for the Arabs it was Kalikat, for the Chinese it was Kalifo. Tipu Sultan, during the conquest of Malabar, unsuccessfully attempted to change the name of the city to Firozabad. Malayalis have always preferred to call it Kozhikode. With the Arabian Sea on the west and Wayanad Hills on the east, Kozhikode is a popular places to visit in Kerala.

According to history, Kozhikode was under the Chera rulers until 1122 AD. The city of Calicut came into existence in the 13th century when the Ernad King Udaiyavar conquered the area around Ponniankar and built a fort at a place called Velapuram, now known as Calicut. The Europeans called him Zamorin. Interestingly, the name Calicut is derived from 'calico,' the fine variety of hand-woven cotton cloth said to have originated from this place. Vasco Da Gama landed at the Kappad sea shore with three vessels and 170 men in 1498. A monument is constructed here to commemorate the historical landing.

Kozhikode was once the capital of the powerful Zamorins and a prominent trade and commerce center. Kozhikode city continues to be a center of flourishing domestic and international trade. Kozhikode city is the marketing center for commodities like pepper coconut, coffee, rubber, lemon grass oil etc. produced in Kozhikode and the neighboring districts of Wayanad, Malappuram and Kannur.

The town is known for its beautiful countryside, pristine beaches, historic sites, calm backwaters, wildlife sanctuaries, rivers, timber industry and ayurvedic medicines & ship building. Kappad Beach, Pazhassirajah Museum, Dolphin's Point, Tali Temple, the Jama-at-palli, Beypore, Vadakara, Thusharagiri, Kadalundi Bird Sanctuary are the important tourist places in Kozhikode.

Calicut International airport at Karipur, 26 km from the city, is the closest airport to Kozhikode. Calicut airport is well connected with Mumbai, Chennai, Coimbatore, Delhi, Kochi, Goa, Tiruchirapalli and abroad, specifically gulf countries. Kozhikode Railway Station is very well connected with cities like Delhi, Mumbai, Hyderabad, Chennai and Bangalore. Kozhikode is well connected by bus to many cities in Kerala, Bangalore, Chennai and Coimbatore.

Best time to visit Kozhikode is from November to May. It usually takes 1-2 full days to explore this area.

Internet Availability:
Very Good
Languages Spoken:
Malayalam,Hindi & English
Major Festivals:
Details Not Available