HORSLEY HILLS TOURISM | TOURIST PLACES TO VISIT & TRAVEL GUIDE TO HORSLEY HILLS
Hill Station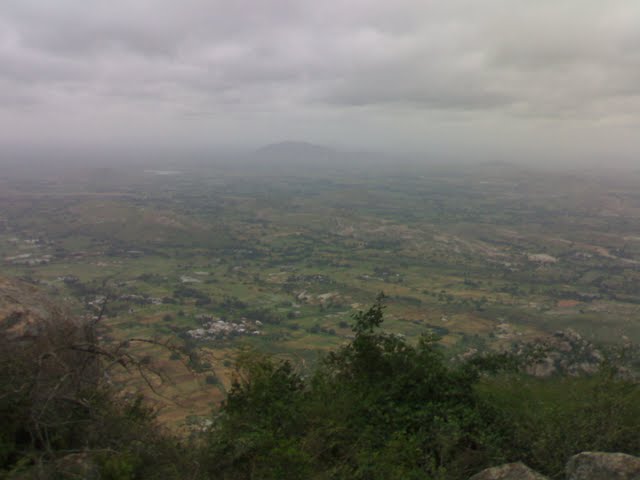 Ideal Trip Duration:
Full Day

Nearest City to Horsley Hills:
Tirupati (128 Kms), Bangalore (166 Kms)

Best Time to Visit Horsley Hills:
November to May

Peak Season:
February to May
At a distance of 27 km Madanapalle, 76 km from Rayachoty, 128 km from Cuddapah, 123 km from Chittoor, 116 km from Chikkaballapura, 128 km from Tirupati, 166 km from Bangalore and 531 km from Hyderabad, Horsley Hills is a famous Hill Station in Chittoor district of Andhra Pradesh and also one of the best Tourist places in Andhra Pradesh. This is one of the popular Bangalore getaways for a weekend trip and also one of the top hill stations near Bangalore.

Situated at an altitude of 1265 meters, Horsley Hills is an exciting place to visit. The old name of Horsley Hills was Yenugu Mallamma Konda. According to the legend there used to be a little girl named Mallamma who was taken care by Elephants. She used to heal tribal people on the hills. When she disappeared suddenly, people thought she was a goddess and built a temple for her. Later the place is named after W.D. Horsley, the Collector of Cuddapah district. He visited this place and was impressed by the beauty of the hills and chose this spot for his summer residence. Now the Governor of Andhra Pradesh uses this house as a summer residence and hence this house is called the Governors bungalow.

The scenic drive to Horsley Hills is exciting and has thick vegetation of various species of plants and wild animals. Covering the entire stretch of narrow road are dense growth of Eucalyptus, Jacaranda, Allamanda, Gulmohar, Reeta, Amla, Beedi leaves, Blue Gum and Sandalwood. Wildlife like bears, wild dogs, jungle fowl, sambar and panthers are also sheltered in the forest here.

The major tourist places around Horsley hills are Lake Gangotri, View points, Gali Banda, Environmental Park and the Horsley Hills Museum. Horsley Hills is also one of the few places to offer Zorbing in India. But it requires prior reservation a day before and is normally offered on a group package of minimum 20 participants. Other adventure sports conducted are rappelling and trekking. The weather of Horsley Hills is pleasant throughout the year and it can be visited anytime of the year. The peak season is from February to May.

The nearest airport is Bangalore International Airport, which is 144 km from Horsley Hills. The nearest Railway Station is at Madanapalle, 27 km away. It has train connectivity with Tirupati, Hyderabad, Chittoor and Guntakal. Horsley Hills has direct buses from Madanapalle town. Madanapalle is well connected by bus with Chittoor, Tirupati, Kadapa, Vellore, Bangalore, Chennai and Hyderabad.

Accommodation is available at Harita AP tourism resort. Other smaller private guest houses are also available around this.

It usually takes one day to visit the places in Horsley Hills and experience the nature.

Internet Availability:
Poor
Languages Spoken:
Telugu, English
Major Festivals:
Details Not Available