TALAKONA TOURISM | PLACES TO VISIT & TRAVEL GUIDE TO TALAKONA

Adventure |

Waterfall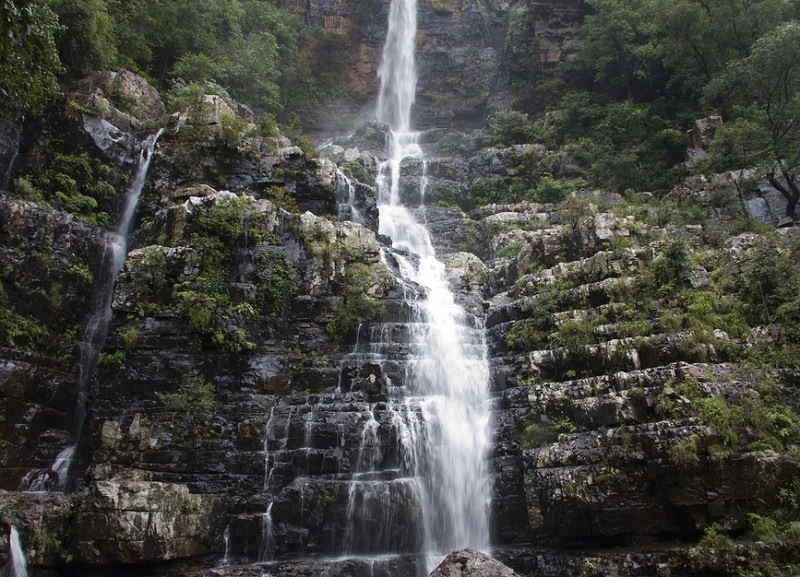 About Talakona Waterfalls

Ideal Trip Duration:
Half Day to Full Day

Nearest City to Talakona Waterfalls:
Tirupati (65 Kms)

Best Time to Visit Talakona Waterfalls:
September to January

Peak Season:
September to December
At a distance of 49 km from Bakarapet, 64 km from Tirupati, 120 km from Horsley Hills, 192 km from Chennai, 241 km from Bangalore and 89 km from Chittoor, Talakona Falls are situated in Sri Venkateswara National Park near Nerabailu Village of Yerravari Mandal of Chittoor district in Andhra Pradesh. The gorgeous waterfall falling deep into a valley from a height of around 270 feet makes it the highest waterfall in Andhra Pradesh and also one of the top Tourist places in Andhra Pradesh. It is also one of the popular waterfalls near Bangalore.

The waterfalls are placed amidst dense forest surrounded by natural beauty and greenery. It is believed that the water of Talakona Falls is enriched with herbs with healing powers. Talakona was declared as Bio-Sphere Reserve in 1990 because of wide variety of plant species present in the region. In this forest, one can find variety of endangered species like sambar, porcupine, cheetal, golden gecko, Indian giant squirrel, slender loris, panther and mouse deer etc. Talakona means 'head hill' in Telugu. This place is believed to be the starting point of Seshachalam Hills which are extended till Tirumala.

There is a 240 m long canopy rope walk, about 35 to 40 feet in height, giving a thrilling experience to the visitors while walking. There are mighty trees around with birds and monkeys during the canopy walk. There are number of trek routes in different categories of difficulty, giving an option for the visitor to choose their route. There are also several caves dotted over the mountains where it is believed that sages meditate eternally.

Situated close to this waterfall is a small temple dedicated to Lord Siddeswara Swamy. This temple is believed to be built by a devotee named Appa Swamy in 1811 AD. The temple is usually crowded by devotees during the festival of Shivaratri, which is a very popular event in this region. The falls have to be reached by 2 km trek from Siddeswara Swamy Temple which is the nearest motorable road to the falls. The duration of the trek is about 30 minutes (one way) through dense forest and slippery road.

Accommodation is also available in this dense forest; it gives immense pleasure for visitors to spend time during nights. One can find two different Guesthouses - Forest Guest House and TTD Guest House. The forest guest house is maintained by Forest Department of AP, where you have 6 Suites (rooms) and 2 Dormitories with attached toilets and cost is also very minimal, Room costs around Rs 600/- per day and Dormitory costs around Rs 1000/- per day. Visitors can avail the facility of advance booking from the forest department website www.seshachalavanadarshini.com.

TTD Guest House at Talakona is for pilgrims. There are 12 rooms and each room has two beds with attached toilets costing Rs 250/- per day. There is no advance or online booking for TTD rooms.

October to January is the best season to visit. Usually it takes one full day. There are several private transport facilities to Talakona Falls from Bakarapet, which has direct bus services from Tirupati and Chittoor.
Internet Availability:
Internet Not Available
Languages Spoken:
Telugu, English,Hindi
Major Festivals:
Details Not Available