CHENNAI TOURISM | TOURIST PLACES TO VISIT & TRAVEL GUIDE TO CHENNAI

City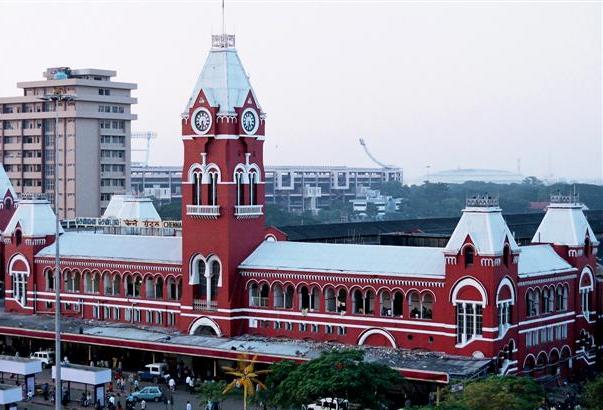 Ideal Trip Duration:
2-3 Days

Nearest City to Chennai:
Chennai

Best Time to Visit Chennai:
October to February

Peak Season:
November to January
At a distance of 170 km from Pondicherry, 337 km from Bangalore, 629 km from Hyderabad, 453 km from Vijayawada, & 772 km from Trivandrum, Chennai is one of the largest cities in India and the capital city of Tamil Nadu state. It is one of the famous places to visit in Tamilnadu.

Located on the Coromandel Coast of the Bay of Bengal, the city is home to several beaches, museums, parks, temples, and several historical places that can be visited as part of Chennai packages. Chennai, the 'Cultural Capital of India', is the fourth largest metropolis in the country with a population of over 8 million. Formerly called Madras, the present town was founded in 1639, by Sir Francis Day, who arrived with East India Company. The British East India Company established a fort and a trading post at the small fishing village of Chennai. Today, it has emerged as a major industrial and educational center. Chennai with the Bay of Bengal on its side had been a major British trading post for years.

The region around Chennai has served as an important administrative, military, and economic center since the 1st century AD. It has been ruled by various South Indian dynasties, notably the Pallava, the Chola, the Pandya, and Vijaynagara. The area where the present city exists was awarded to the British by Damerla Chennapa Nayaka who a general under Vijayanagara kings ruled from Chandragiri, near Tirupathi. The name Chennai is believed to be derived from Chennakesava Perumal Temple present in the city.

Marina Beach, Govt Museum, Parthasarathy Temple, Kapaleeswaraar Temple, San Thome Cathedral, etc. are the top places to visit in Chennai. There are several other attractions in the vicinity of Chennai like Elliot Beach, VGP Golden Beach, Mahabalipuram, Pulicat Lake, Muttukadu, etc. Kanchipuram, the famous historical & pilgrimage town is situated close to Chennai.

Chennai has great flight connectivity from major cities in India and countries like Dubai, Thailand, Malaysia, Singapore, Sri Lanka, USA & Europe. Chennai has two major railway stations - Chennai Central & Chennai Egmore. Chennai Central is a major junction which is connected with major cities in India like Delhi, Mumbai, Bangalore, Hyderabad, Kolkata, Vijayawada, Kochi, Pondicherry, etc. Chennai Mofussil Bus Terminus (CMBT) is one of the largest bus terminuses in India with inter-state and inter-city connectivity.

The city is base to around 30% of India's automobile industry and 35% of its auto components industry. Chennai is a highly humid area and winter is the best season to visit. It usually takes two full days to visit major attractions in Chennai.
Internet Availability:
Very Good
Languages Spoken:
Tamil, Telugu, Malaylam, English & French
Major Festivals:
Pongal
Dance And Music Festival
Travel And Tour Fair