HASSAN TOURISM | TOURIST PLACES TO VISIT & TRAVEL GUIDE TO HASSAN

Heritage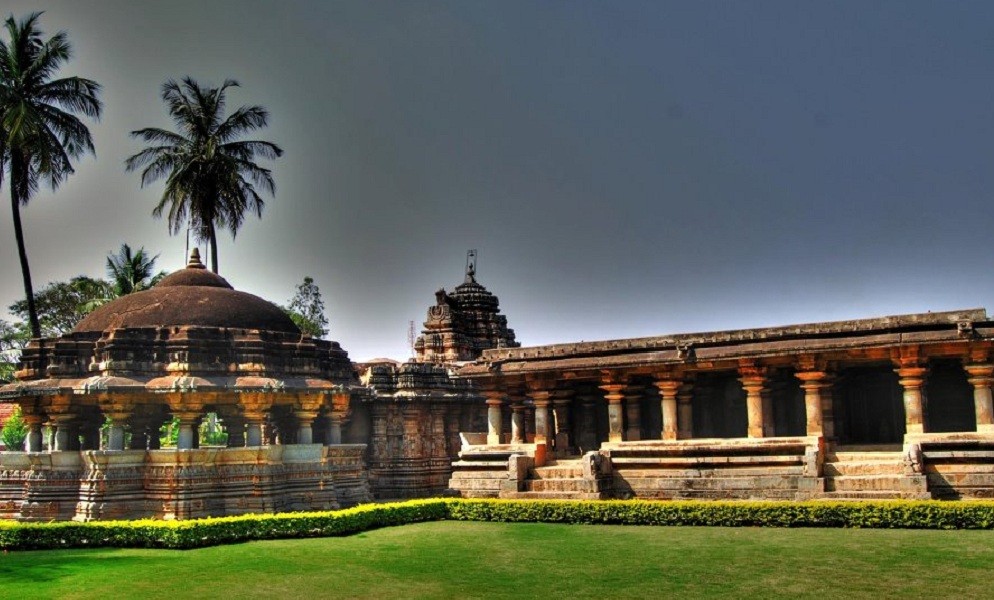 Ideal Trip Duration:
1-2 Days

Nearest City to Hassan:
Bangalore (177 Kms), Mangalore (170 Kms)

Best Time to Visit Hassan:
October to February

Peak Season:
November to January
At a distance of 32 km from Halebidu, 40 km from Belur, 48 km from Shravanabelagola, 63 km from Chikmagalur, 106 km from Madikeri, 120 km from Mysore, 170 km from Mangalore, and 177 km from Bangalore, Hassan is a city and the district headquarters of Hassan district in the Indian state of Karnataka. It is one of the must include places in Karnataka tour packages.

Hassan derives its name from the local deity Hasanamba, which in Kanada language means 'Smiling mother'. The city is situated between two major cities of Karnataka, Bangalore & Mangalore. Hassan is the base station for Haebidu, and Belur tour packages. This district is considered the architectural capital of Karnataka. The rich culture of the Hoysalas can be seen all over the district. Dotted with several religious spots as well as monuments, Hassan is an ideal place to explore for history lovers, pilgrims, as well as curious souls. It is here where the plains begin to gently slope into the Western Ghats (Malnad). Although not a proper hill station, Hassan is often referred to as 'Poor Man's Ooty'.

Hassan has a special place in history. Found by the chieftain Channa Krishnappa Naik in the 11th century, Hassan was the command center of the Hoysala Empire, one of the most successful dynasties of South India. The Hoysala dynasty ruled from Dwara Samudra (present-day Halebeedu), the capital city then, between the 11th and 14th centuries. The ruins can still be found in and around Halebidu. Though the rulers of this dynasty belonged to the Jain faith, temples for Lord Shiva can be seen spread over the entire region. Well known for its historical values, Hassan, now, is a city that has grown in leaps and bounds.

Having been the focus of many empires over the centuries, there are many places in and around Hassan that are worth visiting if you are interested in exploring the architectural heritage of Karnataka. Hasanamba Temple, Nuggehalli Lakshmi Narasimha Temple, Shettyhalli Church, Mosale temples, Maharaja Park, Mavinakere Sri Ranganatha Swamy Temple, Chandramouleswara Temple at Arasikere, Bucheshwara Temple at Koravangala, Lakshmidevi Temple at Doddagadduvalli, and Gorur Dam are the top places to visit in Hassan. Besides, Hassan is close to Belur, Halebid, Chikmagalur, Sakleshpura, and Coorg.

Hassan is a town which has many temples and people celebrated various festivals. Hassanamba Temple Festival is the main festival in Hassan that is held every year in October in honor of the presiding deity.

About 203 km from Hassan, Bengaluru International Airport the closest airport, which has well flight connectivity with all the major cities in India, and international destinations as well. Hassan Railway Station is well-connected by trains with Dharwad, Kannur, Bangalore, Mysore, Shimoga, Mangalore, Solapur, Mumbai, Karwar, Delhi, and Arsikere. As Hassan lies on the NH 48, it is well connected by the state-owned as well as private buses with Bangalore, Mysore, Udupi, Mangalore, and nearby places.

The best time to visit Hassan is from October to February. The weather during these months is pleasant and ideal for exploring the place. Also, during this time you can be a part of the popular Hassanamba Fair. Avoid traveling to Hassan during the heavy monsoon period as it experiences heavy rainfall. The summer months between March and May are quite hot and dry.
Internet Availability:
Average
Languages Spoken:
Kannada, Hindi, Telugu & English
Major Festivals:
Hassanamba Temple Festival