HALEBIDU TOURISM | PLACES TO VISIT, TEMPLES & TRAVEL GUIDE TO HALEBIDU

Heritage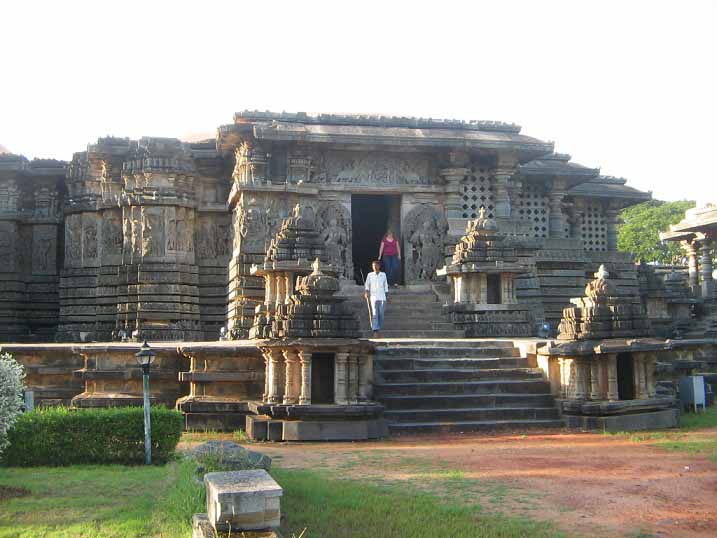 Ideal Trip Duration:
2-3 Hours

Nearest City to Halebidu:
Bangalore (211 Kms), Mysore (148 Kms)

Best Time to Visit Halebidu:
October to March

Peak Season:
October to March
At a distance of 17 km from Belur, 32 km from Hassan, 34 km from Chikmagalur, 148 km from Mysore, & 211 km from Bangalore, Halebidu is located in the Hassan district of Karnataka. It is one of the most popular tourist places in Karnataka, and among the must include places in Chikmagalur tour packages.

Halebidu (or Halebid) is famous for the beautiful Hoysala Temples of Hoysaleswara and Kedareswara built in 1121 AD. These are the most important places to visit as part of Halebidu tour packages. It is one of the three Hoysala temples nominated for UNESCO World Heritage Sites, the other two being the Belur temple & Somnathpur temple. The Hoysala temples are known for minute & intricate carvings and sculptures with metal-like polishing.

Halebidu was the glorified royal capital of the Hoysala kingdom in the 12th Century. Halebidu, which was previously called Dorasamudra or Dwarasamudra, got the name 'Halebidu' literally meaning 'The Old City' because it was ruined two times during the invasion of Malik Kafur. The temple town comprises two Hindu temples, the Hoysaleswara, Kedareswara temples, and two Jain basadis. There is an archeological museum in the temple complex. These temples are surrounded by a big lake. Soapstone / Chloritic Schist was used for the construction of these temples. Halebidu is one of best places to visit near Bangalore.

The Hoysaleswara temple, dedicated to Lord Shiva, is built on a star-shaped platform. This temple enshrines Hoyasaleswara and Santaleswara. Ketumalla, a minister of Vishnuvardhana the Hoysala ruler, built the Hoyasaleswara temple during 1121 AD and attributed it to his king Vishnuvardhana and Queen Shantala Devi. The construction of the temple took about 105 years to complete. The walls of the temple are covered with an endless variety of depictions from Hindu mythology, animals, birds, and dancing figures. Each sculpture in the temple is unique and beautifully carved. Another popular place to visit in Halebidu is the Kedareswara temple dedicated to Lord Shiva. This was built by King Ballala II is considered to be a gem of architecture. It was decorated with sculptures and panels in typical Hoysala style. The basement shows the rows of elephants, horses, lions, and an imaginary animal called Makara.

Mangalore Airport is the nearest airport, which is 185 km from Halebid. The nearest Railway Station is at Hassan, which is about 32 km from Halebid. It has trains from Dharwar, Cannanore, Bangalore, Mysore, Shimoga and Arsikere. Hassan is the base station to travel to Halebid and it is well connected by bus with Halebid. Hassan is linked with Belur, Halebid, Chikmagalur, Shravanbelgola, Bangalore, Mangalore, and Mysore by bus.

Hoysala Mahotsava, a dance festival is held in the temples of Belur - Halebid in March every year. It is one of the important festivals in Belur and Halebid. This place can be visited throughout the year. Usually, it takes 2-3 hours to visit temples in Halebid.

Temple Timings: 9 AM to 6 PM.
Internet Availability:
Poor
Languages Spoken:
Kannada, Hindi, English
Major Festivals:
Details Not Available