POLLACHI TOURISM | TOURIST PLACES TO VISIT & TRAVEL GUIDE TO POLLACHI

Nature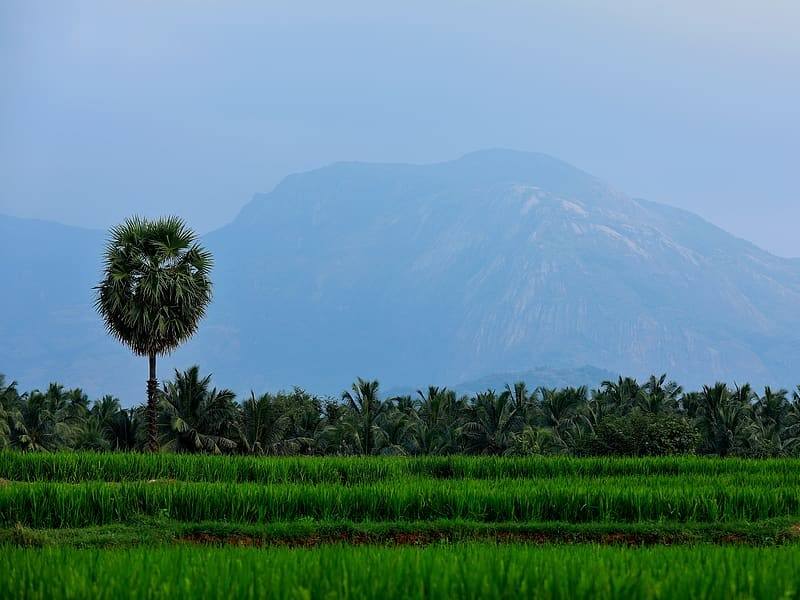 Ideal Trip Duration:
1-2 Days

Nearest City to Pollachi:
Coimbatore (48 Kms)

Best Time to Visit Pollachi:
October to March

Peak Season:
December to February
At a distance of 30 km from Udumalpet, 48 km from Coimbatore, 65 km from Valparai, 116 km from Munnar, 130 km from Dindigul, 163 km from Kochi, 191 km from Madurai, and 526 km from Chennai, Pollachi is a scenic town and a taluk headquarters in Coimbatore district of Tamil Nadu in India. It is the second-largest town in the district after Coimbatore and among the stunning offbeat Tourist places to visit near Madurai.

Located on the tip of the Annamalai hills and the plains of Coimbatore, Pollachi is a largely visited tourist hub along with Coimbatore as part of Tamilnadu tour packages. The ancient name for Pollachi was 'Pozhil Vaitchi' meaning 'the land of natural wealth and prosperity in Tamil. The town was also called Mudi Konda Chola Nallur during the reign of Kulottunga Chola III. Since ancient times, the Pollachi market called by the name of 'Pollachi Sandhai' has been considered as a prosperous bazaar that combines great natural wealth. The town markets are always alive with cattle, traders, and vegetables but jaggery dominates as Pollachi remains the biggest market in Asia for Jaggery production.

The charming town of Pollachi is known for its lavish greenery and blissful sceneries. Primarily an agricultural region, Pollachi adorns vast spreads of coconut, jaggery, and vegetable fields. The ancient Arulmigu Subramania Thirukoil which dates back to the 8th century CE is one of the most popular temples of the region. It was believed to have been a Shiva temple at some point in history. The famous Topslip, Annamalai Wildlife Sanctuary, Parambikulam Tiger Reserve, Aliyar Dam, and Masani Amman Temple are the other places to visit in Pollachi. The picturesque town has become a favorite spot among film-makers with over 1500 movies being shot here in the past few years.

Although many religions like Christianity, Islam, Buddhism, Jainism, and Sikhism prevail, Pollachi is mainly a Hindu town. Navaratri and Pongal are the two religious festivals celebrated here with great pomp and fervor. Also, Pollachi hosts the Cattle Festival generally during February, a competition for farmers and agriculturalists to showcase their best cattle and agricultural produce and win prizes as well. One can attend Pollachi Fair, a vendor and hawker fair held every Thursday. During this event, sellers market a variety of items such as clothing, pulses, vegetables, oils, etc.

About 50 km from Pollachi, Coimbatore Airport is the nearest airport that has well flight connectivity with all the major cities of India including Chennai, Hyderabad, Bangalore, Mumbai, Delhi, and Pune. Pollachi Junction has regular trains from Palakkad, Coimbatore, Tiruchendur, and Palani. Both State government and Private deluxe buses ply to Pollachi from nearby cities and towns such as Coimbatore, Dindigul, Chennai, Chalakudy, Tiruppur, Udumalpet, Madurai, Valparai, and Palani.

Surrounded by the mighty Western Ghats, the town not only possess a charming scenic beauty but also experiences a mild and pleasant climate throughout the year. However, the best time to visit Pollachi is from December to February and in the monsoon season when the place looks splendid. Summers in Pollachi hit up to 35 degrees celsius and is generally not a touristy time.
Internet Availability:
Average
Languages Spoken:
Tamil, Malayalam, English & Hindi
Major Festivals:
Navaratri, Pongal & Cattle Festival