CHANDIGARH TOURISM | TOURIST PLACES TO VISIT & TRAVEL GUIDE TO CHANDIGARH

City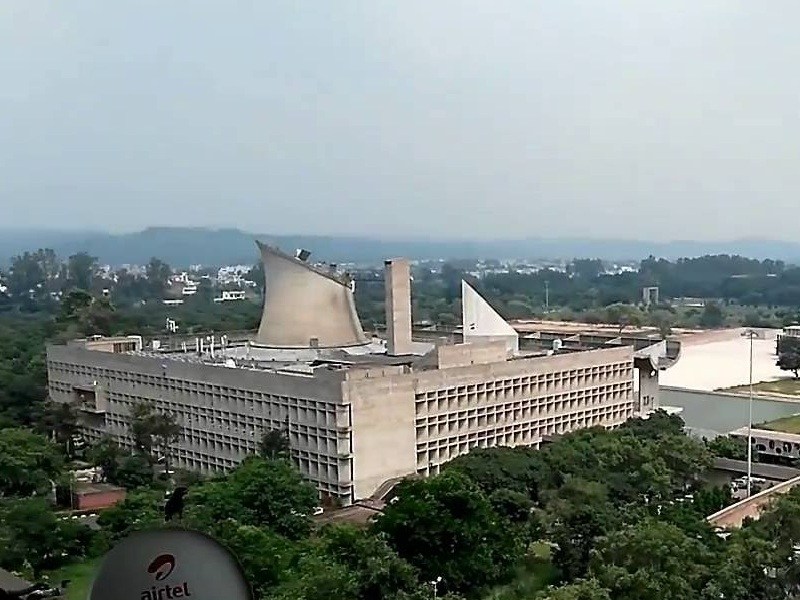 Ideal Trip Duration:
1-2 Days

Nearest City to Chandigarh:
Chandigarh

Best Time to Visit Chandigarh:
August to November

Peak Season:
September to October
At a distance of 259 km from New Delhi, 113 km from Shimla, 165 km from Dehradun, 199 km from Mussoorie, 200 km from Haridwar, 230 km from Amritsar and 510 km from Jaipur, Chandigarh is the first well-planned city in India that serves as the capital of the Indian states of Haryana and Punjab. It is the dream city of India's first Prime Minister, Pandit Jawaharlal Nehru. It is the main hub from where tourists travel to the Shimla and Kullu-Manali region.

The name Chandigarh derived from the temple of Chandi Mandir, an ancient temple devoted to Hindu Goddess Chandi, near the city. According to early history, the area was first inhabited by the Harappans, the earliest civilizations, around 8000 years ago. It was a prosperous place during medieval times and a part of the Punjab Province. During the partition of India, the state of Punjab was split between Pakistan and India. The older capital city Lahore was in Pakistan, so, Chandigarh was planned in order to give Punjab a new capital.

Popularly known as The City Beautiful, Chandigarh was planned by American architect Albert Mayer initially and then the famous French architect Le Corbusier. Developed in 1950's Chandigarh became famous as one of the few planned cities in India. In 1966, the state of Haryana was carved out of Punjab and Chandigarh became the capital of both the states. Chandigarh is one of the best experiments in urban planning and modern architecture in the 20th century. According to the survey conducted by Ministry of Urban Development, Chandigarh is nominated as the first cleanest city in India.

Chandigarh is famous for its picturesque landscape, beautiful gardens, urban design and architecture. The structures of the Capital Complex, the High Court and legislative assembly are popular architectural buildings in the city. Chandigarh Tourism offers several interesting tourist places such as Rock Garden, Sukhna Lake, Rose Garden, Government Museum and Art gallery, International Dolls Museum, Japanese Garden, Butterfly Park, and Cactus Garden. Chandigarh also has immense potential to encourage sports tourism as a part of tourist itinerary.

Chandigarh is well connected by all means of transport. Chandigarh Airport is the nearest airport which is about 15 km from Chandigarh city and is well connected by flights with major international destinations like Dubai, Thailand, Malaysia, Singapore, USA, Europe, Sri Lanka and domestic destinations including New Delhi, Mumbai, and Bangalore. Chandigarh Railway Station is well connected by trains with Madurai, Kolkata, Jaipur, Lucknow, Ajmer, Amritsar, New Delhi, Dibrugarh, Mumbai, Bangalore, Shirdi, Haridwar, Firozpur, Gorakhpur, Patliputra and Indore. Chandigarh is well connected with buses from Haridwar, Amritsar, Jaipur, Pathankot, Shimla, Manali, Ludhiana, and New Delhi.

The best season to visit Chandigarh is from mid-August to November, when the weather is pleasant, neither too hot, nor too cold.
Internet Availability:
Good
Languages Spoken:
Punjabi, Hindi, and English
Major Festivals:
Baisakhi, Gurpurab, Lohri, Tika and Raksha Bandhan