PALAKKAD TOURISM | TOURIST PLACES TO VISIT & TRAVEL GUIDE TO PALAKKAD

Nature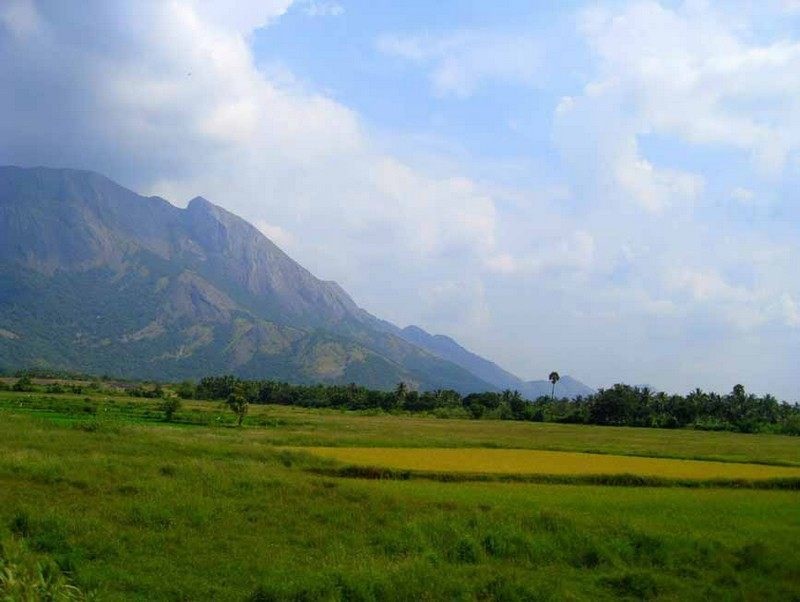 Ideal Trip Duration:
1-2 Days

Nearest City to Palakkad:
Coimbatore (49 Kms)

Best Time to Visit Palakkad:
October to March

Peak Season:
November & May to June
At a distance of 52 km from Coimbatore, 65 km from Thrissur, 122 km from Kozhikode, 140 km from Kochi, and 336 km from Trivandrum, Palakkad, also known as Palghat, is a town and headquarters of Palakkad district in Kerala. It is one of the prominent places to visit near Kochi, and among the must include places in Kerala packages.

Palakkad derives its name from two Malayalam words Pala (a tree Alsteria scholaris) and Kadu (forest), which goes to prove that this place was once a beautiful stretch of forests covered with the sweet-scented flowers of the Pala tree. Palakkad is a land of valleys, hillocks, rivers, forests, mountain streams, and dams. Palakkad is considered as the gateway to Kerala from the north. It can also be visited along with Coimbatore tour packages.

The history of Palakkad dates back to the Paleolithic period; several megalithic relics have been found in the region. During the second and third centuries, the Pallavas of Kanchi probably invaded the present region of Palakkad. The Perumals and then the Utayavars ruled for several centuries. After the rule of Zamorin of Calicut, it was under Hyder Ali, Tipu Sultan and finally became part of Malabar district of the Madras Presidency.

Palakkad tour packages are a mix of waterfalls, dams and wildlife sanctuaries. Palakkad Fort, Jainmedu, Kalpathy, Malampuzha Dam and Gardens, Pothundi Dam, Meenkulathi Bhagavathi Temple, Pallassena and Dhoni Waterfalls are the famous places to visit in Palakkad. The district is gifted with the beauty of virgin and verdant Nelliampathy hills, Silent Valley National Park, Parambikulam Wildlife Sanctuary, Attappady hills and Mangalam, Kanjirapuzha, Siruvani and Parambikulam Dams.

Palakkad is known for its different cultural traditions which are reflected in the form of fairs and festivals. Some of the major fairs and festivals of Palakkad are Kalpathy Car Festival, Manappullikavu Vela, Nenmara-Vallengi Vela, Chittur Kongan Pada, Jain Temple Festivals, Ottappalam Nercha Festival and Sivarathri festival.

Coimbatore International Airport (68 km) and Cochin International Airport (107 km) are the nearest airports to Palakkad. There are two railway stations, the main one is the Palakkad Junction situated 5 km from the city and other at the Palakkad Town Railway Station. Long distance trains are operated from Palakkad Junction and short distance trains run from Palakkad Town Station. Trains are available from Coimbatore, Madurai, Pollachi, Rameswaram, Bangalore, Bokaro, Mumbai, Chennai, Ernakulum, New Delhi and Thiruvananthapuram. Palakkad is well by bus with Coimbatore, Ernakulum, Hosur, Madurai, Ooty, Thiruvananthapuram, Kozhikode, Mannarkkat, Palani, Pollachi, Guruvayoor, Thrissur and Malampuzha.

The best time to visit Palakkad is from September to May while the peak season is from March to May. It usually takes 1-2 full days to explore this area.
Internet Availability:
Good
Languages Spoken:
Tamil,Malayalam , Hindi & English
Major Festivals:
Kalpathi Chariot Festival (Nov),
Manappullikavu Vela (Feb/Mar),
Kaniyarkali (Mar/Apr),
Vallanghy Nenmara Vela (Apr),
Kalapoottu / Cattle Race (Dec/Jan),
Konganpada (Mar),
Pattambi Nercha (Feb),
Thirumandhamkunnu Pooram (Mar/Apr)