KUNTALA FALLS | TOURIST PLACES TO VISIT & TRAVEL GUIDE TO KUNTALA FALLS

Waterfall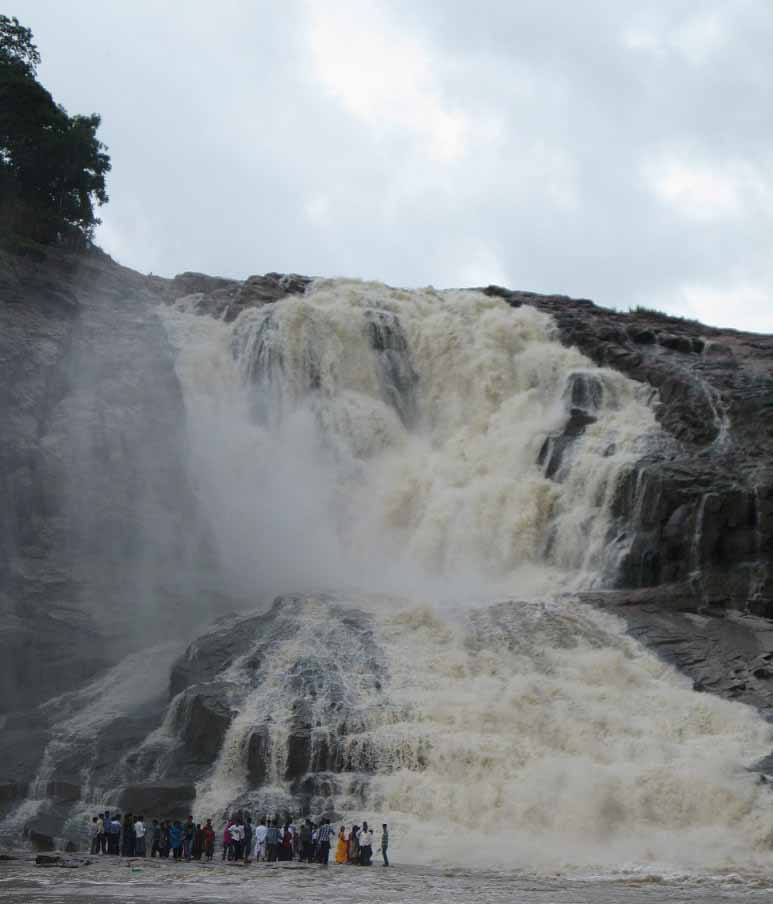 Ideal Trip Duration:
Full Day

Nearest City to Kuntala Falls:
Hyderabad (260 Kms)

Best Time to Visit Kuntala Falls:
September to December

Peak Season:
September to December
At a distance of 12 km from Neredikonda, 43 km from Nirmal, 58 km from Adilabad & 260 km from Hyderabad, Kuntala Waterfalls is situated in the middle of the Sahyadri mountain range near Neredikonda village in Adilabad District. Kuntala Falls is the highest waterfall in the state of Telangana with a height of 200 feet and also one of the popular weekend getaways from Hyderabad.

Formed by Kadam River, Kuntala falls cascades down through two steps from a rocky platform. It is one of the famous one day outings and a good weekend getaway from Hyderabad city. There is a motorable road till the entry point of waterfalls from where about 400 steps have to be trekked down to reach the bottom of the falls. The falls is about 10-15 minutes walk (one way) from the entry point. This is another popular attraction to visit as part of Hyderabad tour packages.

According to the popular and prevalent local belief Kuntala Waterfall got its name after Shakuntala, the beloved wife of King Dushyanth; the pair fell in love with each other and were mesmerized by the scenic beauty of the surroundings. The locals also believe that Shakuntala used to take bath in the waterfall.

Monsoons and post-monsoons are the best seasons to visit Kuntala Falls. It is dangerous to get into water at the bottom when the water flow is high due to sharp rocks and twists. The flow of these falls depends on the release of water from the Kadam Reservoir. The uncertainty of the water release, especially in the rainy season makes Kuntala Waterfalls a slightly dangerous place. You don't find much water after January, so avoid visiting between Jan & July.

Public transport is available till Neredikonda village from where private vehicles can be hired. The waterfall is situated in a serene location with wonderful views of the nature surrounding thick forest. The road between Neredikonda and Kuntala is filled with thick vegetation and the drive offers wonderful experience. Kuntala falls is a great location to spend a couple of hours.

Nirmal & Adilabad are base stations. There are few shops available near the falls that sell the basic things like Water.
Internet Availability:
Internet Not Available
Languages Spoken:
Telugu, Hindi, English
Major Festivals:
Details Not Available
Notes/Tips:

Note: Pochera Falls is 22 Kms from Kuntala Falls and can be visited with 2 hours extra effort.