BASARA | GNANA SARASWATHI TEMPLE | PLACES TO VISIT & TRAVEL GUIDE TO BASARA
Pilgrimage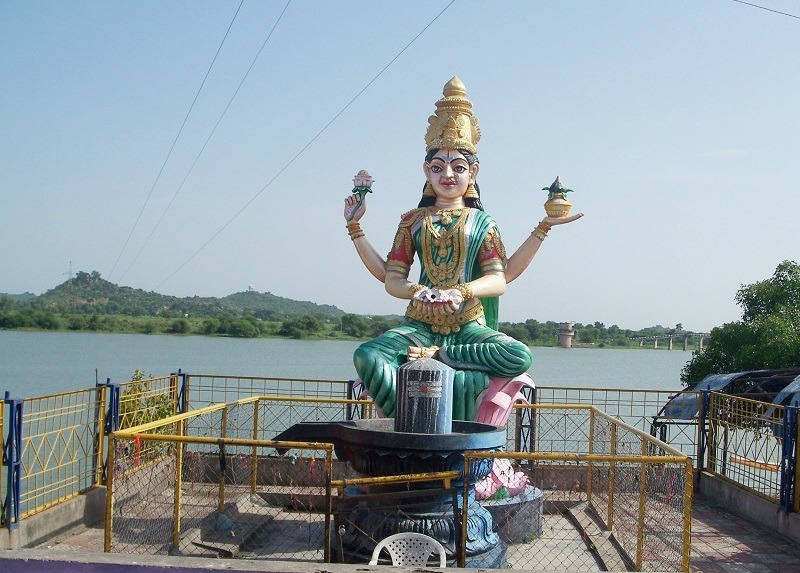 Ideal Trip Duration:
Half Day to Full Day

Nearest City to Basara:
Hyderabad (212 Kms)

Best Time to Visit Basara:
October to March

Peak Season:
January to February
At a distance of 35 km from Nizamabad, 158 km from Adilabad and 212 km from Hyderabad, Basara is a popular pilgrimage site located in Adilabad district of Telangana. This is also one of the top Places to visit in Telangana.

Basar or Basara is situated on the banks of River Godavari. It is a popular tourist and pilgrimage site because of the famous Saraswathi temple. The Basara temple in is a unique temple of Goddess Saraswati, the Hindu Goddess of Knowledge and Learning. Children are brought here to do the learning ceremony called Akshara Abyasam. It is believed to be one of the two oldest temples of Goddess Saraswathi in India, the other being located in Kashmir. Basara is one of the top attractions you must include in Hyderabad packages.

According to mytholpgy, Maharishi Vyas, his disciples and sage Viswamitra decided to settle down in a cool and serene atmosphere after the Kurukshetra War. In the quest for a peaceful abode, he came to Dandaka forest and pleased with serenity of the region, selected this place. Since Maharishi Vyasa spent considerable time in prayers, the place was then called 'Vasara' and turned into Basara due to the influence of the Marathi language in the region.

It is also considered to be one among the three temples created near the holy confluence of the Manjira and Godavari Rivers by the Rashtrakutas. A Karnataka king by the name Bijialudu reportedly constructed this ancient temple at Basar.

Sri Mahankali Temple, Sri Dattatreya Temple, Sri Vyasa Maharshi Guha, Sri Vedavathi Shila (Sri Vedavathi stone), Godavari river and Lord Shiva temple at river Godavari bank are the other attractions in Basara.

The town is also home to a Rajiv Gandhi University of Knowledge and Technology offering engineering courses. It was established in the year 2008. The course offered is a six year integrated engineering course.

The best time to visit Basara is from October to March. Accommodation is available with several temple guest houses and private lodges.

Temple Timings: 4 am -12:30 pm and 2 pm - 8:30 pm.
Internet Availability:
Poor
Languages Spoken:
Telugu, Hindi, English
Major Festivals:
Details Not Available