PORBANDAR TOURISM | TOURIST PLACES TO VISIT & TRAVEL GUIDE TO PORBANDAR

Heritage |

Beach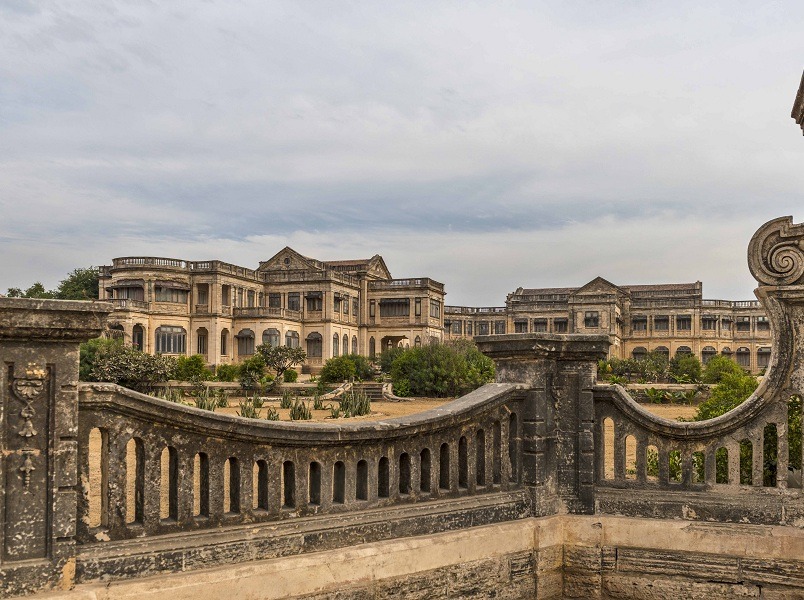 Ideal Trip Duration:
1-2 Days

Nearest City to Porbandar:
Porbandar

Best Time to Visit Porbandar:
October to March

Peak Season:
November to February
At a distance of 102 km from Dwarka, 108 km from Junagadh, 127 km from Jamnagar, 130 km from Somnath, 133 km from Okha, 183 km from Rajkot, 193 km from Amreli, 210 km from Diu, 304 km from Bhavnagar, 372 km from Bhuj, 399 km from Ahmedabad, 461 km from Vadodara, and 621 km from Surat, Porbandar is a beautiful coastal city located in the Indian state of Gujarat. It is one of the popular places to visit near Rajkot, and among the must include places in Gujarat Tour Packages.

Located along the banks of the Asmavati River, the city of Porbandar is closely linked with Junagadh in the southwest and Jamnagar in the north. It is an important city in India's history being the birthplace of Mahatma Gandhi. According to mythology, the coastal city is also believed to be the birthplace of Sudama, Lord Krishna's friend and devotee. Traces of late Harappan civilization have also been found here and hence the place becomes of prime importance throwing light on the maritime activities of that time.

In ancient times Porbandar was known to be Pao Bandar, due to its bread factories that used to export Pao roti to Arab countries across the Arabian Sea. Colloquial changes in language result in a name change to Pore Bandar or Porbandar. Earlier, Porbandar belonged to the Jethwa clan of Rajputs and it was a state under the Mughal Governor of Gujarat. Later it came under the rule of the Gaekwads and the Peshwas. Porbandar became the eponymous princely state in British India. Under the Mughals, Peshwas, and the British, Porbandar was an active business center with ships sailing to countries like East Africa, Arab, and the Persian Gulf. After India's independence in 1947, the state was merged with the 'United State of Kathiawar', and eventually became part of Gujarat. The last King of Porbandar was Natwarsinhji Bhavsinhji Maharaj.

The city of Porbandar is dotted with numerous religious places and historical buildings which stand as a reminder of the glorious bygone era. The uniqueness of Porbandar city is that it is constructed of a special type of white soft stone hence it is popularly known as 'White City'. The most fascinating feature of Porbandar tour packages is the haveli where Gandhiji was born which has now been converted into a temple called Kirti Mandir. Sudama Mandir, Bharat Mandir, Shri Hari Mandir, Chowpatty Beach, Porbandar Bird Sanctuary, Ghumli, Huzoor Palace, and Darbargarh Fort are some of the top places to visit in Porbandar.

Porbandar Airport is the nearest airport which is about 7 km from the Porbandar Railway Station and has well flight connectivity with Ahmedabad and Mumbai. Porbandar Railway Station is well connected by trains with Hyderabad, Bhanvad, Somnath, Howrah, Rajkot, Santragachi, Delhi, Muzzafarpur, Mumbai, Surat, Vadodara, and Kochuveli. Porbandar has well-connected buses from all the major cities of Gujarat like Rajkot, Somnath, Dwarka, Junagadh, Bhuj, Ahmedabad, Surat, Jamnagar, Bhavnagar, and Diu.

The people of Porbandar celebrate the festivals of Navratri, Holi, and Dussehra with great pomp and fervor. The Porbandar Mela is the biggest fair and a major event held every year in Porbandar. It falls around the months of August-September and attracts a large crowd.

Like most of Gujarat, Porbandar has a hot semi-arid climate with hot summers, rainy monsoons, and chilly winters. However, October - March is the best time to visit Porbandar when the climate is cool and pleasant that is suitable for sightseeing. Better to avoid the monsoon season as the city faces heavy rains, strong winds, and occasional thunderstorms.
Internet Availability:
Average
Languages Spoken:
Gujarati, Hindi & English
Major Festivals:
Navratri, Janmastami, Holi & Porbandar Mela