HASTINAPUR TOURISM | TOURIST PLACES TO VISIT & TRAVEL GUIDE TO HASTINAPUR

Heritage |
Pilgrimage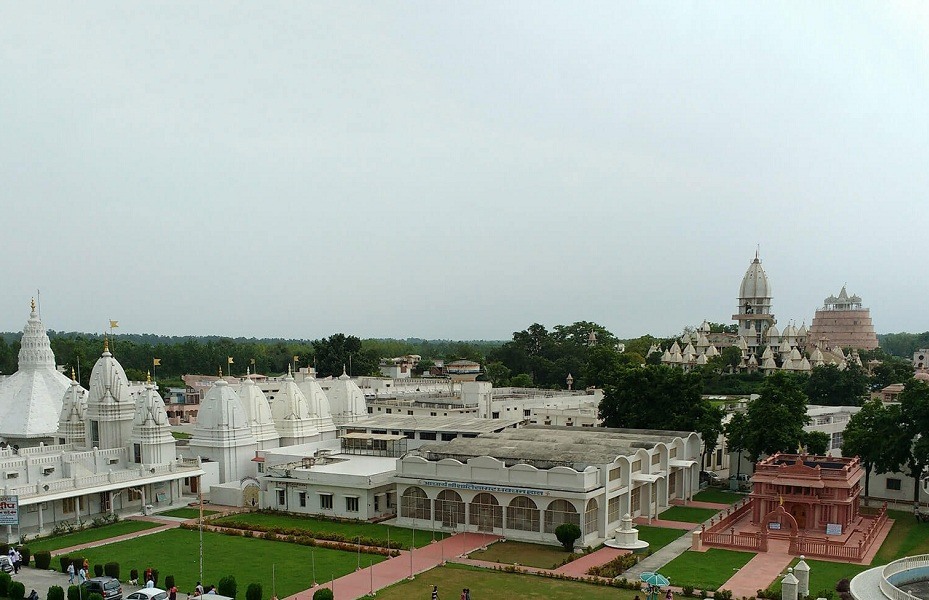 Ideal Trip Duration:
1-2 Days

Nearest City to Hastinapur:
Delhi City (129 Kms)

Best Time to Visit Hastinapur:
October to March

Peak Season:
November to February
At a distance of 41 km from Meerut, 56 km from Muzzafarnagar, 99 km from Ghaziabad, 105 km from Bulandshahr, 117 km from Saharanpur, 129 km from New Delhi, 132 km from Haridwar, 163 km from Dehradun, 221 km from Bareilly, 258 km from Mathura, 290 km from Agra, 447 km from Lucknow, and 523 km from Kanpur, Hastinapur is a historical city in the Meerut district of Uttar Pradesh. It is one of the popular places to visit in India, and among the must-include places in Uttar Pradesh tour packages.

Situated on the right bank of the holy Ganges near Meerut, Hastinapur is an ancient town that was the center of the glorious tales of the great Hindu epic Mahabharata. In Sanskrit, Hastinapura translates to 'the City of Elephants'. It was the legendary capital of Kauravas. Legend has it that the Great War of Mahabharata was fought between the Pandavas and Kauravas here. Many geographical, natural, scriptural, and physical proofs have been found to validate this belief that the Mahabharata war was fought here. After defeating Kauravas at the war, Pandavas ruled the city for over 36 years until the beginning of Kaliyug. The Archaeological Survey of India has been carrying out excavations in many parts of this town and has unearthed several temples and other ancient monuments.

Hastinapur is viewed as one of the holiest places by both Hindus and Jains alike. This ancient town is also the birthplace of three Jain Teerthankara, and it has become an important center of pilgrimage for the Jains. Also being the birthplace of Panch Pyare Bhai Dharam Singh, one of the five disciples of Guru Govind Singh Ji, Hastinapur is also a center for Sikh devotees, and the Gurdwara at Saifpur Karamchandpur is a center of great devotion and faith for Sikh religion. One can find many famous and historical places around and within the city to explore and gain a lot of information about the history of our country as part of Hastinapur tour packages.

Being an important part of the epic, every nook and corner of the city is adorned with ancient Hindu & Jain temples constructed by the great kings who ruled the city. Pandeshwar Temple, Karna Temple, Jambudweep Jain Temple, Shwetambar Jain Temple, Prachin Digambar Jain Temple, Ashtapad Jain Temple, Shri Kailash Parvat Jain Temple, and Bhai Dharam Singh Gurdwara are some of the major places to visit in Hastinapur. Apart from sacred and historical places, Hastinapur is also known for Hastinapur Wildlife Sanctuary located nearby which is full of Flora and Fauna. It is one of the best heritage sites near Delhi.

About 141 km from Hastinapur, Indira Gandhi International Airport, Delhi is the nearest airport which has well-connected flights from all the major cities of India and countries like Sri Lanka, Dubai, Thailand, Malaysia, Singapore, USA & Europe. About 41 km away from Hastinapur, Meerut City Railway Station is the nearest railway station that has well-connected trains from Allahabad, Chhattisgarh, Udhampur, Lucknow, Saharanpur, Amritsar, Mumbai, Ambala, Dehradun, Jalandhar, Ujjain, Kochuveli, Indore, Chandigarh, Rishikesh, and New Delhi. Hastinapur is well-connected by bus with Meerut, Ghaziabad, Muzaffarnagar, and Delhi. Meerut Bus Station is the nearest major bus stand that is well connected by buses with all the major cities of UP, Delhi, Lucknow, Noida, Haridwar, and Dehradun. From Meerut, one can hire a cab or auto to reach Hastinapur.

Lodging facilities are limited in Hastinapur. The Rest House of the department of forest and guest house of PWD with Jain Dharamshalas offers good lodging and food facilities there. Meerut is the best option to stay in and one can visit Hastinapur as a day trip.

The best time to visit Hastinapur is from October to March when the weather is pleasant and apt to go sightseeing. Summers in Hastinapur is scorching. Better to avoid visiting Hastinapur during monsoons as well as the city receives average to heavy rainfall in this season which might ruin your holiday.
Internet Availability:
Average
Languages Spoken:
Hindi, Urdu, Kari Boli
Major Festivals:
Akshaya Tritiya, Das Lakshana, Kartik Mela, Holi, & Durga Puja