BADAMI | BADAMI CAVE TEMPLES | PLACES TO VISIT & TOUR PACKAGES

Heritage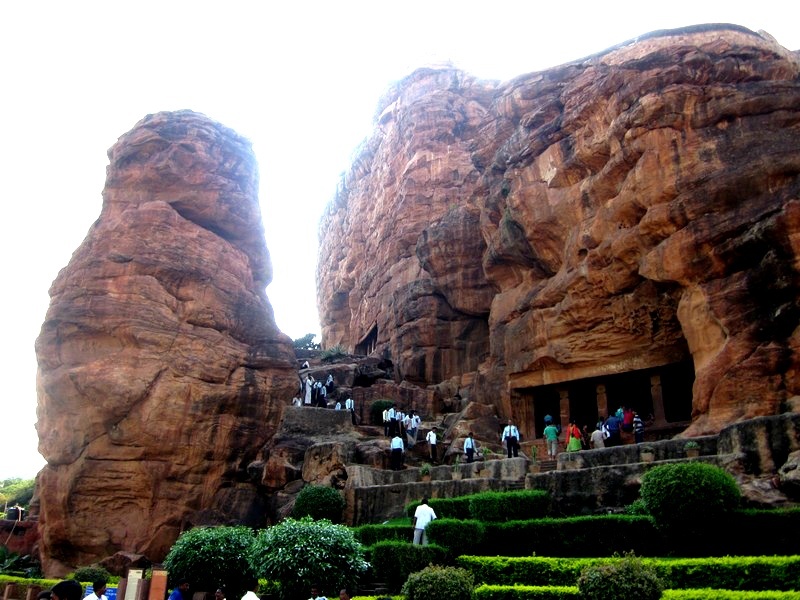 Ideal Trip Duration:
1-2 Days

Nearest City to Badami:
Hubli (109 Kms)

Best Time to Visit Badami:
September to March

Peak Season:
December to January & May to June
At a distance of 36 Kms from Bagalkot, 104 Kms from Hubli & 457 Kms from Bangalore, Badami, also called as Vatapi is a historical place situated in Bagalkot district of Karnataka. Badami was the capital of mighty Chalukyas from 540 to 757 AD who ruled Karnataka, Andhra Pradesh & Maharashtra between 6th & 8th centuries. Badami is one of the top destinations of Karnataka Tourism.

Badami is famous for cave temples, fortresses, fine carvings, wonderful architecture and breathtaking views. It is located in a valley at the foot of a red sandstone rock formation that surrounds Agastya Lake. Overlooking the sandstone cave temples, Badami fort and several temples are lined up on the shores of Agastya Lake. Three of the cave temples belong to Vedic faith, the fourth cave is a Jain temple dedicated to Tirtankara Adinatha. Out of the three Hindu temples, two are dedicated to Lord Vishnu while one is dedicated to Lord Shiva. The beautiful carvings, mural paintings and bracket figures depict Lord Vishnu and puranic characters in different forms along with various figures & scenes from Hindu mythology.

Chalukyas were feudators under Kadambas of Banavasi. The Chalukyan kingdom was established in 540 AD by Pulakeshi I and it was survived for more than two centuries. Chalukyas rule was marked as important mile stone in the history of South India and a golden age for Karnataka.

Badami is famous for several early inscriptions dating back to 6th century. The earlier of the inscriptions is in Sanskrit dates back to 543 CE, the period of Pulakeshi I or Vallabheswara. The second inscription is found on a rock, which testifies Mamalla Pallava's victory over the Chalukyas in the year 642 AD. In 7th century, Vatapi Ganapati idol was brought from Badami by Pallava who defeated Chalukyas

Apart from history and architecture, the red sandstone hills surronding the lake provide unique setting to the town of Badami that has to be experienced by one personally.
Internet Availability:
Good
Languages Spoken:
Kannada, Hindi, English
Major Festivals:
Chalukya Utsava / Badami Festival / Pattadakal Dance Festival (Dec), Banashankari Temple Festival (Jan/Feb), Virupaksha Temple Car Festival (Mar)
Notes/Tips:

Most of historical places of Badami are situated close to the banks of Agastya Lake. If you start siteseeing by 9 AM, you can visit Caves, Bhoothanatha Temple, Fort, Museum and other temples before 2 PM.